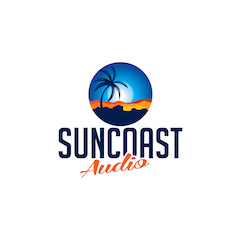 suncoast_audio
Responses from suncoast_audio
Stenheim Alumine ?


Hello, we are Stenheim dealers and have three models on the floor, including the Alumine 2, 3 and 5. They are incredibly musical speakers without any excess cabinet colorations. Very easy to listen to. We are VAC dealers and that's a great pairing...

Fyne Speakers now in the USA


We have responded to every request for pricing.   There isn't a "salesman" who doesn't know the pricing.  I'm the owner and we all know the pricing.  The MANUFACTURER/DISTRIBUTOR PROHIBITS posting pricing online.  This is not all that uncommon.  F...

high end audio source


Hi Mariniankiev,:wave:Our showrooms are located in Sarasota.  Feel free to reach out to me any time. Mike

Fyne Audio - Anyone heard lf it?


At Suncoast Audio, we have the 502SP's, the 702's and the F1-12's on display currently, with more on the way.

Fyne Speakers now in the USA


We have the 502SP's on the way.  Yes.

Fyne Speakers now in the USA


Hi Luxmancl38,The dials on the F1 series have to do with presence and HF.  Fyne audio says about the controls:"The F1-10 and F1-12 have high quality potentiometer controls for HF energy and presence ensure the F1-10 will deliver optimum performanc...

Fyne Speakers now in the USA


Hi guys - we do indeed have the Fyne Audio Speakers.   I've posted a few videos on YouTube as well.  We have the F702's, with the F1-12's and F502SP's on the way.  They are high efficient and super easy to drive.   We are enjoying them today with ...

My Long List of Amplifiers and My Personal Review of Each!


My ears were ringing... :)The Luxman M900u/C900u separates are giant killers.  There is no integrated I would take over them.  The T+A PA3100HV and the Gryphon Diablo 300 are my two favorite integrated amps.  They are excellent and for the many fo...

My Long List of Amplifiers and My Personal Review of Each!


Hi all,I don't normally post here, but I wanted to just say that I had the pleasure of meeting whitecamaross last week.  What a nice young man with a beautiful family.  We don't often get to put a face to a name, but I really enjoyed my time with ...

The best tweeter design


Great topic!   I have found that often, the best tweeter is the one that most closely matches the rest of the drivers sonically, and perhaps, in material type as well.   Ribbon tweeters definitely have a certain wide dispersion magic.  To my ear, ...

2017 'Keeper' speakers under - $25K


blindjim - you may want to audition KEF Blade 2's.   A little above your budget is the Avantgarde Uno XD's.  Pair with a sweet little SET amp and you have outstanding dynamics, extended bass, etc.Maggie 20.7's and ML ESL 15a's also fit within your...

Chord Dave or Ayre QX5 Twenty DAC???


Hi everyone, thank you for the kind words.  I would just like to caution everyone to not put too much stock into one individuals personal choice.  Just last week I loaned out 4 DAC's to a local client in Tampa and he chose the Ayre QX-5 Twenty in ...