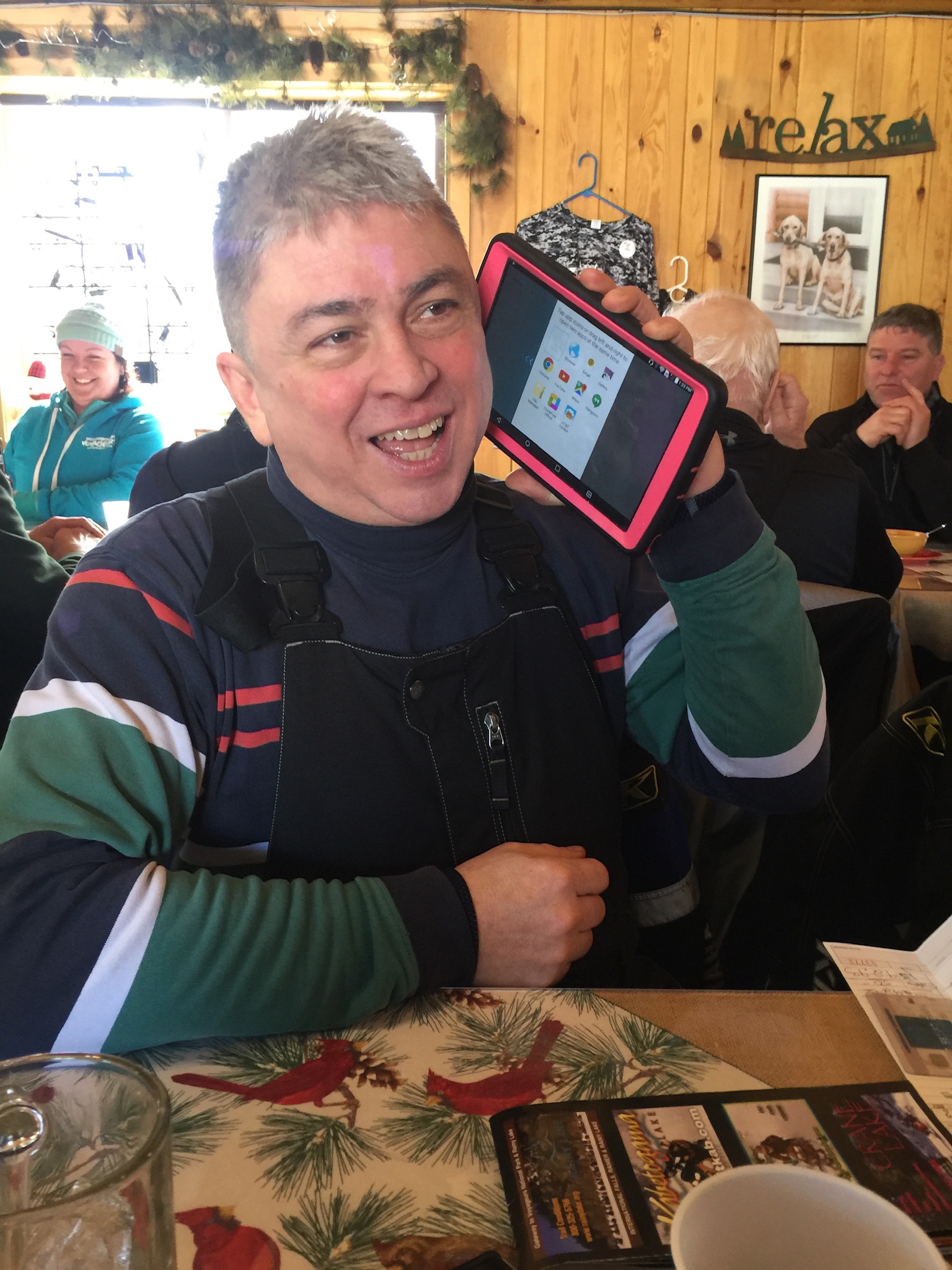 soundermn
Responses from soundermn
Subwoofer insight.


@ieales I just love how you cite yourself.  Not only do you think you are really smart, you look to yourself to validate how smart you are!  Is your real name IE Trump?

10 Audio Cable Myths and Facts


@piaudiol Good point, and here is a perfect, timely example of opinion stated as fact.schubert6,220 posts04-03-2020 12:10pmThe people who hear the difference the most are those who listen to live ACOUSTIC music on a regular basis .This "fact" is b...

10 Audio Cable Myths and Facts


I think it's time to leave this forum.  There really is too much negativity, arguing, name-calling and people who have their own agenda, rather than being a "community".  Why is it always a fight?  It doesn't have to be this way, folks.I used to t...

10 Audio Cable Myths and Facts


So what if he's a cable manufacturer?  There are plenty of those in here.  He has an opinion, and there are plenty of those in here too.  I agree that if he's trying to sell something, he should pay for a listing like anyone else.  I also agree th...

The shocking truth about speakers


Can you say "redundant"? If you reply to this thread, you are just perpetuating a troll.kenjitMember sinceMar 26, 2012CountryGBRDiscussions started 34The shocking truth about speakers on Mar 27What is the perfect room? on Feb 20Why all speakers ar...

REL subwoofer using only red cable not yellow per REL technical dept


adding a link. https://relsupport.zendesk.com/hc/en-us/articles/115004649048-Stereo-Subs-Connection-Method Here it says you can use either red or yellow.

REL subwoofer using only red cable not yellow per REL technical dept


Going back to OP.  I have two REL T/9i in my setup.  I had them wired with yellow left and red right for both.  Then, I read about RELs recommendation to run them as stereo, and wired them that way.  They suggest that you can put red and yellow to...

Is it all worth it?


I love the sound of a record, as well as the experience of cleaning, flipping, listening to the whole thing, and collecting. I like to find that treasure, bring it home, listen to it, catalog it, and find out I already had it. Dag nab it!  luckily...

Subwoofer insight.


He is trying to say the REL subs are junk and that I have them hooked up wrong, even though I did it exactly as shown by the designer.   Obviously he knows way more than the engineers at REL.    You can tell by his mastery of language. https://rel...

Subwoofer insight.


You guys won't give up.  MC you have a one track mind!!  I don't see any comment in this thread saying you only need one sub.  The OP actually has 2.  Then ieales insists on something super complicated, or it's not even good enough for him to disc...

Subwoofer insight.


I don't think OP started this discussion for you guys to come in and bash his system or his choice of equipment, or for you to argue with each other.  Really, this forum has become such a slug-fest it's unbelievable!  If some of you actually knew ...

I Need Some Opinions...


I had the same table.  I noticed a big improvement in the SQ by replacing the Blue Point with a Dynavector 10x5.  I'm not saying you need that cart, but just answering your question that you will see improvement in that table with a better cartrid...

Different Tubes and general purpose?


I have a Primaluna HP Integrated.  I've rolled a bunch of tubes in there.  Contrary to MillerCarbon I find a definite difference in tubes.  I've run the KT120s in mine, and bottom line, I don't any more.  I found them to have a "glare" on the midr...

Subwoofer insight.


Actually, the SVS 16s that you recommend start at $2000 each.  The question from OP wasn't about which sub to choose.  It was how to make the best use of RELs, which he bought.  That said, the T/7i that he bought currently retails at $900.  Bringi...

Subwoofer insight.


Good advice to OP. Spend an extra $3k to accommodate one album you don't have.