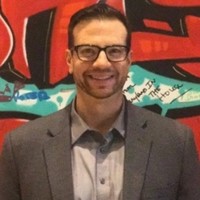 scott_w
Responses from scott_w
Zu audio


hey @bsimpson ever spend time in front of the Blade 2? Ref One? They are 'decent' ? Anyhoots I've owned all kinds of speakers, big and small, ESLs, etc. I've gone back to Zu recently as can't find any that do what they do. Sanders' ESLs came close...

Question for EBTG fans.....


@thosb I've seen more shows at The Cedar than anywhere else. Lotsa African bands in particular play it. It's on the west bank U of M. I've seen Tinariwen there 3x. Now THERE'S a hypnotic band live or recorded. Check them out!

Adam Ben Ezra - Pin Drop


@n80 Aye, it does dip into the abstract. It's def not straight jazz. Thanks for giving it a try!

What preamp are you using with Primaluna Dialogue Premium HP amp?


@arch2 I just received a PL Prologue Four amp from Upscale, one week ago. I have 101db speakers (Zu Omen Def II, also new). I sold my Schiit Freya pre a few days after receiving the amp (too noisy w/tubes in circuit). Ergo, was also in a pre pickl...

Pet Sounds: Most Overrated Album of All Time?


Fascinating bio pic on Wilson a few years back. Paul Giamatti plays his dark mgr overlord ahole guy. They recreate the pet sounds sessions in the film respectfully. For me, the 'masterpiece' that I loathe is trout mask replica. Makes me want to se...

Is there any "audiophile grade" Reggae out there on CD?


Steel Pulse - True DemocracyLinton Kwesi Johnson - pretty much anythingBurning Spear - Live (sounds like being at a real show if your speakers are big enough)

Question for EBTG fans.....


I saw RL twice in the late 90s. Packed place in Mpls both; called First Avenue (where Purple Rain was filmed). Anyhoots he mad shred each, just burned it down. His live record 'burnside on burnside' will frighten most stereos into submission. It's...

Maple Shades Double Helix V2 or Anti Cables?


Antis have a trial period, just try them. I've used them in my rig for at least 10 years. How would anyone in an anonymous internet forum know which will sound better in your house? 

Anticables and the Jumper Effect: Or how I learnedto stop worrying and love my system!


I recently loomed up my rig with Anti power cables, all around. Never going back to anything else. I also have their speaker cables (and jumpers). Their SCs are not a good fit to my ears with Zu. Too much reality  ;)  Big fan of their company in g...

Is it just me or does the "new" posting parameters seem like there unproductive?


What SPECIFICALLY are you bitching about?

Stevie Ray Vaughn-"Texas Flood" MOFI SuperVinyl UD1S


What's up with your avatar? That you? 

New Firmware Out For Sony HAPZ1 And S1 HDD Players


Just updated mine, thanks for alerting us folks. 

Melody Gardot - Which albums to buy?


I have the hi rez "The Absence" flac and it always knocks me right out. If you have a good rig, it's primo stuff.  Worrisome heart also as good. Only have those two. Both delish. 

Hate to do this again. Start over. Class d


@pcc67 my classic Cherry was ~$2k a year ago, brand new. Send them a note. Mine was unadvertised. They do a home trial, can't beat that. The guy is an amp wizard. 

Hate to do this again. Start over. Class d


Familiar with Digital Amp Co. ?  Their line of Cherry amps?