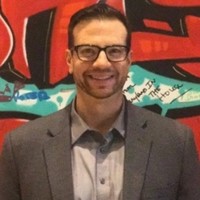 scott_w
Responses from scott_w
Most annoying song, period.


GQ magazine wrote a long essay 5 years ago titled 'The Worst Song of all Time.' The loser? We built this city on r&r by 'starship.' They interviewed everyone involved. All agreed they thought it was shat at the time. Literally everyone: player...

Whats playing on your system today?


Bob Dylan: More blood more tracks, Bootleg v14. 

What Class D amps will drive a 2 ohm load


Cherry amps, by Digital Amplifier Company. 

Your favourite music movie?


Isle of Wight 1970 (message to love).Neil Young - live at massey hall 

Echo in the Canyon (documentar movie)


drat, title typo, cannot fix.Anhoots, the trailer is here. Check it out! 

Amp suggestions for Zu Omen Def mk2.


Primaluna! Done & done! Also a Cherry amp from Digital Amp Co, + the 10 ohm resistors Zu now sells. Try the resistors for fun regardless, why not? 

SONT HAP-Z1ES


I've had the hapz for 5 years, and it's absolutely killer. Rock solid. Aging? Everything ages. I did swap hard drives with an SSD last year, now it's lightening fast, and makes zero noise. 

Favorite Miles Davis release


Live 1960 Stockholm. 

NAD C 658 DAC


I bought the NAD C 658 a month ago and having a hoot. Enjoying MQA for the first time. The blu app is rock solid, works perfectly. Good all around.

Lumin D2 DAC - worth it to upgrade?


@bo1972 if you are a dealer, why the generic username? Make your username your business name. Marketing 101. Actually, Marketing .001. 

PRIMA LUNA AMPLIFIERS


I bought a new PrimaLuna Prologue Four from the 'deals' section on Upscale Audio, just a couple weeks ago. I bought to match with my new Zu Omen Def. Mine was open box, paid $1,200. Screaming deal. Anyhoots, since then, I've inserted KT120, for cu...

What preamp are you using with Primaluna Dialogue Premium HP amp?


@subtlebeast - did you upgrade to the Radian, post-sale?

Zu Omen MK11 Speakers and Nachamichi Strsis SR 2A Receiver...Good Match ?


Do you already own both? How about you tell us how it sounds?

Carver Crimson 275 tube amp


Anyone heard the 275 on Zu ? 

Zu audio


hey @bsimpson ever spend time in front of the Blade 2? Ref One? They are 'decent' ? Anyhoots I've owned all kinds of speakers, big and small, ESLs, etc. I've gone back to Zu recently as can't find any that do what they do. Sanders' ESLs came close...