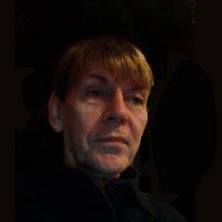 russmaleartist
Responses from russmaleartist
Is D for Dry? Class D...


I converted my classic speakers over time to active speakers being run by four (4) Crown 1502 Class D amps . . . and they are far from dry, lifeless, or warmth. This is all subjective . . . and arguing is purely a waste of time. We like what we li...

Soundsmith - Thank you to everyone.


Mr. Ledermann,I have been quite impressed by your informative videos, and the dedication you have to your craft and associates surrounding it I was wondering . . . I have an Aida cartridge that you personally built and adjusted for my use . . . no...

Jeff Bagby passes away due to Covid


I would like to also send my condolences to the family. -- John 3:16

Class D amplifiers have very little phase shift


I have some Crown XLS 1502's, and I am very happy with them. They replaced some 250 Watt Monoblocks that had toroidal transformer noise on one, and although they were quite nice in sound, they did not have the detail, the imaging stability, the so...

Which is the most important part of a stereo system?


YOU are the most important part, because if you don't like it, no matter what the accessories cost, basically you wasted your money. Those that criticize what you like are not paying for the system nor having to listen to it . . . you are; therefo...

Breakdown of Turntable Performance


Personally, I believe your playback is as strong as the weakest link. There is no perfect equipment . . . otherwise, there would come a time when no improvements and the industry would come to a point where their "new models" would cease. Think ab...

Time to buy a class D amp?


I have already bought two Class D amps . . . Crown 1502, and couldn't be more pleased. In fact, I may be buying two more to change my speakers from passive to active combos. The sound is more detailed than the two hefty monoblocks I used on my mai...

Do you guys like Adele's music?


No thank you!

Dynavector XX2 mk2 vs Lyra DELOS which is better?


It really comes down to the money, doesn't it? This is expressed in the power of advertising and buying a product that many times the consumer doesn't get to "kick the tires" rarely anymore . . . at least not for those who are not wealthy enough t...

Dealers and exaggerated treble


Even some speaker manufacturers over-emphasize the treble and fool the audience into thinking they are hearing extra air and detail -- but they are not; furthermore, when they get the speakers home, they find that they give them listening fatigue.

Should I keep the Turntable or sell it?


I understand and really admire people's enthusiasm and loyalty to their turntables, tonearms, and cartridges . . . and while everyone out of pride and self-assured knowledge, likes to think of our opinions as "golden", the truth is that although t...

what would you do?


Have you ever thought of using a DBX DriveRack PA2? It is made for large venues like shows; however, it can take a small room and with a mike can adjust all the frequencies to tame the room's acoustic abnormalities. The DBX has the capability to d...

An Audiophile is Anyone Who Loves Audio Regardless of Monetary Status. Agree?


Agreed . . . it is the passion for the hobby that counts. If all that matters is financial credentials . . . it is only a pretentious title anyhow, and it certainly is not going to prevent anyone from participating. People do need to stop being tr...

Most "disappeared" speakers.


I have a set of Dahlquist DQ10s with two Dahlquist Subs, that I have upgraded here and there along the way  These speakers were always noted for their sound staging and disappearing.  These speakers can even do sounds that can move around the room...

Do posters intend to hurt the feelings of other members?


There are all sorts of motives for people to debate . . . but in my estimation, you cannot be insulted or hurt unless you allow it. If your self-esteem is so fragile that you take another person's tongue personally, then you will be at their mercy...