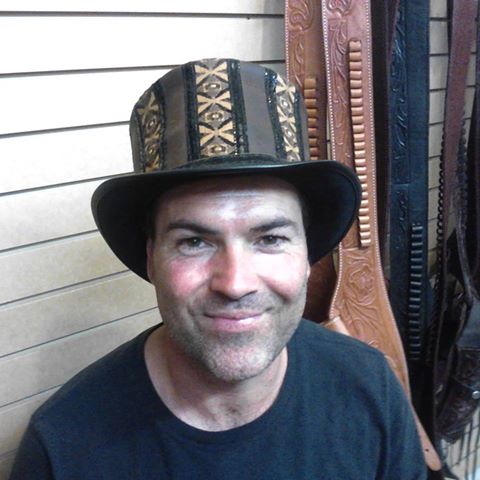 rixthetrick
Responses from rixthetrick
I just put Machina Dynamica Springs....


@dhcod I suggested using +/- mass to tune your sprung Lamm pre.Maybe try a platform on top of the springs, hopefully you have something already at home? Then you could install a vibration meter app on your phone, which you can use with your system...

I just put Machina Dynamica Springs....


@dhcod yeah springs, correctly used that is, are very effective at vibration isolation. That's why springs are used under vehicles, and not sorbathane..heheheheHave you also tried loading up the sprung mass by inserting something rigid and heavy u...

Does altitude change the sound of speakers??


geofkait,are you sure it isn't " ..in space no one can hear you eating ice cream" ?

What Do You Think . . . and How Does It Work?


Kenjit, um... concrete pipe? And yeah, certainly competitive with other devices claimed as state of the art. A cabinet's audible colouration (coloration) has a significant signature to the overall sound, a tube will do well in such a situation as ...

What Do You Think . . . and How Does It Work?


Kenjit, I'd say millercarbon is correct and the effects of pressure on the inner walls of a tube (incidentally, specifically engineered to uniformly hold pressure) is a great idea. Cabinet resonance would be low using this material and geometry, e...

Set-up with two subs and an integrated amp


Instead of using resistors, could a step down transformer be used on the amplified output?For an example Jensen might have one off the shelf that could work?I would certainly check the voltage with a multimeter after dropping the voltage for use w...

Just confused


Fortunately I experienced it first hand, and therefore there was no scepticism in my way to overcome. Opinions vary, however I will attest to correct spring rates for the mass they are isolating absolutely do work in effectively cleaning up unwa...

Power cable for REL sub -- modestly priced


D'Addario IEC to NEMA Plug Power Cable - 10 feet 12AWG Conductors MSRP: $49.00 - currently on sale at Sweetwater (pro audio shop) online for $23.32 (including tax, free shipping) [I just purchased one for my class-D powered sub]I checked out tha...

Recommendations for PC -- for modest system --


I followed advice from this forum and purchased a Synergistic Research Master Coupler X2 in 20A for my amplifier. Well I can tell you I am so glad I bought it, there is a difference with it in my system.Oh, I purchased it used for about $500 from ...

Speaker manufacturers or box manufacturers with off the shelf drivers?


Ahhh Kenjit....I worked for a loudspeaker designer, and actually some of what Kenjit is saying has some truth to it. A cabinet with the side walls getting wider to the back, not norrower would actually help attenuate some of the standing waves wit...

How many people here generally buy used?


Fortunately I worked in manufacturing, and I have made (I couldn't call it DIY as I was a professional)Made new: Lenehan ML1Lenehan ML2 balanced Ribbontech interconnectsRibbontech speaker wiresCurious Cables silver USB cables. [the above I built, ...

... sound batting and/or weighting speakers ...


amg56,I'm guessing you're in Australia, have you heard Mike Lenehan's ML5's up on the Gold Coast? stereo.net.au forums are full of members reviews of his loudspeakers. I have his ML2 Ultimates with the HD3 and 4mm steel plates lining the enclousur...

Power Cable Suggestions


I have to wonder what the hearing capacity or how resolving a playback system is to NOT be able to hear a difference in one's system with superior quality power cords, interconnects and speaker cables???If we can use fuel hose analogies in here, i...

MSB Diamond DAC V


Regarding the MSB Diamond DAC V, paired with a pair of M500 Mono Amplifiers.I actually was not there to hear it, but a couple of customers came into the speaker factory I used to work at, and brought in the combination I listed above. They were c...

Best bookshelf loudspeakers under 10,000 for the pair


Have you given any consideration on what stands to mount your >= $10K loudspeakers on? Are you considering seismic isolation for them?Is your room size commensurate for bookshelf speakers?By the way, I believe you have invested in some well reg...