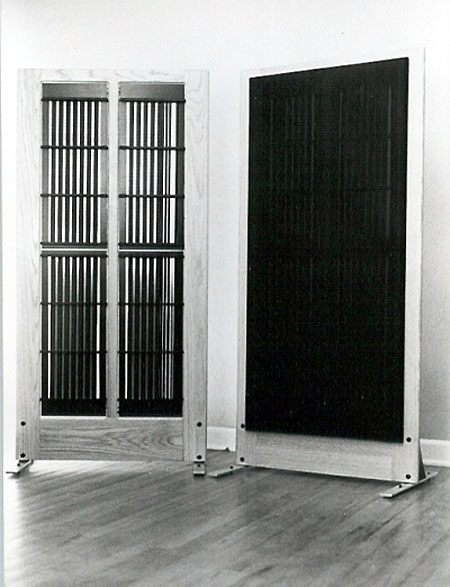 riverdinaudio
Responses from riverdinaudio
Phono stage for 0.2mv cartridge?


Another concern would be loudspeaker sensitivity.  When I listen to my 83dB sensitivity electrostatic speakers and use .2mV MC cartridge a 60dB phono amp is not enough.  That is why I use a Pass Labs phono amp which can supply 78dB of gain.  

Room Treatment


Yes, have ordered tubes from Lowe's.

Room Treatment


The Acoustic Lens.  Should have remembered the MUG site.  Thanks!

Clearaudio Magnify vs Clarity tonearms


"endless Mr. Wizard's World episodes".  Well said and great early morning laugh for me.  Yes ladies and gentlemen, I have abandoned these particular arms.  I have been saved from my technical driven missteps.  There was probably a better way to sa...

Clearaudio Magnify vs Clarity tonearms


Only unipivot I have owned came on my VPI Super Scoutmaster.  I just traded it in for a gimbaled Fatboy.  Very happy.  For the record,  I love linear trackers in any form.  Tracking error is a fact of life no matter the arm design.  

Clearaudio Magnify vs Clarity tonearms


joey54, thank you,  exactly what I needed to hear.  Been searching for some time to  find a review that was not a review of the Clearaudio table with either arm mounted.  Even sent requests to Clearaudio dealers and not one response.  What are all...

TT2 or TT3 linear tracker from clearaudio


I have owned a TT2 on a Master Reference for three years and love it.  Before that was the Tangent on a Champion 2.  Clearaudio bought Southers linear arm design and their first inhouse version was the Tangent.  I removed the Tangent from the Cham...

Eminent Technology LFT 7 !!


$900 a pair.  I believe there are 3 lengths.  

Eminent Technology LFT 7 !!


Shipping on them is $800 which is also very reasonable.  Someone is going to be very happy!  

Eminent Technology LFT 7 !!


Well said!

Eminent Technology LFT 7 !!


It is all too easy to get distracted from this hobby.  Start listenning at low levels, if you can, as long as you can each day.  Tidal steaming has revitalized my daily listening.  

Eminent Technology LFT 7 !!


At the 2019 Capital Audiofest I looked into the back of the GT Audio Works woofer stack and realized i could build my own for pennies on the dollar sine they are GR Research re-badged.  Pleae understand, the GT Audio Works system is a work of art ...

Eminent Technology LFT 7 !!


...nepan will someday complete their plan to blend quasi-ribbon panels with equalized cone woofers.  Currently called the Condo 30.7.  But that is a another thread.  Back to my recently acquired LFT3s.  The previous owner suggested they were best ...

Eminent Technology LFT 7 !!


As of last week my Eminent Technology stable is a pair of LFT3, pair of LFT6, 4 sets of LFT8 and two new LFT 8 panels.  My current project involves using the LFT8 panels with a Magnepan True Ribbon tweeter and GR Research Servo Sub stack.  Also wo...

Audio Artistry Beethoven's midrange stop working


Anyone out there know of any Beethoven Grands?  How many were made?