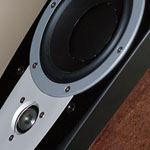 ninetynine
Responses from ninetynine
WOULD IT BE DUMB TO BUY A MARK LEVINSON NO 23.5


What i didn´t understand, i have a ML23 for my JBL4425 in my controll room/studio and i love this amp, but it only gets lukewarm. Before i bought the amplifier, he was at the service at Sun-Audio / Germany.

How to isolate turntable from footstep shake or vibration


Sylomer!I made a video in German. From second 0:40 https://www.youtube.com/watch?v=mcoBxztdA1s

Can we finally put Reel to Reel out of its misery? Put it to rest people.


The most nonsensical and incompetent thread forever

SFL-2 Bias Question...Helllp


Hi, can you tell me which sockets are most important for the sound? LV1 and V2?

Does tube testers tell how much life is left for tubes?


I use the uTracer and i am happy with it. Most important for me is transconductance.Only in German, sorryhttps://www.orangeaudio.de/blog/2021/04/29/roehrenmessung-mit-dem-utracer/

Help! - tube complement advice - SFS 40


I have the black frontplate. If somebody will swap his gold with me, i would be glad.

Help! - tube complement advice - SFS 40


I thank you very much!

Help! - tube complement advice - SFS 40


Hi, can you tell me if it is possible to adjust the speaker connection to 14,5Ohm for LS3/5a?

Anyone buys master tape dubs ?


If someone is interested in exchanging tape´s, let me know.

Anyone buys master tape dubs ?


No chance. There is so much information on tape, espacially in the top end. The different instruments are so extremely separated. If the recording on tape has a good quality, it is an other world.But i have to say. If you digitize it with a very g...

Anyone buys master tape dubs ?


I have about 200 or more tapes. Some bought here http://www.hemioliarecords.com/HemioliaEN/Home.htmlJohn said the truth, it is very difficult to hear vinyl after it :-)

How have I missed out for soooo long!!!!


So nice to have such a father! What kind of music does he hear?

Custom tonearm boards - who makes them to spec?


Mine, but in Germanyhttps://www.graviertechnik-hupfer.de/vinyl.html

Hear my Cartridges....🎶


I am wondering how anybody can assess a cartrige sound over a room mic. I have made videos some time ago. Here with a Jan Allaerts with a rent phono stage. At 3:10 when piano begins, no one of my cartridges played this nearly so good. At this time...

ADC 26 BEST PRITCHARD CARTRIDGE EVER? or BEST CARTRIDGE EVER?


A friend of mine has a lot ADC´s. 220x i think with different needles. A few of them sounds great, but every one has a problem with loud s-tones. I never heard the ADC 26.