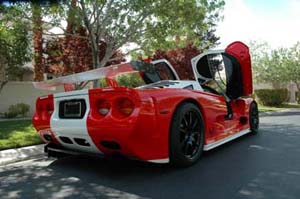 mosler666
Responses from mosler666
Searching for matching(?) Subwoofer solution


Ologe 5's frequency response was spec'ed at 48 to 30,000Hz at ±1dB. Extremely flat response with Very interesting driver configuration and I can only guess that they are also designed to be wall mounted. Having had some form of office system throu...

Equipment Rack Between Speakers...Good or Bad


I experimented with this over 25 years ago. Having the luxury of a dedicating music room and an adjoining equipment closet, this was what I'd learned.With monopole speakers, the ACOUSTIC effects of placing an equipment rack against the front wall ...

Help needed for Legacy Dual 12" Subwoofer


Thanks so much for the information. I'll have to do some measurements to find out what position is the low pass.Passive subs are rare now a days. Had been and will run them with Bryston 4B-ST. Like myself, they are classic... "Old".Best Regards

Does removing anti-skating really improve sound?


Finally took a photo of my 20yrs+ cartridge. Don't want to guess how many hours I'd logged on her but the diamond still looks pretty good. Anti-skating was minimal to none.https://img.usaudiomart.com/uploads/user_image/149477/25976.jpg

Does removing anti-skating really improve sound?


I am a conductor. I stretch out my arm and waive motions in the air to direct my orchestra. For some reason, there exist an unknown force pulling in my left arm in a way that I can't waive/conduct freely. Therefore the first violin and every instr...

Any info out there on the Audio Alchemy OM90.1 monoblocks?


Hello Gary,I just recently signed on and came across your inquiry of these mono amps. Not much of an audiophile but hope I can share a little. Designated OM90.1A These mono amps were introduced by Mark Shifter, the previous principle of Audio Alch...