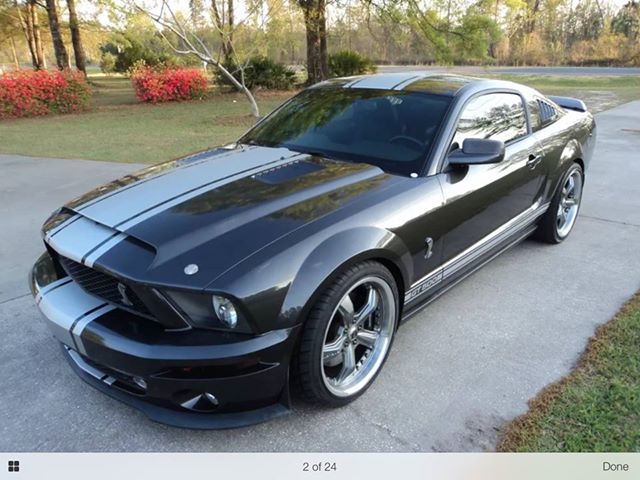 luvrockin
Responses from luvrockin
Cassette tape


@uberwaltz how is the 680? I'm curious because before I bought my second 300, I was negotiating on eBay for a 680zx. It was selling for $550 and I made an offer but after the offer, the seller spooked me. After that I actually retracted my offer. ...

Cassette tape


@bstatmeister- The one thats in for service I bought off a guy on Facebook Marketplace. I probably paid too much for it being the fact I have to pump in more money. The deck was supposedly in great working condition. As soon as I received it and t...

Cassette tape


@bstatmeister- Long story, I bought the Nak BX-300 back in May. I never was able to use it. There were issues with it's belts etc, either way it wouldn't play. I also belong to a forum called Tapeheads.net and I was referred to one of the best guy...

Speaker info


I didn't swap them but I figured it out tonight and with some tweaking think it will be fine. The speakers were about 3' off the back wall but I was trying to achieve a wider soundstage by keeping them as far apart as possible. With that being sai...

Cassette tape


I took the plunge. Screw it, it's a BX-300 in excellent condition mechanically and cosmetically for $185. I can resale it for that if I don't use it lol

Cassette tape


@riley804 Well that works for you and that's great! This works for me. Thanks for your valuable input.

Reel to Reel Repair Chicagoland area


@livin_262002- @livin_262002- Sam is who I chose. Spoke with him extensively and he sounds like he knows his stuff. Dropped off the deck. Thank you for the input.

Reel to reel


 @benjie how about it lol! I asked a couple questions in between and gone blown right past lmao! It's all good though!

Reel to reel


@millercarbon- Would you care to elaborate on what sounds like total sarcasm and maybe it's just over my head or for some reason I'm not comprehending your comment. Thanks

Reel to reel


Any thoughts on a Pioneer Rtu-11 with TAU-11 pre-amp?

Reel to reel


I'm very bummed right now. Snooze you lose I guess. I just saw and ad for a great shape working Pioneer RT-909 with literally boxes and boxes of newer ATR tapes for sale for $900. When I responded to the ad, the seller told me there were 3 people ...

Reel to reel


@millercarbon, thanks for the info. Sounds like you and I may be from the same era lol! Back in 5he day that's exactly what I did with my vinyl as well many moons ago. That's one of the things I'd like to do today. I owned (2) reel to reel decks a...

Reel to reel


@whart,@whart, are those guys on AG? 

DAC Input


Yes,I called Ayre Thursday and to my surprise was thrilled to find out my DAC is still covered for another year and a half by Ayre's original warranty. I am shipping it out Monday.

Turntables


@viridian I'm sorry, I don't know how I missed this. So far, so good! Getting use to the Vinyl. I now buy new albums because at least they may not be analogoly( is that a word?) recorded, at least their not abused over 30 or 40 years of non audiop...