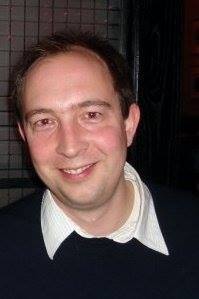 jkontuly
Responses from jkontuly
Sudden problem with turntable


I tried the magic eraser and that wasn't it. I think I will need to check everything from scratch, including cartridge setup, platter level, ball bearing lubricant....Never done that before so it should be a good learning experience. The odd thing...

Sudden problem with turntable


Thanks everyone who has replied. I was having some difficulty logging back into this account. I did use the brush to clean off the stylus but am going to try the magic eraser tomorrow. I have high hopes for this. Regarding the photo stage it is a ...

The $3,600 gamble


Please tell us how it goes as I might make the same gamble.  The Druids v are the best speakers I have ever heard but new they are just too $$$ for me. 

Which Zu for you


Kevin,I heard both the Soul Supremes and Druid V this year at newport. While it's true that they both share the same sound I found that I liked the Druid V much more than the Souls. I can't point to anything in particular why except to say I felt ...

Which Zu for you


Thanks Robert. It sounds like our listening habits are very similar and I would also be listening "near field" as our stereo is on the long wall of a 25'x15' or so living room so it's good to hear that the almarro is up to the job.  I thought of t...

Which Zu for you


Definitely no room treatments in my set up. The speakers are in the living room just flanking the TV on the wall. I know it's not ideal but it's the only option.Robert, If you don't mind telling me what type of music do you listen to and do you ev...

Which Zu for you


Thanks for all the great responses.  I suppose my issue is that I have only really heard the soul supreme and Druid v and not any of the omen def or def speakers.  I almost bought the omen def 2 but decided I should sell off my old gear first. The...

Which Zu for you


Yes, they do. I can't give enough thanks to Sean. He emailed me back and forth with advice even though it was about a used pair of speakers, and he had nothing to gain.  Zu really is one of the best companies out there. Seriously amazing product c...

Which Zu for you


Has nothing to do with restraint. My wife thinks the money should go saving for my daughters college fund. 😉

Zu/Omen in LA?


I emailed Gerrit and he seemed like a super nice guy. I just thought i would post something here first. It's a lot to ask of someone and i didn't want anyone to feel pressured. Looks like they will be at Newport so if they bring the Defs I will be...

Zu or Tekton owner in NYC area willing to demo?


Gb9746 I saw that you used to have lore-s how did they compare with the enzos

Audio out of sync with video


Thanks, but I am streaming from Netflix. I guess I should have mentioned that.

Childproofing Speakers


I definitely need to get some grills. I used to have rainmakers like philjolet I came home to find my niece had pushed in both dust caps. Marakanetz are you saying that you basically screwed the totems from the underside of the mdf? I was thinking...

Floor standing speakers under $1500.00


Ecruz, If you could forward the message that you sent to Ketchup that would be great. I am also looking at speakers in this price range and am especially interested in the Lore vs Lore-s. thanks, and sorry for the aside everyone.

Tekton Lore-S


Thanks for the reply. I saw in another post that you were thinking of getting a RWA Signature 15 amp. Did you ever get it? How do you like it with the Lore-S? I actually have this amp as I was planning to buy some high-efficiency speakers. Now I n...