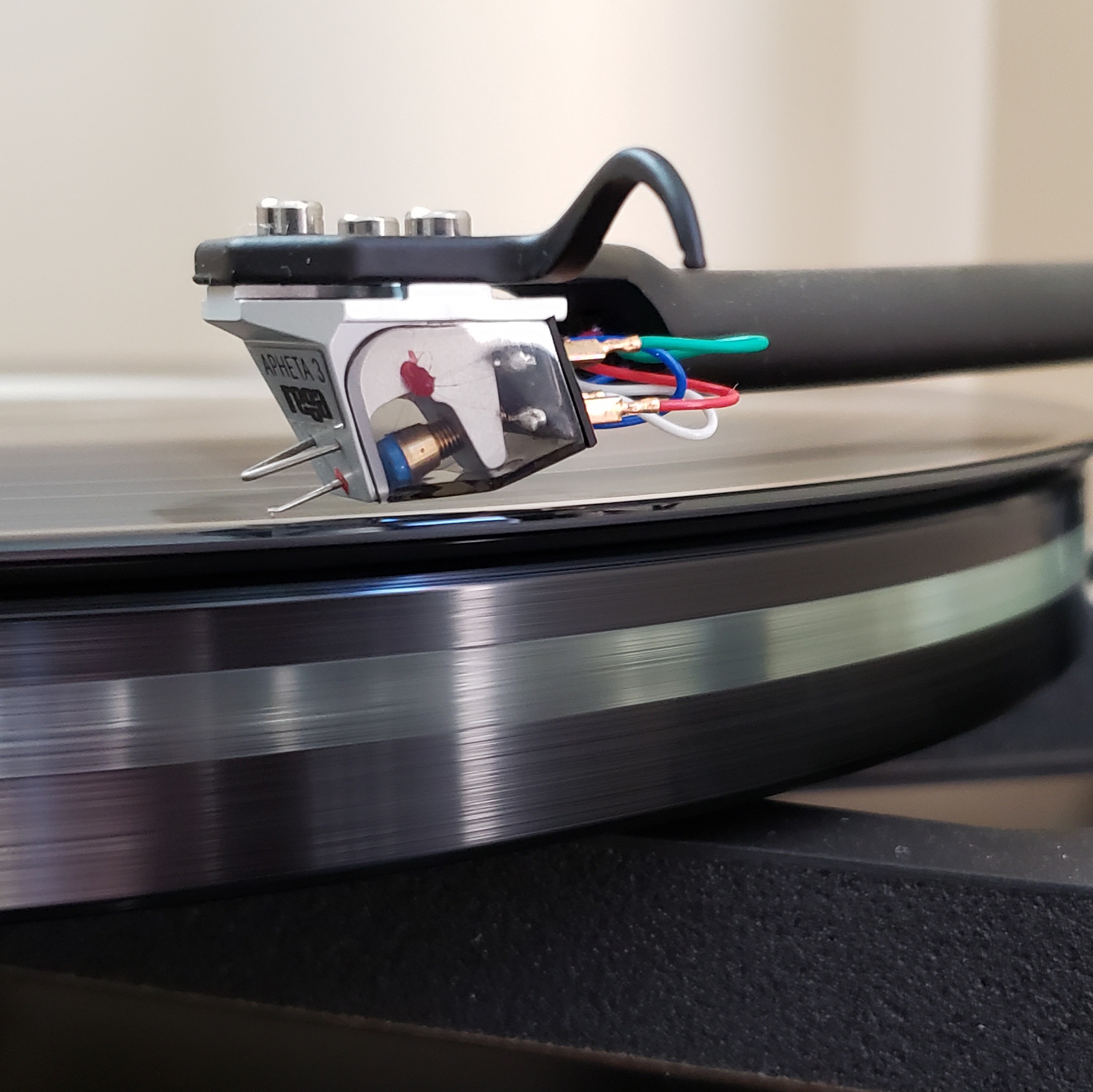 guy-incognito
Responses from guy-incognito
When someone listens to your system for the first time.


I'm in my late 30s and have played my system for close friends in their 60s with similar results. It's great to share this hobbie with people of any age.

Recommendation for amp


Hegel or Parasound Hint 6. 

New speakers dilemma for vinyls... Heeelp! :)))


I have a new model Rega planar 8 with the Apheta 3 cart but I have experience with the planar 6 and both the Ania and  Ania Pro cartridges. My recommendation would be to skip the base Ania cart and step up to the Ania Pro since it has the finer st...

Build a wooden crate or use a cardboard box for Amplifier.


In my industry we receive heavy weight pumps in a reinforced double thick cardboard boxes. The pumps are typically bolted to a plywood bottom. This keeps them from moving around and getting damaged in freight. You could cut a plywood base to sit i...

You mean someone buys this stuff?


$4400 for a $900 Rega planar 3 built into a coffee table?... this is not for the audiophile community. This is for those who can't DIY and don't ultimately care about the sound. A Planar 3 for the layperson is probably all they will ever need. The...

Mat for Rega P10


Um... yes, I was being facetious.That said, the recent glowing review above does compare adding a Stein mat to be in the same league as adding $10k worth of system upgrades. So what do I know? Probably no hyperbole there.

Mat for Rega P10


I'm now using the Teac Washi mat with my Planar 8 and I no longer have any static issues or mat lift issues. It's roughly the same size as my platter (which is smaller than a record) so I don't understand why people are having issues picking up th...

Help with multi-room streaming with Bluesound


@fuzztone, what's a wifi amp? Not being snarky, I honestly have never heard of this.

Help with multi-room streaming with Bluesound


Wiring in "parallel" halfs the impedance (two 8 ohm speakers wired in parallel equals a 4 ohm load).Wiring in "series" as suggested has the opposite result (two 8 ohm speakers wired in series equals a 16 ohm load). I'm no expert but pretty sure th...

Help with multi-room streaming with Bluesound


You can run two sets of speakers in series off of a single set of outputs and it will drop the resistance (two 8 ohm speakers in series is a 16 ohm load). So it would work fine from an amplifier compatibility stand point. The possible problem with...

Help with multi-room streaming with Bluesound


How about a bluesound powernode? It's basically a node with a built in amp. You could hook it directly to your in wall speakers and wouldn't need any other boxes or components.Any reason you are wanting to replace your existing node 2i with the ne...

Any Thoughts On These?


My Dad snagged a pair of the older Motion 60 XT speakers as everyone was offering them on deep discount right before the new XTI came out. They are good speakers if you can snag them on sale but I wouldn't pay full price. Consequently he does use ...

Help choosing an power amplifier


I bought my Parasound JC5 from safeandsoundhq.com and they have open box and b-stock deals regularly on Parasound gear. Music Direct is also a Parasound and Rotel dealer and they do trade-ins if you think you might want to trade in your emotiva to...

Help choosing an power amplifier


Crutchfield doesn't sell Parasound so it's no wonder they recommended something else. The hint 6 would be a great step up and would work well with your speakers now and would also allow you to upgrade speakers later if you want without needing a m...

Speakers for the deck- okay to discuss here?


I bet you will like the extreme. If you do just buy a second one and pair them together. Nothing wrong with that!