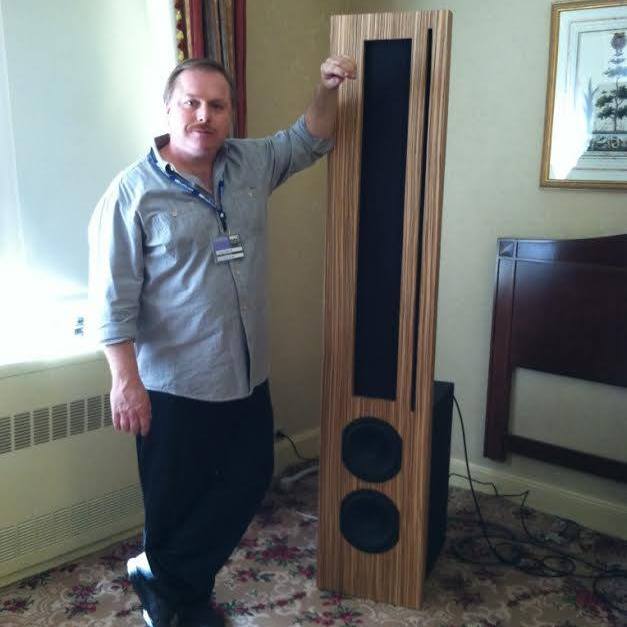 gnjtack
Responses from gnjtack
Capital AudioFest 2018


Hi Fritz,Good to see you at the show.Your Carrera's sounded great !These shows are too short for us, between setup and tear down barely got a chance to leave my room.Going to the NYC show on Sunday just to check out whats what.GregGT Audio Works

Capital Audio Fest 2018--show report


Morning all,We just got back from CAF 2018 last evening, it was a hectic but exciting 5 days for us.Our system consisted of...GT Audio Works GTA3r planar ribbon speakers  Sound Insight SI 600 open baffle sub woofers.                             ...

Received your Magnepan 30.7's Yet


Josh,My number is on my web site if you ever wanna chat.I'm pissed I missed the 30.7's at Audio Connection in NJReally wanted to hear them.

Received your Magnepan 30.7's Yet


Hi Josh 358,Just saw your post about being in my room at CAF. Quote" I'd asked the guys at GT about why they'd use it at a show and as I recall the guy I spoke to didn't know."I dont know who you spoke to but it was not me, maybe I stepped out for...

Received your Magnepan 30.7's Yet


Greetings all...I'm Greg, I design and build GT Audio Works planar ribbon speakers. I may be a bit late to the party having only found this thread yesterday. First let me apologize for my dealer Steve (faxer) of Sound Insight for hijacking your Ma...

Let's talk Tweeters!


Having built esl's, magnetic planars, ribbons, and owned a variety of domes soft and hard types. I found a reason to like each.Cant say I spent much time with horns or amt's, or exotic drivers such as plasma or bending wave drivers., though I am i...

Is there DIYers meetings?


I believe David Berning is involved in these type of meetings.I recall one of my customers mentioning such meetings in your area.Here is Davids contact page.  http://davidberning.com/contactGregGT Audio Works

Stands, to couple, or not to couple, contradicting products and positive reviews


What is right is what sounds right to you.Experiment with a variety of common cheap materials under your speakers like foam pads, wood blocks...etc. to get an idea of what sounds better, before you commit to some high dollar item.My experience wit...

Great equipt stand for under $500???


Have you considered a DIY butcher block rack ? Its easy to build and very effective, you will have a top notch rack at a minimum of cost.There are a bunch of ideas for butcher block racks online. 6 slabs cut to size can be found on ebay or online ...

Is Speaker design evolution stagnant


There was also work with ultrasonic transducers which vibrate the air at frequencies the ear can hear with very directional properties. It could lead to music aimed at you like a parabolic dish which only you would hear, like headphones but nothin...

Is Speaker design evolution stagnant


I would not say development is stagnant, maybe just turning in a direction away from whats been done for years in one form or another to a new direction fueled by new materials and theories. Back in the infancy of speaker development, Kellog and R...

GT Audio Works Hybrid Planar Speakers Listening Se


Merrill, Thank you for having me over to your place and allowing me to spend the better part of the day with your wonderful music system.I am always interested in hearing my speakers in as many varied settings as possible...I learn a lot each time...