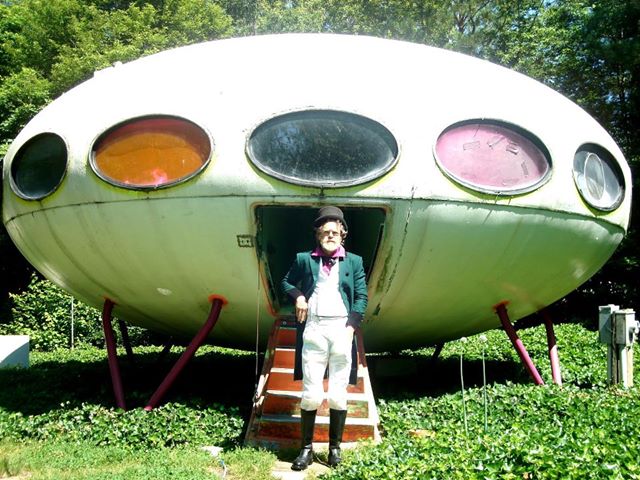 drbarney1
Responses from drbarney1
Why HiFi manufacturers don't make active crossovers anymore?


I used to use GR Research OB 7 speakers which were ideal for 45 SET's which I rigged as active crossovers for the midrange and tweeter, capacitors and resistors between the 6SN7 mu-follower drivers of the 45's and an 833A driven by a 45 for the wo...

The best looking speakers


I have to disagree with the opinion "Magnepans are the ugliest . . ." They have such a pure simplicity they look more beautiful than speakers costing five or even six figures. Magnepans sound to me more like live music in the opera house I go to t...

Carver, THE standard of excellence IMO


I earned my PhD in physics (interdisciplinary applied mathematics and mathematical physics) from Delaware State University. I chose to do my qualifier exams in physics rather than applied mathematics because I like the physics a little more, I was...

The truth about high end speakers MUST READ


The Absolute Sound tells us no sound system sounds exactly like a live acoustical orchestra and singers in a concert hall or an opera house. The question becomes, if a $1,000,000 system sounds 60% like a live performance - of course depending on w...

A little History lesson on, "High- End" cables:


If you calculate the resistance of typical speaker cables at DC vs 20,000 Hz, for 2 meters of 8 gauge wire is 0.008 Ohms for DC and 0.016 Ohms for the skin effect at 20,000 Hz. Put this in series with a 4 Ohm DC resistance Magnepan speaker and com...

Again the topic of weight of amps


I built my amplifier system with a separate power supply and separate monoblock final stages with big radio station transmitting tubes and a separate SET with its own separate power supply and, of course a separate preamplifier. If I had built it ...

Equipment Rack Between Speakers...Good or Bad


If the amplifiers and sources are on the floor between speakers with higher midrange and tweeter elements this should not interfere with the acoustics.

Has anyboidy had any experience with an 833-A single-ended triode amplifier?


PS I just looked at Will Vincent's amplifier and it is a beautiful piece of art work.

Has anyboidy had any experience with an 833-A single-ended triode amplifier?


I need help in how to put photographs in these answers. The picture of the curves on the 833-A at 1kV have near equal spacing for grid voltages vs plate current so it looks linear. I do not have distortion measuring equipment but I understand seco...

Disco...yep, I'm going there


Therein lies the problem, " . . . it defined our consciousness . . . " and not everybody wanted to have that definition of who and what they were required to be in order to conform and to fit in by a simplistic linear drum beat on the level of kin...

What are the speakers you very rarely find in the Used market(Audiogon or Anywhere)?


While I like to hear how other people combine amplifiers and speakers, Magnepans closed my mind to anything else.

Magnepans


If you have a tube amplifier and you need power to drive Magnepans, and you know how to do it, replace the output transformer of your tube amplifier with a headphone amp stepped down to about 800 Ohms, for SET the LL1930 is perfect for this. Conne...

The Science of Cables


I have heard subtle differences between how different speaker cables sound in an A-B demonstration at an audio club and the difference was above a threshold of placebo effect. Interconnect cables can sound different if capacitance is not accounted...

A comparison between two DACs, one R-2R, the other ES 9038-based.


More than 10 years ago, when I could afford it, I purchased an MSB Platinum with upgraded R2R ladders, one in each channel, upsmpling to 384,  and a buffer to eliminate jitter. It sounds very good. I later got an Oppo universal NuForce player for ...

New Magneplanar Bass Panel DWM


I live in a small house with a small listening area sectioned off the circular shape of the floor in my round house. I recently connected Magnepan 0.7s to my system. The room is not big enough for larger speakers, even if I could afford them. Acco...