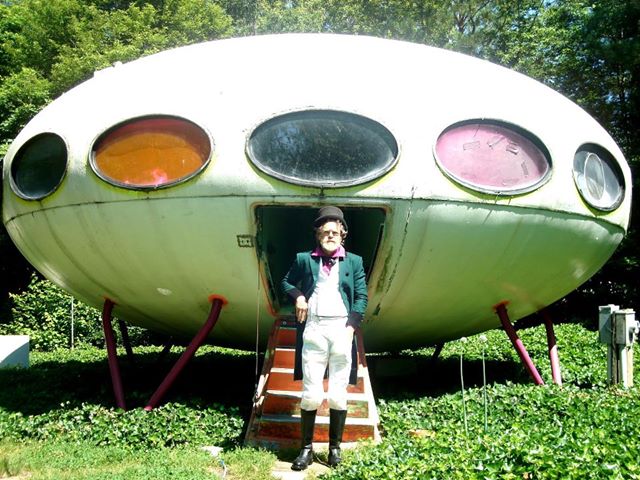 drbarney1
Responses from drbarney1
Tubes for Magnepan's.


See https://www.youtube.com/watch?v=OiXAIz0EI48&t=50s I use these with Magnepan 0.7s with DWM bass panels. An 833A is more than powerful enough to make Magnepans too loud but the 833A has a very rich sound. You only need 1000 Volts on the plat...

I had a few drinks and bought some speakers


j-wall, While I am a Magnepan fan I appreciate the many ways to engineer speakers. I doubt you live close enough to Delaware where I live to let me help you push those splendid speakers up the stairs. I am a MOST amateur bodybuilder but no power l...

Beginner looking for guidance into tube sound.


Don't rule out a DIY kit. You can choose the best components: film and foil capacitors in the signal path, superior polypropylene power supply filter capacitors, and the simplicity of tube design which if it needs repair, which it probably will no...

Biggest audio hoaxes


While there are sound differences that we do not know how or of what to measure, there are marketers who take advantage of "A little knowledge is a dangerous thing." One example is the issue of skin effect attenuating treble through speaker cables...

Millercarbon's Mega Moab Mod Meander


I read in Sound and Vision magazine the half-million dollar Rolls Royce had a sound system which has software giving access to every pop song ever recorded. It excludes classical music and opera because according to some market research too few pe...

So done with audiophile fuses


The claim of a $50 fuse or a fuse costing thousands of dollars is unreasonable and arguments of ability to hear an improvement are not credible because those who make them can out-debate you even if you have a PhD in electrical engineering or a re...

Where are the young audiophiles?


If you can't afford to buy an amplifier and you like tube gear you can build your own, especially if you choose SET amps because of the simplicity of design. You can use better components: polypropylene power supply capacitors instead of electroly...

Can Magnepan survive Wendell Diller?


I met Wendell and his wife at a demonstration they gave at the shop where I purchased a pair of 0.7s. The 0.7's were right for my little 26 foot diameter house which has a dome ceiling and walls because it was the biggest speaker that would fit wi...

Is $2,844 too much to pay for a fuse?


There is no mention of where Mr. (not Dr.) Tsang took graduate school physics or any peer reviewed journal papers he at least co-authored to learn the specific quantum mechanics claimed to have been brought to bear in the design of his fuses. Why ...

This is the list of the best makers of audio equipment. Respond if you disagree


In the 1980's I bought a Nakamachi cassette deck because I wanted the best available. It sounded magnificent when it was new, but it wore out in only one year and cost more to repair every year that to replace it, something I was not willing to do...

Which amplifier should i buy


I saw on this site a 300B Set costing $10,000. I was disappointed that such an expensive amp uses electrolytic capacitors in the plate power supply instead of the far superior never go bad with age polypropylene capacitors instead. An SET amp is e...

Maggie LRS so ridiculously good


I use two bass panels with my 0.7s which are the biggest speakers I can fit in my 26 foot diameter house. I drive them with separate taps off Hammond 1642 transformers to know they are all properly phased. An 833A triode runs SET at1000 Volts on t...

Why would anyone want class AB amp when class A always sounds better ?


While I don't feel strongly enough about class A vs AB to become a television evangelist so I could spend a few billion to hire the Islamic State tosteal for me a Tzar Bomba to use against people using AB amps, I make my own class A tube amps beca...

Worst Concerts You Have Attended ??


While I never had to walk out of a concert, the Dallas Symphony was scheduled to perform the music of Schubert. I flew a private plane from where I was staying while I was still in the Air Force to Dallas to attend. When I arrived at the concert h...

Looking for a new phono preamp


I am in the same situation. I will probably build my own with a tube rectifier power supply putting about 300 Volts through 100K loading resistors to the plates of a 6SN7 in two stages of amplification and a passive RIAA resistor capacitor network...