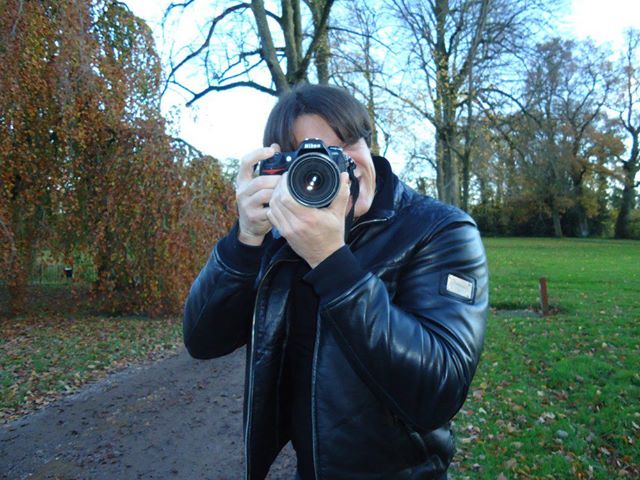 bo1972
Responses from bo1972
CES 2013 - 4k and Ultra HD video thoughts


I have the Samsung PS64D8000, and will go for the 8500 this year. There is a big chance they top Panansonic. Samsung is sharper than Panansonic. The D80000 gives a lot more light than VT30 and VT50. 8500 will be even more light strong.

Focal Scala or Diablos with subs?


I see you use an old Rel subwoofer. I sold these 10 years ago. For stereo they are much toooooooo slow. For stereo use subwoofers without bass reflex and the speaker unit should be single and placed in front. With Audessey pro I became fully steal...

On High Current Amps and Regenerators


sls= sold I write it fast and never read it back. my misstake.

Nordost Valhalla Power Cords


Exactly what I said......using some Nordost can make some good improvements. But all Nordost always gives flaw's. It is as easy and predictive as it is!

CES 2013 - 4k and Ultra HD video thoughts


I see and understand the benifits. Wenn you go back in time you know how much time it took before everybody went to 16/9 widesreen. In europe there are still many tv programms who even do not use HD camera's. 720P is the highest level we have now....

Looking for a power conditioner/regenerator/filter


In the period wenn I sold cables to people with highend systems I saw a lot of PS Audio regenerators. A few years later almost very person had sold it. Wenn I did ask why? Most of them were not convinced anymore.

Nordost Valhalla Power Cords


Odin has more authority. But the same problem in weight and depth. But it also misses an extreemly sharp imaging. Acoustic sound is very direct and small in dimension. Sound lacks emotion. I still think Nordost is useful for a part. Only using Nor...

D2v vs Classe ssp800, which would you prefer?


I do consulting in sound and vision. I had many stereo highend systems. I did now have surround because the quality was not good enough want I wanted. Until roomcorrection. It breings surround to a level which I am happy with. Without it I would n...

What are the "new" brands in amps and pre-amps


No tube, not that I don't like it. But I prefer solid state. And yes I am looking for new brands which are quite new in business. In America there are many brands you do not see in Europe. I know there are always new brands which are very promisin...

On High Current Amps and Regenerators


I have been to many people with highend sets in my life during consulting. Many of them used PS Audio Regenerators. They have one thing in common, at the end they sls it again. Wenn I ask them why: they were not convinced enough.

Nordost Valhalla Power Cords


I owned them and I sold many of them. For source and pre-amp they can take your set to a higher level. But for amps there are many better options. Purist Audio for example is for poweramps superior. You hear it in the low freq. it goed dieper and ...

Focal Scala or Diablos with subs?


You want to buy speakers which can give a wide and deep stage. But you use MF amp's ( I did demo's for MF and seold it many years. I owned a MF Nuvista)MF is a brand who are not good at 3d imaging. Brands like Pass labs are superior in 3d sound. M...

Are there really any high end pre/processors at a


You have to understand one important thing. I do consulting in sound and vision. I am in this business for 14 years. I tested a lot in my life. In think in highend audio. This means the properties which are important to be there for highlevel soun...

Any expericience with Nordost Valhalla powercord ?


I sold the most Valhalla cables in the Netherlands and I have a lot of experience with Valhalla's in many systems. I also have a lot of experience with many top cables. Valhalla powercables have the most resolution I've ever heard. But they miss t...