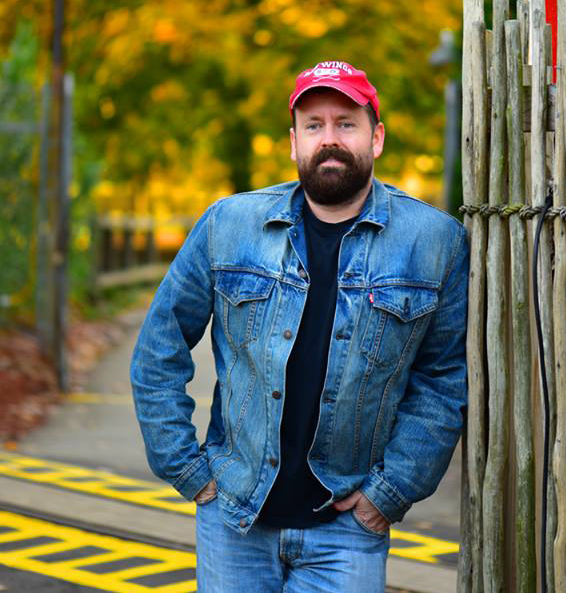 audiobroke
Responses from audiobroke
Looking for amp for totem wind?


Interesting to note. I've got the MC1.25Kw's and am thinking about a pair of Winds to try out. Nice to know Mac is a good match. ;)

Mark Levinson 432 vs 532 vs 532H


The No. 532H is a great amp. Don't worry about the chassis seeming sparse. The Chassis is designed to hold up to 5 channels of their newer compact design using numerous smaller capacitors instead of a couple large one's in the center. They're usin...

Favorite Female vocals that give you goose bumps


Stacy Kent is a favorite. With a glass of wine and the lights down, you'd swear she's in the room playing a private concert for you. I've always liked Dianna Krall though to. But...I have this one recording of an opera singer who solos and then a ...

Integrated amp for Totem Sttaff


Nice choice on the Cambridge 840 integrated. It's an excellent unit and I've heard the combo personally; it was very nice. A reasonable powercord option that performs well with the Cambridge is the Shunyata Venom cord. It's 12ga with good copper, ...

Totem Owners....


What model to buy? You've got to listen to them. There isn't a bad choice in the bunch, but one will speak to you more than the others. Power wise I'd say you're o.k. with any of the two way towers and all the monitors except the Mani-2's for opti...

Dac's? anyone tried the new Cambridge Dacmagic-B


It's a very nice piece for the price for sure. The Cambridge 840c player sounds a touch better, but you can't beat the value. Build quality is fine in my opinion and even better than you'd expect for $399. Music Hall has one comming out too though...

Integrated amp for Totem Sttaff


I recently hooked up a pair of Sttafs to the Creek Destiny Integrated and it was very nice. It's really as high end as anyone needs. May I also suggest the new Marantz PM-15S1GL Integrated. It's very nice and would be a good compliment to the Stta...

Movies that featured High End equipment


In Broken Flowers with Bill Murray, Bill uses what looks to be a silver Cambridge Audio stack, while he listens to burned disks that his neighbor made for him, as well as some of his own music.

Recommend amp to drive Totem Winds?


An integrated with the Winds? Mmmm. For me that might be a stretch. A lowish sensitivity 4ohm speaker will like a lot of current, plus most integrates are well below an appropriately budgeted amplifier for an $8k speaker. If you must though, get t...

Integrated amp for Totem Sttaff


Hieule5- I no longer sell Totem because I no longer sell anything. I have a different job. But fyi, I used to sell Usher too and I wouldn't even compare better Totems to the S520's, although Usher makes great speakers too as well as Dynaudio. I've...

How much does your system retail for?


Now I'm just a bit over $22,000 US, but I don't have a source right now, so I'll have to add that soon. Will probably be about $25k soon.

Integrated amp for Totem Sttaff


Just for some input on an integrated. I like Creeks top two offerings, also not really an integrated but for about integrated prices you can get the fabulous Parasound P3 and A23 combo which I've driven the Sttafs with personally so I can attest, ...

Integrated amp for Totem Sttaff


Re: Their only redeeming product is the Rainmaker for their pricesI can't believe some of the comments I'm reading here. The Totems are awesome, and easily better than many products at similar prices. There is not a single bad model in the line. T...

Krell KAV-400xi vs. Parasound A21+P3


Zormi, ahh I didn't pick up on that. So we agree then.Stevecham, nobody is saying that your stereo doesn't sound good. We are just comparing the A21's power to the Krell 400xi's. You are the one that brought up the "superior" current capability of...

Krell KAV-400xi vs. Parasound A21+P3


>If 750VA can handle 200/400Wpc, why waste so much bigger transformer (2000VA..!!) for ONLY 50W additional power...???Current my man. Wattage really isn't the most important aspect of power, unfortunately it is the spec that is most often publi...