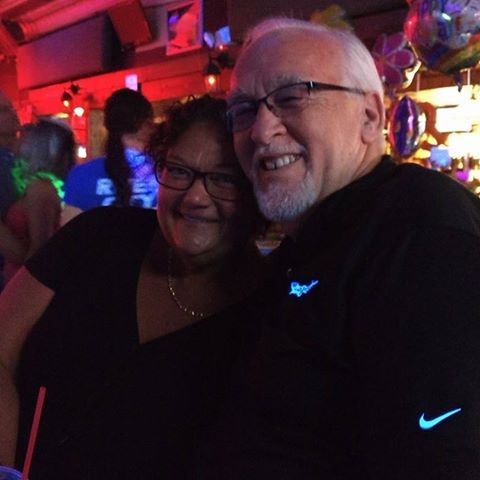 479058
Responses from 479058
What makes a speaker thousands more...


Often things work in reverse. The manufacturer decides to offer a speaker at a given price point, and then designs a speaker that it can sell profitably at that price point (or points, if it's designing a whole line of speakers). The price is, as ...

Speaker wire - equal length or shortest?


Assuming you use a low-resistance (think thick) speaker cable, you can get away with different lengths. An extra 15 feet of high-resistance cable could result in some FR imbalance between channels. But given that one of your runs is 35 feet, you s...

I m a beginner. Please help


Some people above would like you to listen to only one kind of advice, Dave. Before you assume that everything you've been told here is true, I'd suggest you find out for yourself.

thank you all i already feel the suppot.


Yes. Go out and compare $1000 speakers and $2000 speakers. Then compare $500 amps and preamps to $1000 amps and preamps. If you think the extra money spent on electronics makes a bigger difference, then stick you your current ratio. If not, consid...

Attention Scientists, Engineers and Na-s


JD: "The claim of audible difference is not just psychological, and science has a way to prove it." This is what's known as assuming your conclusion. The claim of audible difference may indeed be "just psychological." Your requirement that Steve a...

I m a beginner. Please help


Dave: Since a few posters are pushing Harley's book, let me push the antidote. Call or write The Audio Critic (PO Box 978, Quakertown PA 18951; 215-538-9555) and order back issues #16 and 20. #16 has an article called "Basic Issues of Equipment Re...

Have I been slow to catch on or what...


For a hard look at audio mags, check out www.high-endaudio.com, which takes you to a site called Audio Critique. Another frequent critic of TAS and S-phile is www.audioperfectionist.com, particularly the Watch Dog section. It's enough to make you ...

I m a beginner. Please help


Dave: Whether things like power cords make a difference is a subject of controversy, to say the least. The "everything-matters-just-trust-your-ears" school is well-represented here on Audiogon, and among the better-known audio mags. But there's an...

Speaker wire is it science or psychology


First of all, thanks to my defenders. Apologies heartily accepted, JD, and don't stay out of it. We all cross over the line occasionally, because it's inevitable in forums like this. I am, however, growing tired of this thread.

Sour DOW/NASDAQ to kill digital future?


It's possible that the real impact will be felt on the software side. Soft sales figures may discourage record companies from investing the extra resources required to produce multiple formats. That will mean fewer titles in the new formats, and t...

Attention Scientists, Engineers and Na-s


I think the key to this lies in the 2nd and 3rd sentences of Jadem's post. The former starts, "The assumptions..." The latter starts, "These effects..." That's quite a lot of scientific progress in the space of a single sentence. Yes, assumptions ...

Speaker wire is it science or psychology


Redkiwi: You try out a new set of cables that sound different than your old set, and you report that here. A scientist sees your post and says, well, there are two possible explanations:1) The new cable does something to the electrical signal pass...

Speaker wire is it science or psychology


Detlof: "I began to wonder, if any member of the 'honorable opposition' ever went to live concerts" is what is known as an ad hominem attack. It's also quite false. The last time I went to Carnegie Hall, I didn't hear any of the effects of out-of-...

Speaker wire is it science or psychology


Redkiwi: Either you've now stated your position more clearly, or I misunderstood the point you were trying to make earlier (or, probably, a little of both). From my perspective, of course, it's not the scientists who are closed-minded. They'll con...

Blind Listening Evaluation


Dekay: Fair question; no two units ever measure identically, for example. But barring construction flaws, units tend to measure within very tight tolerances. (Speakers can be an exception, but nobody ABX's speakers.) If so, and if they cannot be d...