ZYX Optimum photo cartridge - a defining statement
---
ZYX Optimum phono cartridge

Following is a review of the latest ZYX cartridge the Universe Optimum.

Without further ado I would like to thank Mehran of SORAsound who goes so far above and beyond in realizing this audio quest for his ZYX family.

I have owned all the ZYX Universe models since 2006. All have the characteristic ZYX warm, natural and detailed sound. Each was the low output 0.24 mV design. The original Universe was solid is resolving difficult passages especially in chamber and jazz music. Moving forward to the Universe II the cartridge took on a lot of low end energy and prat. Rock music was more dynamic, the transients enhanced and it had that extra body in the lower register.

My system started with the Galibier Gavia turntable, triplanar arm and Doshi Aalap full function preamp. During the time I had my Universe II, I upgraded the tonearm to a Durand Talea, Daedalus Ulysses speakers and a KL Audio LP 200 electrostatic cleaner. All significantly enhanced my system.

Fast forward to stepping up to the Universe Premium. This was a very apparent jump in sonic realism. The sound opened up in a tangible and natural way. The instruments just hung there in space. The tonal qualities resolved further and separation was enhanced. Overtones, details, things like really picking out a buried bass drum or percussive elements.

Moving forward to the present - the Universe Optimum is just as much a quantium leap as the Universe II to the Universe Premium was. Everything snapped into place. Micro and macro dynamics fully rendered. Incredible detail and imaging. The presentation just occupies a space completely natural and open.

Instruments are even more defined, the sound converges around the source. The bass is so taunt that even the most subtle bass line is drawn out distinctly but in no way bloated.
Reggie Workman at times plays very subtle and his upright bass is buried in the mix in active portions of John Coltrane's A Love Supreme. Not so with the ZYX Optimum - the bass line is crystal clear and lower in volume. Toms, snare and bass drums were felt in a three dimension sense - the tautness, size and velocity and tone on the heads, particularly the bass drum are very apparent and accurately rendered. Cymbals, brushes or resonating piano keys have a distinct pulse and luscious decay when approprate. Stringed instruments have a warm bodied resonance. You are in the room for Bill Evans, Paul Motian and Scott Lafaro during Sunday at the Village Vanguard.

I was overwhelmed hearing my standard go by - Steely Dan's Aja side 1. This album and all it's nuances is in my DNA. Everything was rendered with such realism. This fully suspended the thought that I was listening to an audio system.I was floored with glee.

Vocals have such body and emotion whether it be Ella and Louis, James Taylor, David Bowie, Joni Mitchell, Rebecca Pigeon, Norah Jones, Sufjan Stevens, Nina Simone, Sam Cooke, Marvin Gaye, etc.. Vocal harmonies from CSN, The Beatles, Yes, Ray Charles, and Gillian Welch/Dave Rawlings are very well defined and engaging.

Acoustic instruments are rendered organically with warm overtones. Electric guitars and synths cut through strongly when intended.

It's been a true joy replaying familiar records and introducing new ones. It is interesting that lesser songs seem to grab me more and I appreciate what the artist had intended.

Jaqueline Dupre's Elgar Cello Concerto has the most delicate then dynamic elements. The detail of the ensemble playing in Yes' Fragile is magical - doubling of parts standing out like never before. Bob Dylan's More Blood recording is an "in room" experience. The Living Stereo Charles Munch / Boston Symphony recordings - Ravel Daphne and Chloe and Fritz and the Fritz Reiner Chicago Symphony Bartok Symphonie Fantastic are explosive with quick and composed dynamics and subtle in the quieter nuanced sections. The drone of Chris Wood's saxophone as it builds up in Traffic's Low Spark of High Heeled Boys gave me goosebumps.

My whole system has been elevated in a major way.

The ZYX Optimum is one of those mind boggling components that dramatically converges on realism. The Optimum brings out the passion in reproduced music in ways I have never fully experienced before. The "you are there" essence is palpatible and so engaging.
Tom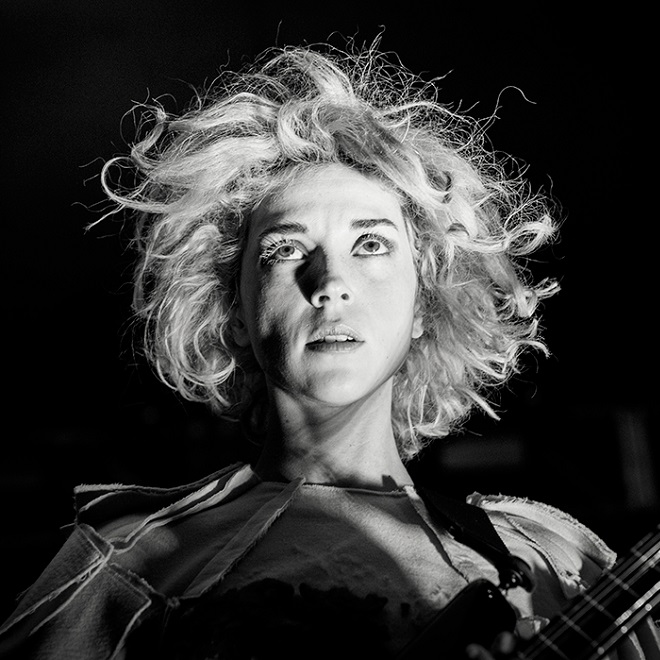 some professional reviews
2018 Positive Feedback Brutus Award just received. "What amazing clarity! What tonal balance and impressive neutrality! What well-integrated harmonics, with a transparent presentation that made every album that I listened to for six weeks simply stand revealed for what it was! Frankly, I fell in love with what the ZYX UOX was doing, with nary a quibble or objection in hearing. This cartridge floated neutrality in all of its glory, without making it obnoxious…not a hint of the analytical, no glare, no midrange hump, no gush or lush…just analogical greatness.....It's definitely in the front rank of my top-o'-the-heap phono cartridges. If you can afford the scratch, this is one that you should snatch!." -- David W. Robinson
https://parttimeaudiophile.com/2018/08/25/zyx-universe-optimum/
a few excerpts from from Richard Mak's   Part Time Audiophile review
he is using a lower output special version..
The UNIverse line of cartridge has certainly come a long way since the early days of the UNIverse I, which I find somewhat lacking in midrange body and warmth, but each UNIverse model has successively improved over the previous, with the Premium having the best qualities in the entire Universe lineup. But when the Optimum is combined with the CH P1 current input, the mid-range magic has definitely reached a new peak. As I play record after record from Johnny Cash's song "Hurt" (
American IV: The Man Comes Around
), to Joan Baez's rendering of Bob Dylan's "It's All Over Now Baby Blue" (
Farwell Angelina, Cisco VSD-79200
), to Emmylou Harris and Don Williams' rendering of Townes Van Zandt's "If I Needed You" (
Cimarron, Warner Bros Records
 BSK-3603), to Of Monster & Men's "Organ" (
Beneath The Skin, Republic Records
472742-5), to Giuseppe di Stefano's rendering of Puccini's "Nessun Dorma in Turnadot" (
Operatic Recital, DECCA
 SXL2111), the midrange richness of the Optimum is capable of delivering wave after wave of human emotions rivaling that of the Kondo IOM. The Kondo IOM has long been my cartridge of choice when it comes to conveying human emotions, very few can rival the IOM save perhaps a couple of the stone body Koetsus, but the Koetsus has their own limitations with frequency extensions. Never have I ever imagined that the day will come where I could compare a UNIverse with a Kondo IOM, yet this is exactly what the ZYX UNIverse Optimum is capable of doing. The Kondo and the Optimum differ only in shades and colors, with the Kondo being more voluptuous and laid back, and the Optimum more forward but with greater sense of realism. ..
I wish to close this review with two warnings for potential buyers of the ZYX UNIverse Optimum 1Ω Special Edition. First, you must have a phono stage with a high enough gain to handle super low output cartridge (such as the CH current input Phono stage), otherwise stick with the higher output regular 4Ω version of the Optimum. Secondly, be prepared to spend $17,000 dollars, otherwise it would be best not to listen to the ZYX UNIverse Optimum unless if you want to suffer from "Audiophile Post-Traumatic Stress Disorder". The Optimum has definitely rocked the boat of my arsenal of top cartridges.
Has it demoted any of the aforementioned top cartridges in my possession, prompting me to sell off any of them? No it has not, because like fine wine, each of them has earned their rightful place with the proper food pairings and atmospheres, depending on the music I am playing, I'd know exactly which cartridge to choose. Has the ZYX UNIverse Optimum 1Ω Special Limited Edition established itself as the new reference low output cartridge at the Mak's residence? The answer to this question is an affirmative Yes. It is now the new reference standard for me, by which all future cartridges will be judged against.