YouTube unlistenable
---
I've got some tubes from my friend to share and started listening...
During performance some pop-up commercial comes together and blends with music. You should quick hit the button skip ad whatta bummer. I really got disappointed when one of my favorite La Catedral got interrupted.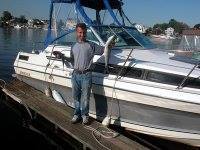 He's not the only one. Look at this...

06-12-12: Syot
HI
I HAVE READ ALL U POST HERE, forum.audiogon

AND TO LET U KNOW, CAUSE OF U [ AND ALSO MY BUDGET ], I NOW HAVE CLARITY MR CAP IN MY XO, BI-CAP WITH MUNDORF S/G/O IN TWEETER SECTION. THANK YOU SO MUCH , I'M SO HAPPY AT THIS MOMENT.
I CURIOUS WANT TO KNOW HOW WONDERFUL SOUND OF YOUR SYSTEM WITH FULL OF DUELUND XO PARTS.
PLEASE LET ME KNOW IF U HAVE VIDEO OF YOUR SYSTEM'S SOUND UPLOADED IN YOUTUBE.
REGARDS / YOT
Syot (Answers | This Thread)
I don't see anywhere in my post that YouTube is my reference source, but sometimes want to see occasional performances of musicians. Some of the tubes are on HD format with at least MP320 format, but that doesn't realy matter. The point is I used to browse tubes with no interruptions of some dummy commercials on the right or left side of the page. "Congratulations You Won!" while listening to performance. It's damn wrong for the site to be compromised by hackers.
Marakanetz,
I use Firefox and Adblock Plus with the default settings. I searched Youtube for the piece you were referring to and played the first one that came up (
http://www.youtube.com/watch?v=8YcrGUkdD1I
). I didn't get any commercial popups but Adblock indicated that it blocked one item on the page.
Good music BTW. I was not familiar with this piece.
Dick
Appreciate thanks, Marakanetz.
I believed people who had quite good 2.1 [sat+sub] computer loudspeakers can hear the different of HD format which recorded from modern device, and uploaded to youtube.

the example is one of my videos that I can hear the voice as I've mentioned.
please don't hesitate to try to test yourself and your hi-fi system, thank you.
http://www.youtube.com/watch?v=QE9UVY90pmI

Marakanetz,
The performance IS stunning. I watched in amazement. Apparently like you, I feel that musical performances are enjoyable on many levels not all of which require high-resolution playback. I think this is the primary reason that many musicians don't have expensive playback systems and don't seem to care - they are listening to music differently that we do (and it speaks to them differently). Don't get me wrong, I wouldn't trade in my system but I'm not going to dis a good performance because it's not hi-res.

Thanks for the lead on Ana, I'll *check* her out!

Dick