Your single favorite component
---
Of all the pieces of your system you now own or have owned in the past, is there any one piece you could say is your absolute favorite piece of equipment? 

I don't know if I have an answer to my own question - I enjoy various pieces of equipment for different reasons. A turntable I've owned for 18 years, a 40 year old tuner, an amp I built myself, all in some way are pretty special to me. And so on!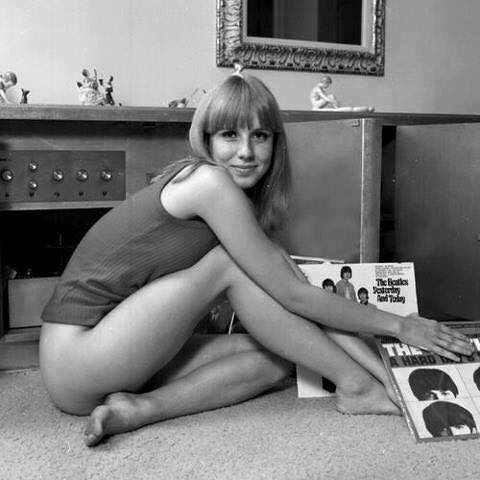 An Atma-Sphere UV-1 tube pre. But not just any UV-1...this was the original prototype. It is hand wired point to point and signed by Ralph Karsten and marked as serial #1. Besides the great sound, the uniqueness really appeals to me.  Truly a one-of-a-kind.    Not to mention it's a tube rollers dream.  Lots of vintage 6sn7s at reasonable prices. 
Ok, this will seem strange. I love my entire system which I researched and purchased mostly here on the 'gon. My favorite piece however is my new equipment rack. I purchased the rough sawn hard Maple from an Amish sawmill and then a friend of mine who does high end woodwork allowed me to help him build it in his shop. He showed me how to perform tasks using various tools and throughout the Winter we completed the four shelf 48" wide, 20" deep rack. Each piece was rough sanded by machine and then I hand sanded them prior to finish. You can't help but love a component that you helped to create. It looks awesome! 

It is a 1950's Valvo Cca 6922 Pinched Waist I acquired a couple of years ago.  It is in a (now antique) Audio Research LS2B MKII remote preamp.  Has long ago been a tube roller (roll em in and roll em out) to get to Grey Plate Cca 6922 Siemens & Halske  as the dream of the crop for this pre....   so far removed from that OE Chinese drek....  but this again moved performance to a whole other level.  Just add a finned tube cooler modded with a drain wire to ground to kill some additional RF and there you go.

and on second thought I have lots of favorite components. I really like my modded Acoustat 1100 speakers and the two Sumo Andromeda IIA's that drive them bi-wired on custom cable.  Not to miss the crowd is a Radio X modified Sansui tuner and Magnum Dynalab Signal Sleuth and half mast whip.  Sony SACD which is killa on red book rounds out the list... 

I have had many an excellent component and/or speakers over the years but I would have to say the Platinum Power PP-1 high current balanced power conditioners I use in both the main rig and the HT are indispensable in providing ultra clean/solid balanced power and without clean power, every component that utilizes AC power is handicapped IME.
No.1 would be my DIY speakers which are similar to Western Electric 753 monitors from the 1940s but use an Altec compression driver on the 32A horn.  Details are on my system page.

No.2 would be my Emotive Audio Vita power amps.  I have had them for over 5 years and they are still my favorite amplifiers even for high-efficiency speakers that don't need their power.
#1. my TT, specifically...
- the audiomods arm, performs and looks great
- the Soundsmith upgraded (Denon) 103 cartridge - a superb upgrade

#2. my Simaudio Moon phono stage

#3. my Gershman Acoustics Sonogram speakers

#4. my cables.

Lastly my Naim 5i integrated amp and Schiit Bifrost  DAC

All together, superb synergy!!!

Happy listening :-)