Your 12" Extended Mix Favorites?
---
I discovered Hi-Bias Records in Canada has been issuing old treasures that were previously released as 12" Vinyl.

Right now I am listening to the most awesome extended mix of Sister Sledge "We are family" 8:22 on Hi-Bias "Old School Nation 2" compilation. I am delighted because I thought this 80's glorious extended mix sound had been lost forever - the folks at Hi-Bias have resurrected some great sounds!

I am looking to add to my collection.

What are your favorite awesome sounding 12" extended mixes?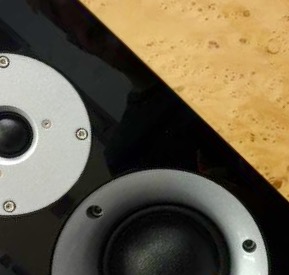 Wireless200,

The 8:02 extended version of The Perfect Kiss is awesome - including the sound of backing vocals from frogs.....I suspect those frogs also appeared in Wham "Club Tropicana" roughly around the same era...

Here is another treasure with that classic early synth sound .... Saturdays in Silesia - Rational Youth an absolutely awesome extended mix (7:16). The sound of drum fills is just stunning. (This can be found on "Classic Alternative s Vol 4.".

..but I see some others posts that I need to look up from Macdad and Xietchen. (I have those tracks as singles only...now off to find the Extended Version).
Björk - Enjoy, Army of Me (w/ Skunk Ananasie
Brand New Heavies - Never Stop
Cheryl Lynn - Got To Be Real
Clash - This Is Radio Clash
Cocteau Twins - Heaven Or Las Vegas
Crystal Waters - Gypsy Woman (Red Bone)
D.N.A./Susan Vega - Tom's Diner
Duran Duran - The Reflex
Grand Master Flash & the Furious Five - The Party Mix
Heaven 17 -- Let Me Go (With This Ring)
Janet Jackson - The 1814 Megamix
Julee Cruise - Rockin' Back Inside My Arms
Living Colour - Love Rears Its Ugly Head (Hip Hop Mix)
Public Enemy - Nighttrain (Get Up Get Involved Throwdown Mix)
Robert Palmer - Tell Me I'm Not Dreaming
Sade - Paradise (Ronin Remix)
Swing Out Sister - Twilight World (Outer Limits Mix)
Tears For Fears - Broken/Head Over Heels
U2 - Lemon (Jeep Mix)
I may be pushing people's limits on these, but:

***Stephen 'Tin-Tin' Duffy - Kiss Me *** (just buy it!)
***Isaac Hayes - Don't Let Go***
***Yaz - Don't Go***
***Yaz - Situation***
***Seal - Love's Divine (Deepsky Club Remix)***(new, but audiophile quality sound)
Shalamar - Uptown Festival (just fun!)
Depeche Mode - Personal Jesus / Just Can't Get Enough / Enjoy the Silence
Depeche Mode (Future Retro Album)-Shake the Disease (tough song !!!)
Vicious Pink - 8:15 To Nowhere ( I smell the clove cigs!)
Flock of Seagulls - Space Age Lovesong (just get the album)
Gino Vanelli - Black Cars
Frankie Goes To Hollywood - Relax / Rage Hard
Lisa - Jump Shout
Pointer Sisters - Jump
Peaches & Herb - Roller Skatin' Mate (bubble gum at it's best)
Elektric Music - Lifestyle / TV
Madonna - Vogue or Die Another Day (not 80's but a good song)
Right Said Fred - I'm Too Sexy
Carrie Lucas - Dance With You
Echo & the Bunnymen - Lips Like Sugar
M - Pop Muzik
Amee Stewart - Knock On Wood
Flesh For Lulu - I Go Crazy
Bjork - Big Time Sexuality

- Have fun!
Slave to the Rhythm (Hot Blooded Mix) - 8:18 - A Trevor Horn masterpiece
(Compass Point Sessions)
Love Song - Simple Minds 5:04 (Classic Alternatives Vol 4.)
Major Tom (Coming Home) - Peter Schilling - 7:58 (Classic Alternatives Vol
4.)
Meet El Presidente (12" Version) - Duran Duran 7:14 (Strange
Behaviour album)
Sound of the Crowd - Human League 6:30 (Human League Original Remixes)
White Wedding - Billy Idol 8:25 (Vital Idol)
Der Kommissar - After The Fire 5:41 - (Richard Blade's Flashback Faves) and
yes this is the real original of what you heard in the clubs with the acoustic
guitar section towards the end. This version was immensely more popular
than the original original Falco version.

All of the above are excellent sounding.
The Mission UK Remix of Janie Lane (Warrant) singing a cover of Cheap Trick's "I want you to want me" 4:58 is
a really cool dance cover
.
For Bongo fans this
Extended Mix
starts like a Brazilian carnival and then drifts into a groove a la Bernie Edwards (Chic) style.
From the style I am pretty sure this is Jimmy Maelen playing percussion or it
might have been Bongo Bob. Jimmy played on Roxy Music Avalon as well as a
ton of other famous albums. The Funky drumming is Steve Ferrone (AWB). Sadly Jimmy died in 1988 from leukemia. Amazingly, in less than a decade,
Jimmy played on hundreds of albums, including Roxy Music, Peter Gabriel, James Taylor, Alice Cooper, John Lennon, The Jacksons and Talking Heads. If you follow music from that era perhaps you will recognize his magic touch.