You have to be at least 50 years old
---
.
I remember back in 1974 or '75 there was an audio magazine that used to feature the "Installation Of The Month". My college roommate and I used to go to the newsstand to check out the new issue each month. I can't ever recall ever buying the magazine....we couldn't afford it.

I used to drool at the equipment in those installations. Now that I look back on some of the installations that I saw, the way the systems were set up was all bass-ackwards. Back then the people viewing the magazines nor the editors of the magazines didn't know any better. The way the systems were set up in those magazines have no resemblance to the way systems are set up today.

Does anyone remember that magazine?
.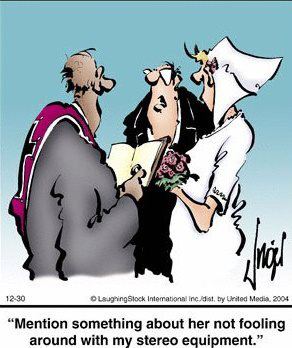 Well, I'm the baby so far on this thread(47). But I'm pretty sure it was Audio Visual. The days, had a JVC receiver driving stacked Advents. Funny thing is as good as it seemed to be, just like the present,I always lusted for a Carver system with Polks which I eventually ended up with but boy those advents could jam!
And yes I had those Advents up on cinderblocks. Also had to go buy a piece of wood and brackets for a tt shelf so the stylus wouldn't jump out of the groove. Remember very clearly playing Supertramp - that song with the birds chirping - my cat went flying to the window to find those birds and I knew my system was something special indeed.
.
Weseixas, I know I'm getting a bit prolific posting here, but every time a question pops into my head.....or if an old memory resurfaces, I post it to see what happens. Amazingly several folk here take the time to respond. You have been one of them, thank you.

The photos of the systems here on Audiogon are much more well thought out aesthetically, much less cluttered looking. Most of the systems back then were receiver based. Most of the speakers sat right on the floor without any thought of any feet whatsoever. It seemed the way the systems were set up did not factor in a seating position for a listener....the system was just installed wherever there was a vacant area in the room. The rooms here on Audiogon seem to revolve around the system...even if it's not a dedicated listening room. As I recall back then,I don't think there was any such thing as a premium cable of any sort. Er, um, ah...remember I'm trying to recall all of this from more than 35 years ago.
.