Would vinyl even be invented today?
---
Records, cartridges and tonearms seem like such an unlikely method to play music--a bit of Rube Goldberg. Would anyone even dream of this today? It's like the typewriter keyboard--the version we have may not be the best, but it stays due to the path dependence effect. If vinyl evolved from some crude wax cylinder to a piece of rock careening off walls of vinyl, hasn't it reached the limits of the approach? Not trying to be critical--just trying to get my head around it.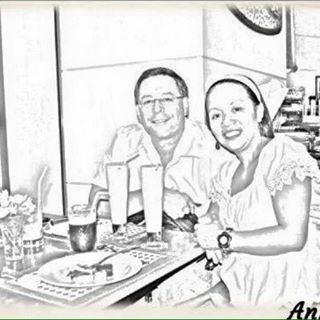 Showing 12 responses by schubert
Zd542, I respect your posts in general but I can think of nothing to say but just look around you in a consumer mad society .
Perhaps why someone will spend 10K more for a Passat if you puy 4 ten buck rings on the front? Or 30 bucks more for a shirt with an alligator on it than same from the same Asian factory.
X 10,000 .
I worry about it because Wall Street speculation in food commodities, just for a start, has put a billion people on the edge of starvation .
There is a word for people who stand in huge lines all night to buy the latest iPhone or version of a war game, not to mention those who camp out for a week to get a cheap TV etc, that word is insane.

You think the American Dream is what you make it, but you are dancing to a tune you never wrote.
I always enjoy you posts Zd542 and I mean no disrespect to you personally.

Our different outlooks come from the most basic premises.
You believe everything you have belongs to you and I believe everything I have belongs to God.
I may be wrong in which case I have lost little.
I may be right, in which case I have gained everything.

IMO waiting in line to waste 500 bucks when others have nothing to eat says all there is to say.
Not that I am a saint, I worry if my excuse that I needed my
1ittle 10K system to listen to the great Christian masterpieces of Bach, Schutz and Monteverdi will fly.