What's your definition of analog smell?
---
I was posting on a different topic when all of the sudden I realized that the matter might be worth topic of it's own.
What do you associate with analog gear smell?  I am quoting myself below...
" The smell of an old tube reel to reel (mix of smells of oil, hot metal, hot tube glass, tape flakes and rubber belts) is the very definition of "smell of analog" to me. I need to get me a tube reel to reel just to smell. "
Can't wait to read your posts!  Happy Saturday night!  Don't know about you guys, but I will be diving a bit later into a simple (or not) pleasure of a little Jack Daniels and a lot of vocals with a single instrument.  I just replaced all cables with Acoustic Zen and music no longer "comes out" of my "Gunned" Magnepans, it "pours out" of them like highest grade extra virgin olive oil.  I don't know how else to describe it  Happy listening!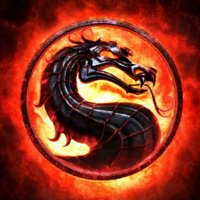 Some great examples of analog smells!  I may also add one (not a definition, but a nice memory) - opening a brand new Maxell chrome cassette tape and smelling it upside down...no other tape smells like Maxell. I have tapes that are 30 years old, and I would still be able to pick them out by smell. Growing up in communist USSR, I was cheated a time or two when trading tapes where someone would place some cheap eastern european tape in Maxell casing.  I learned real quick the trick about the smell of Maxell...could someone please make cologne that smells like Maxell?  You have my $100.  Now, go on to Kickstarter and get to work.

Post removed
My 40y old SS  H-H SCOTT smells analogue when on for a few minutes/hours. I know this smell. Old papers/books/cardboard/ old people furniture and houses... Not great in my office when I get clients coming. I have to explain and it's embarrassing, but I can't resolve to stop using it, just like my 40y old Reel to Reel tape recorder associated to it. The pair is giving the house (or at least my room) a different feeling. I hope they don't think this is not me generating that smell lol!


Primarily the varying musty smells from old record sleeves. Most times it's a warm, satisfying feeling of nostalgia and accomplishment. But infrequently, it's a reminder that I have all this old, heavy, smelly junk in a basement and the sun is shining and what the hell am I doing?
Secondly, it's the smell of old tube amps where the bias is set too high and the tubes are too hot.

noromance
2,151 posts06-23-2019 10:23am
@geoffkait
You said that a year ago!
Well, shut my mouth and call me corn pone! 😛 That's a short time for you. For me it's 3,000 posts ago. 
My fathers old tube Ampex RTR. I use to watch my father with great interest demagnetizing the thing. What a ritual. The Stereo 70 and HH Scott Preamp and Tuner were all mounted in a custom wood cabinet that was oiled. So after about an hour of play time you got the mixture of hot tubes and oiled plywood. Catnip. My father and I use to sing I Pagliacci at the top of our lungs.  Our smell memory is excellent and when I hit a familiar one it generates an instant flash back. I think the smell flashback is stronger than the visual flashback.