What's in your CDP tonight? the minority report
---
I enjoy vinyl and digital (lately, with recent changes, vinyl actually sounds better than digital to me), BUT given what seems an overall preference for analog/vinyl on A'gon, I'm curious what the non-vinyl "1/2" is listening to. I tried to see if this was a previously posted question. Did not seem so.

This evening for me, it's Genesis (definitive edition remaster) "A Trick of the Tail".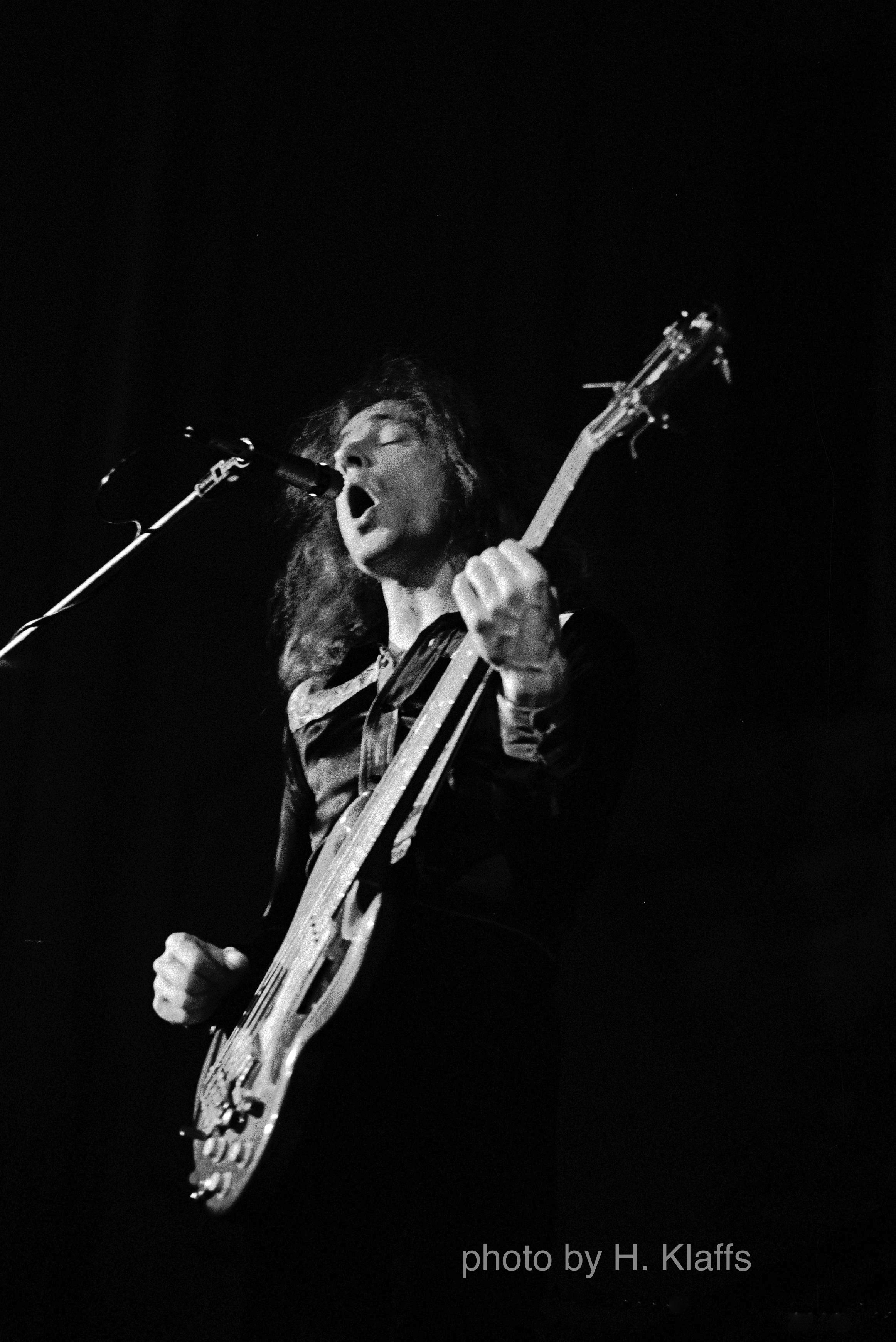 jafant13,241 posts04-07-2021 1:41pmAC/DC
Yeah Angus!!! Sat next to him in 1st and 2nd year music class very Monday morning up the back of the class room at Ashfield Boys High, one real strange dude.
The music teacher, gorgeous 6ft blonde Russian little tiny skimpy white mini skirt, with plastic gogo boots to the knee.
When she wrote on the blackboard, Angus would yell out (in his cockney accent) "higher Miss can't see up the back", naturally the mini skirt would rise way up, many sighs, no need to say any more. (I'm sure she knew what was going on)
Oh and the "A" on the cap and blazer pocket was for Ashfield not Angus as everyone thinks.
https://ibb.co/4ftgyP7
Cheers George
A haphazard bit of catching up and some belated greetings...
@tuzarupa
- welcome. Saw your post (posts?) mentioning Tommy Flanagan. I love his economical and elegant style. Truly a "less is more" player. Underrated compared to his more "flash" contemporaries.
@justmetoo
- welcome. Noted the comment about "classic" jazz in your Coltrane/Blue Train post. Sounds much like my own reaction and persistence with the genre. Thumbs up for Brecker's Tales from the Hudson. I like his first half a dozen recordings where he's group leader including the self-titled, Don't Try This At Home, Now You See It, Two Blocks from the Edge, Time Is Of The Essence.
@jafant
- Yeah...Neil's Zuma. Might well be the favorite album by him.
@artemus_5
- GRAND FUNK RAILROAD. Don't care what the critics thought about 'em or about the current stiffs that won't vote them into the RRHofShame. Maybe that's a badge of honor. Inside Looking Out, Heartbreaker, Mean Mistreater, Closer to Home...50 years old and still sounding good. Okay, so it ain't Lerner and Loewe. (Let's not talk about where they went later on with that string of forgettable radio hits but bills to pay and gotta eat, I guess).
https://www.youtube.com/watch?v=klPsjR6Y53U
@nutty
- as ever, glad to see all you posted.