Wadia 151 PowerDAC or Peachtree Nova for Zu?
---
I am planning a modest 2 channel rig and will likely be going with some used Druid MKIV with the '08 upgrade. Or I might wait for the new Soul speaker that is rumored to be appearing in 2010 sometime.

I know that Zu uses the Peachtree Nova in some of their demos and shows. And I am sure it sounds awesome. I am curious if anyone has even seen the Wadia 151 PowerDAC mini yet, let alone heard one.

I am also curious to know how well it pairs with Zu speakers. It seems the standard practice is to pair them with low powered tube amps. And having heard them with tubes, I know why. :) Just wondering how well they would mate with the Wadia piece. Its a tiny little amp/DAC, and would make a good foundation for a 170 iTransport and possibly a SONOS ZP90. I will connect my Sony TZ150 laptop via USB initially until I decide I need to make changes.

It might be too early to find reviews of the 151+Zu combo. But if anyone has any insight, post away. :) Thanks!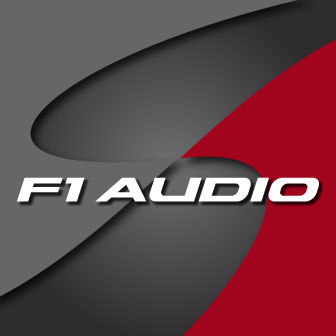 John Schaffer / President of Wadia demonstrated their new 151 at Rocky Mountain Audio Festival last October. Set up with a 170i (or maybe the newer 171i) and a pair of Dynaudio Excite x16's, the sound was quite incredible for such a simple and affordable system. I immediately contacted my local dealer and put one on order. Shipment has been delayed several times, but I was informed two weeks ago by a Wadia employee that shipment is expected before the end of April. I had planned on purchasing a Benchmark DAC to mate up with my 170i, but after hearing the 151 & Dynaudio combination, I decided to hold off. Once I receive and try out a couple of speaker combinations, I'll re-post. I expect it will be worth....the wait.
I had a chance to demo this DAC at the Audio Show in Emeryville. It was driving a pair of sonus faber monitors and it made my jaw dropped. It was sitting next to a Krell amp and it thought that was the amp driving the speakers. After the show, I was informed that this little DAC was powering the speakers...WOW
My 2c on this old tread.

I got a 151 this week. It has made my Zu Omens a bit more bearable.

I found that the Wadia 151 responds to switching power cords, but it does so in a different way than the Krell KAV-300i it displaced. On Krell I found that the BMI Whale Elite provides the best synergy (better than a Purist Proteus Rev A). On Wadia - the lowly Audio Magic XStream is better match than the above. I haven't tried the stock cable yet, I expect it be adequate as well.