Vinyl ratings for audiophiles
---
I'm about to drop a ton if money on vinyl now that I've finally invested in a high end analog set up. I will probably replace a lot of my favorite records, but I don't want to repurchase anything if the vinyl isn't really high quality.

Are there any resources that pull together critic reviews so I can quickly determine if the quality of a particular album is high quality or an I stuck googling everything?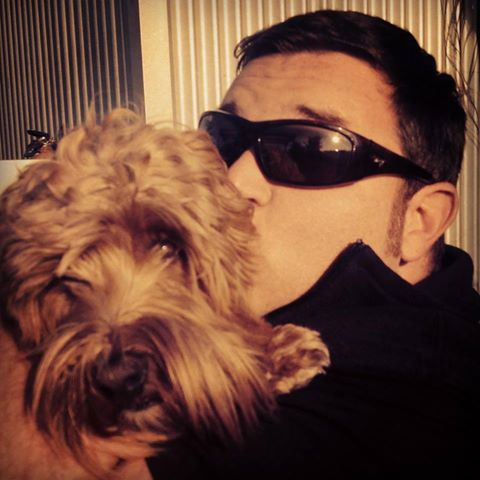 It's not that easy. Some new releases have beautiful vinyl, but just don't sound that great. Part of the fun is to search Ebay for Near-Mint copies of stuff you are looking for and you might have to pick up a couple of copies before finding a gem. I have no idea of what type of music you like, but in the spirit of attempting to help, I think the MoFi release of James Taylor "JT" is very good and I also recommend the Decca reissues of the Mozart Clarinet concerto and the Trout Quintet. Good Luck
I wouldn't throw away those old albums just yet. My experience, with wide access to multiple pressings of the same record, is that the correct early pressing often has a vivid presentation that is lost in later audiophile remasters. Yes, a new piece of vinyl can have quiet surfaces (not always), may be more readily available than an older pressing and often has lots of 'detail,' but in many cases, the sonics are just 'flat' and lifeless compared to the right early pressing. I know I'm speaking in general terms, and there are exceptions- some of the new MoFi records can be very good. But, if you are willlng to do the research (much of which can be gleaned online, from sources like Steve Hoffman's site for pop and hard rock), you will be able to identify older records that sound pretty remarkable. The trick is then to find pristine copies. There are also 'work-arounds' to the most notable pressings- ones which use the same metal parts but aren't as costly as the first pressings or uber collectible ones. For jazz, some of the real collectible stuff is now priced at crazy levels and you can do fine with reissues from music matters and analogue productions. Just to sum up, my point is not to assume that a new reissue or remaster will sound better than the old record; in my experience the opposite has proven true.
As reissues can run $20-45 plus depending on lp...I don't see a lot of worth repurchasing something unless its a quantum leap in performance...now granted...I listen to mainly late 70s early 80s rock...era right before digital...and the pinnacle of 24 track analogue recording...Eagles, Fleetwood Mac, Ac/dc, Queen, Dire Straits, Rush, Van Halen, etc all made records during this heyday which stand the test of time...also master tapes...if even available...tend to degrade 35 years later.
Phase- In some ways, the more primitive the recording equipment the better the sound: the material just leaps out of the grooves without a hint of stridency. Some examples: the very first pressings of Alice Cooper's Love it to Death on the pink Straight label have an immediacy that is lost on even the earliest Warner green label pressings that are maybe 6 months later.
The first pressings of Neil Young's Harvest, with the textured cover- has an intimacy that is lost on all the remasters I have heard, although the Chris Bellman recut is very good and has quieter surfaces.
All of those wonderful UK Vertigos- I came to that party a little late, and yes they are now pricey, but the self-titled May Blitz album is a deadly combination of biting psychedelic guitars that have harmonic overtones and the overall record has enormous punch.
Early pressings of Three Dog Night's album with the song 'One' (if you can find a pressing that doesn't have the hype sticker, all the better). Crazy good sound on a record that probably costs 15 bucks for a M- copy on E-bay.
The 'RL' cut of LZII is no secret and fetches big money, but it has a freight train delivery on many tracks.
Janis Ian's Between the Lines- standard issue Columbia pressing -a 15 or 20 dollar record, used, sounds much more vivid than the Boxstar reissue.
Early (Shelter) pressings of the Phoebe Snow record are also fantastic sounding.
The Green label pressings of several early Van Morrison records- extremely good, not terribly pricey.
With the exception of the 'RL' Zep and the Vertigos, none of these are big money. I could go on, but most of these are pretty thoroughly discussed elsewhere on the web. (However, nobody was onto that pink label pressing of the Alice Cooper record as far as I could tell- I bought my first copy largely because I wanted an early pressing and didn't appreciate how much better it was than the Green Label copies until I started to compare them- so now, I have about a dozen copies, all early, including a WLP of the pink Straight label pressing).
I don't necessarily buy 'by label' but I've now managed to fill in a lot of my early hard rock/pysch records with early UK Harvest, Island pink label and more Vertigos than I'd care to admit. All of these were pressed in the late 60's and early 70's.
FWIW, out of the many pressings of Dark Side that I have, the best to my ears is UK A3/B3.
And I sold a UHQR of Tea for the Tillerman that I bought new, back in the day, after buying an old Island pink that simply sounded more like real music.
I can tell you the recent MOFI recording of KIKO by Los Lobos is killer.
The New Beck Morning Phase is also Killer.
The recent re mix of both Benefit and Aqualung by Jethro Tull will not disappoint either.
The recent 45 RPM Dave Brubeck / Take Five and Cannonball Adderley/ Somethin' Else are fantastic both sonically and musically..
A nice tool to have in your quest for the holy grails of vinyl releases, and their versions can be found at
Discogs
Find the first pressing (version 1) from the many that are possibly listed (there are 306 versions for Led Zeppelin "Untitled" a.k.a IV).
Note the data in the dead wax - on all sides - that's either scratched or stamped or both (also refered to as the Matrix / Runout) as well as other identifiers: Label code; catalog number etc. The more info the better to accuratly identify what you want and are buying.
Find it. Play it!
Agree with other folks that Reissues are not the best representation of music that was recorded aeons ago. If you can find an orig (it takes time and effort) this IMO is the sweetest reward.
Love discogs. They're pretty accurate overall, and it's kinda cool reading all of that stuff in the dead wax I could care less about years ago. It certainly is a treat to find that nice clean original (especially a promo copy! nice!) and then playing it...there's just no way a reissue can touch it. The master tape was fresh at that time and many other contributing factors which make it so crucial to get an original. But I digress, some originals can be pretty bad, and a reissue done the right way can be very good indeed.