This is a brilliant interview of Keith
---
I really enjoyed this. Keith says other artists try hard to fill ever corner of a blank canvas but to Keith, less is more.
https://youtu.be/ceWWMfhAvD4
and there is only one legendary Keith in rock. The other, a drummer died years ago.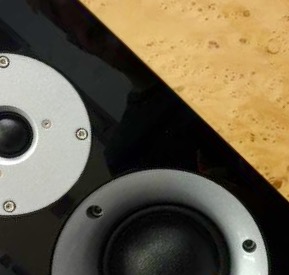 His philosophy is clear. Great art is not something you create in a vacuum nor can you ever claim art as your own. You learn from your idols or "cats" and then learn who are the cats that these cats learned from and so on. Back to Robert Johnson in Keith's case.

Then you take your ideas to your artistic buddies (the band) who bring their own influences and ideas and you all let the creativity flow. Something smart or a clever idea always goes into the start of the process but what can come out is absolutely magical and transcendent.

And That folks is the magic of Rock - a very different artistic process from Classical composition. Imagine throwing an entire philharmonic together and just jamming!!!



That was indeed a great clip.
Worth the price of admission was the passage on Jimmy Reed, as the first tune I learned on guitar was JR hisself.
To hear Keith praise him makes me proud to admit I have more than one JR box set.
If you're interested, get a copy of Jimmy Reed - "Mr.Luck: the VeeJay Singles" and the quality of remastering will let you enjoy how great he was.
Long Live Keith!
All right, since you guys brought up Ry Cooder, I'll repeat this story Ry told in a Rolling Stone Magazine interview:
After the death of Brian Jones, The Stones auditioned a number of guitarists to take his place in the band, including the great Welshman Dave Edmunds (who does Chuck Berry better than Chuck, and far better than Keith.). For whatever reason, they put off hiring someone. They gave Ry a call, telling him they would like him to come to England and do some recording with them, as a session player. They flew him over, and put him up in a hotel.
Ry showed up at the studio on the first day of recording, and found all the members there save for Keith Richards, whom they said would be in later. They rolled the tapes as Ry played guitar on the material they were working on, hour after hour. Keith never showed. A second day of recording followed, then a third, still no Keith. Ry thought something was fishy, so one day came to the studio unscheduled. There he found Keith, listening to the recordings of Ry playing, learning all the guitar parts Ry had come up with for the songs that ended up on the Let It Bleed album.
Make of that what you will. As for me, that was the end of any respect I had for Keith and The Stones.
So @pops, you think Ry is lying?!
Watch the video again. Notice how when Ry's name comes up, Richards quickly (and slyly) changes the subject?
On a related matter, here's something I find interesting: Whenever I have worked with a guitarist and/or singer for whom The Stones have been very influential (two of them being Johnny Kaplan and Rick Shea), I have been asked to place the 2/4 backbeat waaay at the back of the pocket, the way Charlie Watts does. Session great Jim Keltner says he considers The Stones not Mick & Keith's band, but Charlie's.
Keith's go to drummer is Steve Jordan (he is mentioned in the video), who is also a good producer. There is an interview in Modern Drummer Magazine in which Steve talks about some of the greats he has interviewed, including a particular favorite of his, The Band's Levon Helm. Good reading. 
Lol. Nobody realizes it and nobody will acknowledge it but the drummer and bass player are almost always the two most important players in every rock band.
Charlie Watts and Bill Wyman feel is indeed the key to the Rolling Stones. I think Charlie mostly lets Bill stay ahead of him. It creates a cool laid back weighty sound.
Contrast to the Police where Stewart is ahead of Sting creating a feel of strife and urgency. Another band where the rhythm section defined their sound.
Contrast two Rush drummers and how it changes the feel of a song. One sounds like Led Zeppelin while the other doesn't at all.
https://youtu.be/SZYr_J9H54I
https://youtu.be/_-4YOOMqKgk
Peart can delay the pocket when he really concentrates and puts his mind to it like in the chorus or intro but he always slips back to playing on the beat. It changes the feel of everything including the guitar solo.
No surprise Keith likes to work with Steve Jordan - possibly the greatest Blues feel drummer on the planet.