The best State or region for Audiophile
---
I will say "Washington State", especially Northwest of Washington State.
1. The home electricity cost is low so you can play A class power amplifier with less cost.
https://www.electricchoice.com/blog/state-profiles-highestlowest-electric-rates/
2, It is not very hot during summer on West side of Washington State.
Even with occasional hot temperature during daytime, it cool down to around 50 degree during evening.
Thus you can play music without noise of air conditioner.
3. There are some high end shop around Seattle area.
With this respect, I prefer New York or Los Angeles area to Seattle.
It is not that bad around Seattle.
4. The cost to maintain spacious listening room is relatively low.
Since it is not that cold during winter or not too hot during summer on West side of Washington State, it cost less to keep spacious listening room at comfortable temperature.
Property tax is also reasonable unless you live close to downtown of Seattle.
5. No state Tax
It is good for retired people.
On the other hand, gas price is pretty high in Washington State.
Thus you tend to spend more time at home rather than driving outside.
Haha!
I welcome your input on this topic,   ladies  and gentlemen.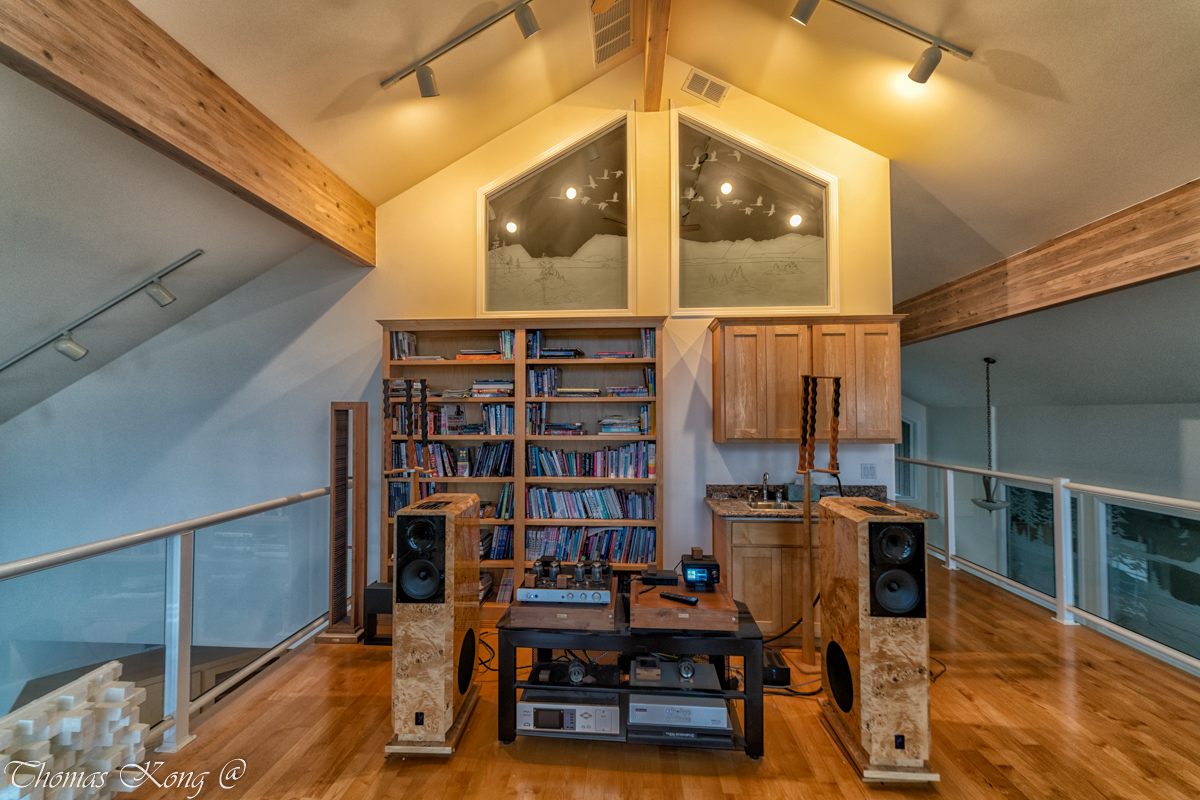 There was a time when you could drive to Seattle, park your car on Rooseveldt, and visit SpeakerLab, Hawthorne, Magnolia and Definitive all within about a one minute walk of each other. They covered the whole range from DIY to niche/boutique/budget (new and used) high end to mainstream audio/video to flashy statement high end. Now SpeakerLab is empty, Magnolia is CityMD, Hawthorne downgraded to more used/budget and Definitive is so whack I heard my first over a million system there- $1.3M I think it was- that sounded like crap. So in this area anyway the great middle is gone leaving us with budget buyers and Goolag and Microsoft millionaires throwing fiat at Definitive.

It all seems quite dismal until I walk into Easy Street Records and find it very busy with more than half the space devoted to records, new and used, young people listening with headphones on the turntables they have set up, boxes of entry level tables stacked by the cash register. 

Therefore, logically, you get more audiophiles legalizing pot than daiquiris.
No sales OR state income tax in Vermont, not sure that is enough to make me want to live there though..... lol.

Stuck in Florida for now where at least we do not have state income tax and cost of living is fair imho.

Even with the ac blasting away, my music room is just open doors to the main house so no actual ac unit making noise in here.

And it opens directly to my pool so there is that too......