The Audiophile's Wife
---
My wife has put up with my a-phile ways for years and has decided to write a blog about it. Thought you (or more likely your spouse) might get a kick out of it.

http://theaudiophileswife.blogspot.com/

Even though she writes with a bit of an edge, she's really a good sport and very supportive of my "hobby".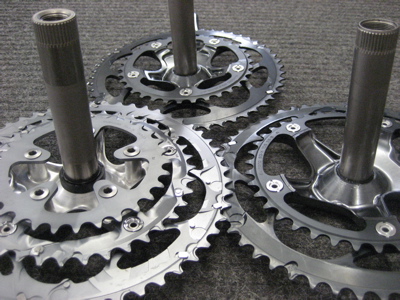 Very nice.

My own wife is not the least audiophile.

The bummer being that I can spend all day rolling tubes and perhaps barely noticing any difference whatsoever... and then my wife comes home...after I put all of the boxes (evidence) away, and she notices immediately that the system sounds "more woody' tonight.

I buy it. She hears it, but couldn't really care less.
Very enjoyable reading. Your wife articulates what many wives must be experiencing. I had a pair of speakers in the late 80s and 90s that my wife loved. Couldn't care how they sounded, she loved how they looked. It has been 10 years now since I sold them but she still mentions now and then her disappointment at their replacements.
Hi Grannyring.

The blog is excellent. The "It's Not That Heavy" blog post got me thinking about why I'll always try to get a piece of equipment that I can carry myself so I don't have to ask for help.

For "The Other Woman" blog post I thought she was going to say it was Diana Krall and not Alison Krauss.

Very good stuff and I hope she keeps writing but then that means you'd have to be giving her more subject matter.
My wife tells me she has all kinds of fuel to fan her creative
writings. This week for instance I am playing with some open baffle, highly efficient speakers. I will drive several hours to pick them up in their 150 pound crates. They are pretty ugly by her standards and are sure to be great fuel! That's just this week! Oh, forgot the fact that I sold my amp for another this week and had her listen to the new amp yesterday!

No worries, she has lots of material
I'll say it again, Grannyring: you are a lucky guy. Your wife is not only a talented writer, she is very witty and funny. If she were single, and I were single, well.... Sorry man, I'm sure you understand. BTW, my wife loves the blog; she wants to know if your wife will consider a request for subject matter.

BTW Chadnliz, I don't get how you could have possibly thought she was a guy. Maybe you should drop it? It's ruining my fantasy ;-)