spirit of 76....by spirit
---
Only in the mid 70s could one go five years after having a moderate successful lp...reconvene with half the original lineup...and then proceded to make a dbl with little to no commercial impact...that being said...if you are a fan of mellow, hippy/trilogy stoner acoustic...its a fun ride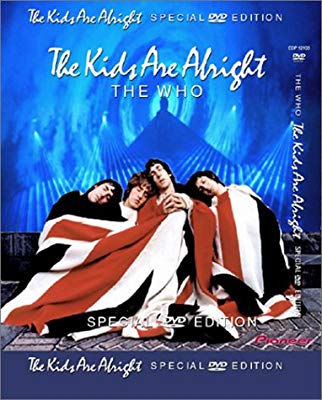 Randy California is one of the great characters in RnR history. He had an original vision as a songwriter and was a great, really underrated guitar player. (Purportedly Jimi was a big fan of his when Randy was still in high school.)

Sadly, but sort of fittingly, he died when he was swept out to sea and (I understand) just disappeared. (I'm not sure if that part's apochryphal, but - if true - it is a fitting end to his story.)
I once had the Spirit of 76 album, and it was pretty good. I have to say, though, that "Twelve Dreams of Dr. Sardonicus" was better.

Let us assume, just for shakes and shivers, that you have ingested Lysergic Acid. Wait for about an hour and a quarter, and then spin Dr. Sardonicus:

Some hippy songwriter sings about having the world at your fingertips and then starts crying out about a demonic bride who eats away from inside. Then a song about death and renewal defines nature's way. An animal zoo passes before you and love flows in chunky waves like a mad sea. A plea for freedom falls before Mr. Skin, who leers from every television in the world. A psychedelic trip into space follows and morphs into a deranged love song. Then urbanity raises its ugly head with street noise and pollution. A pleading ode to innocence cuts through the distortion and morning threatens with a loud horn section. The last song is a dirge about the loneliness of the soldiers in Viet Nam.

How do you say goodbye to 1970?
Jimi Hendrix gave Randy Wolf his name Randy "California" ( he was from CA) when they played together (another Randy was in the band - Randy Texas - he was from Texas). Randy C.s parents would not let him tour with Jimi (he was too young to be exposed to the sins of RnR). The drummer of Spirit - Ed Cassidy, is Randy Cs. stepfather. At 80+ Ed still plays religously. BTW, Randy C died in HI while saving his son from a riptide. In 1978 I met the band and they stayed with me one night after a gig because the booking agent failed to line them up a hotel stay. They had played at the Grainery in Granite City, IL.
Randy got his nick name from Hendrix,they were in The Blue Flames band before forming The Experience.
Mr.Skin,the drummer of the band used to work at a gas station in the middle of Topanga Canyon in California,we used to get gas there on our way to the beach. I was in jr. high when I Got A Line On You came out.
A year ago I found at a thrift store the first three albums on Vinyl on Ode records making these original pressings since Columbia bought the catalog from them and then released them on their label. The covers were thrashed but the Vinyl was mint. Great score.