Speakers for Luxman NeoClassico II System
---
I've ordered the new Luxman NeoClassico II SQ-N150 amplifier and D-N150 CD player, as well as the new PD-151 turntable.  I'm going to be using this system in a small study (room) that measures 12'x15'x8'.  I'll be using all Luxman cables and the new Hana M Series cartridge.  I'll also be connecting a new iMac to the USB input of the DAC section of the D-N150.

Does anyone own/use or have experience with the Luxman NeoClassico II system?  I'm open to speaker recommendations.  I would prefer floor-standing speakers, but I'll consider a bookshelf design.  I don't listen very loud.  I'm considering the new Klipsch Heresy III, but would like your suggestions.

Thanks for reading and sharing your ideas!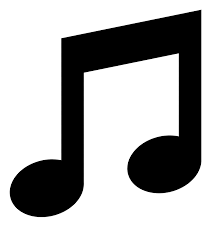 @dkgreig 

Yes, Sir....I just received a pair of Forte III speakers last week and have been listening to the system all weekend.  Soooo nice....

What sources and cables are you using?  I've been using the matching CD player with the USB (Mac) and Optical (AirPort Express) DAC.  All the cable is Luxman, but I'm trying some other options, just to play.

I have the turntable, but I'm waiting for a cartridge.  Just enjoying digital sources for now.

The Forte III is awesome, with lots of dynamics and weight.  The Luxman SQ-N150 smooths out the Forte III and gives it a warmer character.  I am still going to try some different speaker designs, but the Forte has been one of my favorite speakers since the mid-80s, when it was introduced.  Mr. Klipsch's and Mr. Gillum's work has held up well with this design.  It's good to have the Forte back in my life.  Highly recommended!

Thanks for the reply and keep me updated!
I've tried a variety of speaker cables with my Forte III's and honestly they all sound good. I've used the following speaker cables:
Verastarr Grand Illusion Bi-wired
Cerious Technologies Graphene
Cerious Technologies Matrix
HiDiamond 8
Cardas Clear Cygnus
Duelund tinned-copper in cotton oil-impregnated Bi-wired
I've been enjoying the Luxman system, but it's one of four systems, and I just don't listen to it as much as the others.  I really want to play with tubes more and enjoyed the Decware Zen that I had (sold it to a friend).

Do any of you tube rollers have some recommendations as to what I should try next?  The Decware and Luxman models are the only tube amps I've lived with.  I need help with diving deeper into the tube world.

Thanks!