Schiit Mani or Cambridge duo or Mofi ultraphono for a phono stage.
---
I would like to hear from members who actually own either one or more of these, regarding their sound quality.  I mostly listen to uptempo smooth jazz and like very fast and very tight bass (not boomy though).

I also cannot decide between a Goldring 2500 and a Nagaoka MP500 I am about to buy for a Linn Sondek with Audiomods V arm.  At this stage, I am NOT considering MC cartridges due to the inconvenience of  their styli not being replaceable (altho my choice of phono preamps all have the MC option in case I change my mind in the future).

Which of the above two cartridges and of the 3 preamps are preferable ?

Thanks in advance for any comments.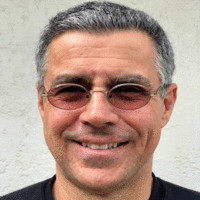 This is a topic close to my heart. Through the years, I have owned the Cambridge 640p, the JoLiDa 6DJ9, MAGI (NOS tubes and handwired PTP, designed and made by Mark Voigt), and my most recent, the Schiit Mani.I have no experience with the MoFi unit, but here's an A/B review between the Schiit and Mofi on YouTube:
https://www.youtube.com/watch?v=O96tQ2Tqa0s
The Cambridge I owned is probably irrelevant because I had it about 12 years ago, the JoLiDa smoked it (and had far better configuration switches and controls). Soundwise, the Voigt units spoiled me with front panel configurability, NOS tube magic, incredible dynamic range, truth of timbre, fully natural recording venue ambiance.
But it was the Schiit Mani that captivated me with its speed, dynamics, organic "feel," bandwidth, totally captivating sonics, and made it easy to forget about the Voigt units. I still remember the Voigts fondly, but some of those NOS tubes died and I couldn't find replacements. At $129 and a 15-day return period, the Schiit Mani is a no-brainer. Mine's staying on my rack right below the turntable and right above my line stage.
As for cartridges, I favor HO MM with the Mani, but HOMC sounds and works well, if your line stage has enough gain for your taste.
I'm a pretty big fan of AudioTechnica MM carts. They are linear and musical, and they have a new line, the
AT95-VM series
, which has a wide array of state-of-the art snap-in replacement stylii: bonded conical, bonded elliptical, nude elliptical, nude MicroLinear, and nude Shibata.