rushton
---
As I was listening to music this afternoon and evening, I got to thinking about the equipment designers and manufacturers to whom I owe thanks to for my listening pleasure. Here are some of mine. Who are yours?

Designers who have greatly increased my music listen pleasure over the years:

Lloyd Walker - Walker Audio
Jim White - Aesthetix Audio
Ralph Karsten - Atma-Sphere Music Systems
Neil Patel - Avalon Acoustics
Saul Marantz & Sidney Smith - Marantz
Harry Weisfeld - VPI Industries
Bruce Thigpen - Eminent Technology

Thanks to all of you for the work you've accomplished and shared.
,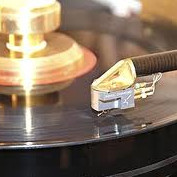 Good thread idea, Rush. In my case:

Saul Marantz, Sid Smith -- Marantz
John Curl, Tom Colangelo, Mark Levinson -- Mark Levinson Audio Systems
Kevin Hayes -- VAC
Lou Hinkley -- Daedalus Audio
Dave Fletcher, Rodney Herman, Bob Becker -- SOTA Industries
Jim Winey -- Magnepan
Hermon Hosmer Scott, Daniel von Recklinghausen -- H. H. Scott
George Pappamarcos, Benji Hara, Randy Runyon -- REL (Radio Engineering Laboratories, no relation to the British subwoofer manufacturer)

Best regards,
-- Al

I owe thanks for my listening pleasure to:

Walter Becker & Donald Fagen-Steely Dan

Paul McCartney, John Lennon, George Harrison, Ringo Starr-The Beatles

Jackson Browne

Don Henley, Joe Walsh, Bernie Leadon, Timothy B. Schmit, et. al-The Eagles

Plus many, many more. Equipment is a means to an end. That end being MUSIC...
Interesting idea Rush. In my case, most of my equipment was designed and built by one-man "companies." These include:

Thom Mackris----Galibier turntables
Tri Mai----Triplanar tonearms
Fred Volz----Emotive Audio Design
Samuel Furon---Ocellia cables

I should also add my son Michael who designed my 46 SE amps as well as came up with the idea behind my speakers which are based on the Western Electric 753.
Steve Deckert - Decware
Dan Wright - Modwright
Frank Dai - Signal Cable
Sean Casey and all the Zu family - Zu Audio
George Wright - Wright Sound
Jim Hagerman - Hagtech
Boris Sasic - Vista Audio
David Hafler - Hafler
Peter Daniels - Audiosector
Albert Von Schweikert - Von Schweikert
Yoshihiro Muramatsu - Almarro
Hisayoshi Nakatsuka - ZYX
Steve Jobs and all the engineers - Apple

I'm sure I've missed some, and I apologize to them. They've all contributed over the years to my music reproduction education and enjoyment.

But like Mofimadness, the real thanks go to the recording artists, and there are way too many to list. Without the music, none of the equipment matters.

We are blessed to have both great artists and great engineers.

David
Great idea to share Rushton:

Kara E. Chaffee - Dehavilland Electric Amplification Co.
A.J. Conti - Basis
Jim Aud - PAD
Bill Conrad - Conrad-Johnson

Have spoken to all, love the equipment and...very important to me - excellent customer service.

Special note to the late Jim Thiel - never met or spoke to him but his speakers have been my audio favorite from the first listen.
It's nice to see that so many of have personal relationships with those who have made possible the equipment we use. While it certainly is true that the equipment is a tool in service to the music, the better the tool, the more I marvel at being able to bring the music into my listening room with some suspension of disbelief and with great enjoyment.