Roku player now streaming HD movies from Netflix
---

Below is an email that I recieved from Roku with their announcement.

--------------------

Your Roku digital video player keeps getting better. Today, I'm excited to tell you two great new benefits of your player. First, you can now watch, in high definition (HD), the hundreds of movies and TV episodes offered in HD instantly by Netflix. Second, an incredible 40,000 movies and TV shows from Amazon Video On Demand will soon be available to choose from on your Roku player.

Things may already look a little different on your Roku home screen. And don't worry -- if they don't now, they will soon. There's nothing you need to do, and there's no need to call us. An automatic, free update will reach your player in the next several days. Just be patient and leave your player plugged in and connected to the Internet. (You'll know you've received the update if, when you press the UP button from the Netflix Instant Queue, you see the purple and white Roku Home screen with icons for Settings, Netflix, and What's New.)

A second update, again free and automatic, requiring no action from you, will arrive in a few weeks. You'll have instant access, from your couch, to over 40,000 commercial-free movies and TV shows for rent or purchase from Amazon Video On Demand. Hits like The Dark Knight, Pineapple Express, Get Smart and others will be available the same day they release on DVD. Rentals range from 99 cents to $3.99 for a 24 hour viewing window and require no monthly subscription fee.

Amazon is just the start. More announcements of new things to watch and enjoy on your Roku player are in the pipeline for 2009.

Happy new year, and thank you again for being a Roku customer.

Tim Twerdahl
Vice President, Roku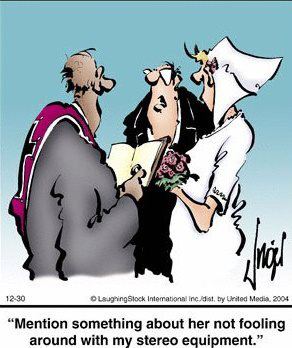 I have an HTPC and I didn't want the ROKU because I run my HTPC through my HT receiver. What's so great about high def if the sound is coming from the little speakers on your flat panel? Does the Roku have HDMI to plug into a recever? Does it offer Lossless audio? I'd be interested in it if it did those things.
We've been using Netflix Instant Watch with a HD TIVO, and it is simply fantastic!!! Plus, no additonal charges, like Unbox, aside from the usual monthly subscription fees. As far as I'm concerned, Tivo is worth it just because of this new feature.

Unfortunately, movies only stream in standard definition and stereo as far as I know, hence Wader1971's comment.

It seems to me streaming a HD signal with sourround sound would be really difficult. If Roku can do it, then Netflix/Tivo will surely follow.
I also use my HTPCs for this, but I wouldn't mind trying out the Roku in the bedroom or bedrooms. Being wireless makes this thing an easy way to try out movie downloads.

The way it looks fellas, it want be long before you get HiDef sound over the net. Verizon and AT&T are both moving in that direction using fiber optics for interactive home entertainment.

The download speeds, if you have the service is fast enough for this now, along with the use of compression software like H.264 .

I stopped using cable TV months ago. Between downloads and OTA digital channels..I'm good!