RFI issues in phono stage-one channel only ??
---
Running BAT VKp10 phono into VK50se pre. The left channel has RFI intermittently. Can get loud enough to interfere with the music, and not just on quiet passages. Sounds like a spanish radio/tv station.

Also, any time the furnace or certain light switches get turned on, I get a pop, rather loud, through the same channel. This does not occur on other sources.

The RFI used to be in both channels, but a new tonearm lead and shorting plugs (for the unused XLR input on phono stage) took care of that.

Could this be a bad tube ? Grounding issues in a cable on one side only? Ideas? Thanks in advance.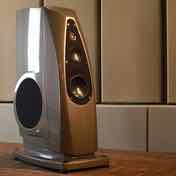 Is the RFI problem channel (its cable, for example) closer to a window? Is one side's cable looped (acts as an antenna)? Try turning the phono or pre 90 degrees... Stuff like that can impact in-city RFI problems. Where I used to live, there was so much RFI coming in the windows, I had to move the system (minus the speakers) downstairs. Nothing else worked (RFI blockers, cable wraps, etc.)