Rate my system and chose the next upgrade
---
Good evening,

I'm looking to get my system to the "next" level.  Before you ask, what is "lacking", I can not pinpoint anything.  Over all, seems to sound "pretty good" to me.  I've been back to vinyl, buying nicer copies and cleaning well with a musichall machine.  Most of my time is spent utilizing a quick CD or SACD and Hi-Rez digital with Audirvana but really enjoy the vinyl experience.  I would utilize more vinyl but usually it's more time consuming.

Why am I upgrading?  I feel I may be missing out on improvement of sound somehow, therefore "upgrading" must be the correct answer right?  Here's my system.  What would you start with to upgrade?  My typical upgrade budgets are about $3k at a time.  I'll list the approximate retail value (new)

Yamaha A-s2000 integrated- $3000?
Yamaha A-s2100 SACD/CD- $3000?
Teac UD-501 DAC with DSD capability - $850
Clear Audio Performance DC Turntable- $3500 with clarify tonearm
Clear Audio Balance Phono stage- $1000
Sound Smith Cart- can't remember which but a $1200 unit
Martin Logan motion 40XT's- $2000/pair
Martin Logan small sub woofer-$500?

Go!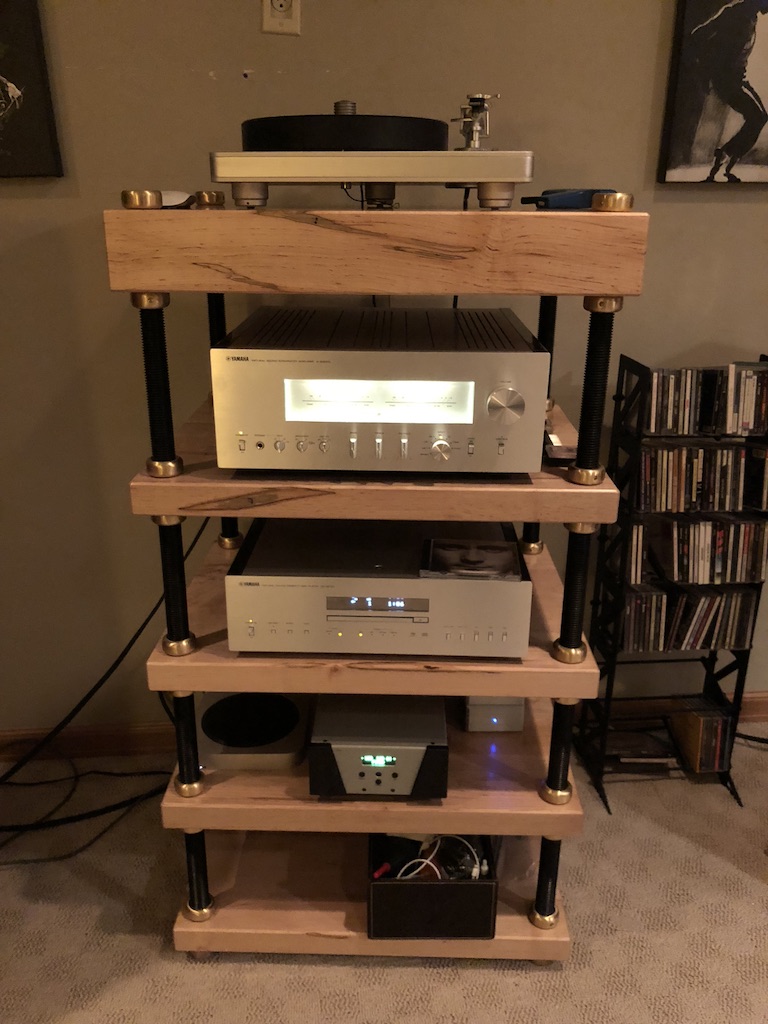 you know I checked out the room correction sight, and i can't see any of that being practical for my living room that I share with my wife!  I've thought about moving my system down to my rec room that is approx 15ftx25ft, but the speakers would be on each side of a 65inch tv and facing a patio door and windows 25ft back.  what to do!
You have some nice gear, but with $12K upstream gear feeding into $2K speakers, I'd look hard at the latter as the weakest link. And I really like the Clearaudio Performance DC table, but that full magnetic-bearing Clarify arm really needs good isolation underneath it -- if not, you might be better off swapping out for a traditional gimbal arm.