Oil Shock Music
---
Oil has been hitting astronomical highs lately and the world is starting to reel in shock. Can any old hands like me remember the last time this happened. Any great songs from that era about the Oil Shock.

Here are two of my favorites

"Rock the Casbah" - The Clash
"There's Only so much Oil in the Ground" - Tower of Power

I guess I'd better dig out my Mad Max movies and contemplate pig farming to fuel my SUV.

Anyone else got some good Oil Shock tracks...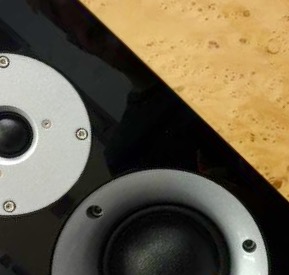 Shadorne, there is actually a youtube video of Stefanie Heizmann performing the same song on stage with Tower of Power
here
.
Shadorne, let me know how you like her CD. I may just go ahead and order it as I know you and I like a lot of the same stuff. Have you ever heard Liquid Soul? They are a funk, jazz, hip-hop type group out of Chicago. If not check out their "Here's the Deal" CD as it is my favorite. Energy personified!!!
Frank,

I'll get Liquid Soul. Thanks for the suggestion.

I have found something unusual - Rebelution "Courage to Grow" - you can download them from iTunes. It is Reggae with a funky groove and modern rock sound. They call it Californian reggae - it has great sound - worth a try.

I'll let you know about Stefanie. It is hard to tell on Youtube but she sure has the funk. Lenny Williams would be proud.
Stefanie Heinzmann Masterplan

Engineers; Marek Pompetzki, Paul NZA

This debut is an eclectic mix/mastering wise - variing from pathetic hyper compressed crap for pop and radio with way to much bass (Only so much oil in the ground) to some passibly good sound such as My man is a Mean Man and Like a Bullet and Don't Call this love and I don't love you now. A typical modern "hot" CD.

=> it looks like they were searching for a sound and experimented but it is mostly amateurish, IMHO

Good sound for "europop" - based on what I saw of Stefanie on youtube live - she was coached to really hold back on these recordings and make herself smooth - think "Swing Out Sister" but not quite that smooth...

What a shame - the fact she is a talent still shines through despite the engineers and session recordings being pretty lame...overall enjoyable and a good recording for your car...