Mcintosh,Meridian,Anthem,Classe surround sound
---
Hi all,

I would like to spend around $5k+ on surround processor.
Which surround processor is the best surrsound/music I use
for the SimAudio Titan amp 5 channels?.

Hope to hear the good/serious recommendations.
But, anyway thank for your guys.
dan.ngo@comcast.net
Thanks,
Dan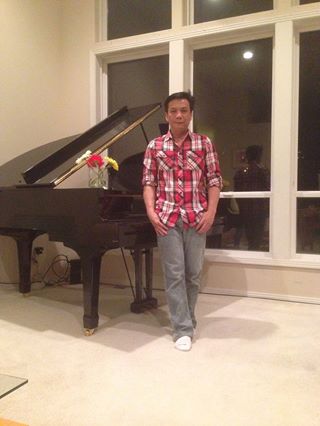 I've owned a Meridian 565 for about seven years and it's just about the only piece of gear that I don't ever contemplate replacing. As the center of a dual purpose system, you'd likely need/want to have a 562 linked in to handle a variety of source components so if you go this route, do some homework. In the interest of full disclosure, my 565 is in a full Meridian digital system dedicated to home theater, as I'm fortunate to have a separate all analog two-channel rig (and room).

That said, I believe I'd be perfectly happy with Meridian on double duty and have used my setup for some occasional, extended music listening sessions. On the "downside" the 565 setup requires a commitment, but once dialed in. . .well, read the first line of my post again. With your budget, you can consider the newer Meridian gear, which uses a PC based setup utility that makes this job much easier!
I have owned A bunch of McIntosh C39,MX130,MX132,MX134 and now the MX135 and if you want good two channel and surround in one I would say the MX134 or 135 are good choices. I see them here on AudioGon for that 4500-5000 price range. The 135 of course is newer so it has more features but the 134 is excellant as well.
I recently heard the MX134 and was impressed, even with its two channel capability. First time ever for that brand.

I have owned or in home demoed several sub-5k Pre/Pros. I ended up owning the Bryston SP1.7. Very strong Surround performance, easy to use, and the best two channel performance I have ever heard from a Pre/Pro.

Having said that, I downgraded the HT and sold the Bryston. I still strongly suggest that anyone who needs a Pre/Pro to serve dual duties, you need try out the Brystons.

Though, so as to properly confuse the matter further. When I rebuild my HT (a little later) I intend to try a Meridian based system. I have heard many good things about Meridians surround performance.
Oops, sorry .
Yes the Meridian 861 is also upgradeable via card lots.
The 861 is a great processor in the same league as the Theta Casablanca.
Have you guys listenend to the Bryston in the same room againts the Theta or the Meridian?
To my ears the Bryston does not play at the same level as the other two, but its price reflects that.
Please remember this is only my opinion, go listen for yourself and have tons of fun.
Good luck.