Like a Rolling Stone - Looking for great live Dylan
---
Hoping a Dylan fan can recommend a great live version of LARS. Just heard Karl Wallinger's version (live) from Arkeology. It's got great energy. He really owns the song. Want to hear the master do it live. Leaning towards Bootleg Series Volume 4. If there's something better, please let me know. Thanks in advance.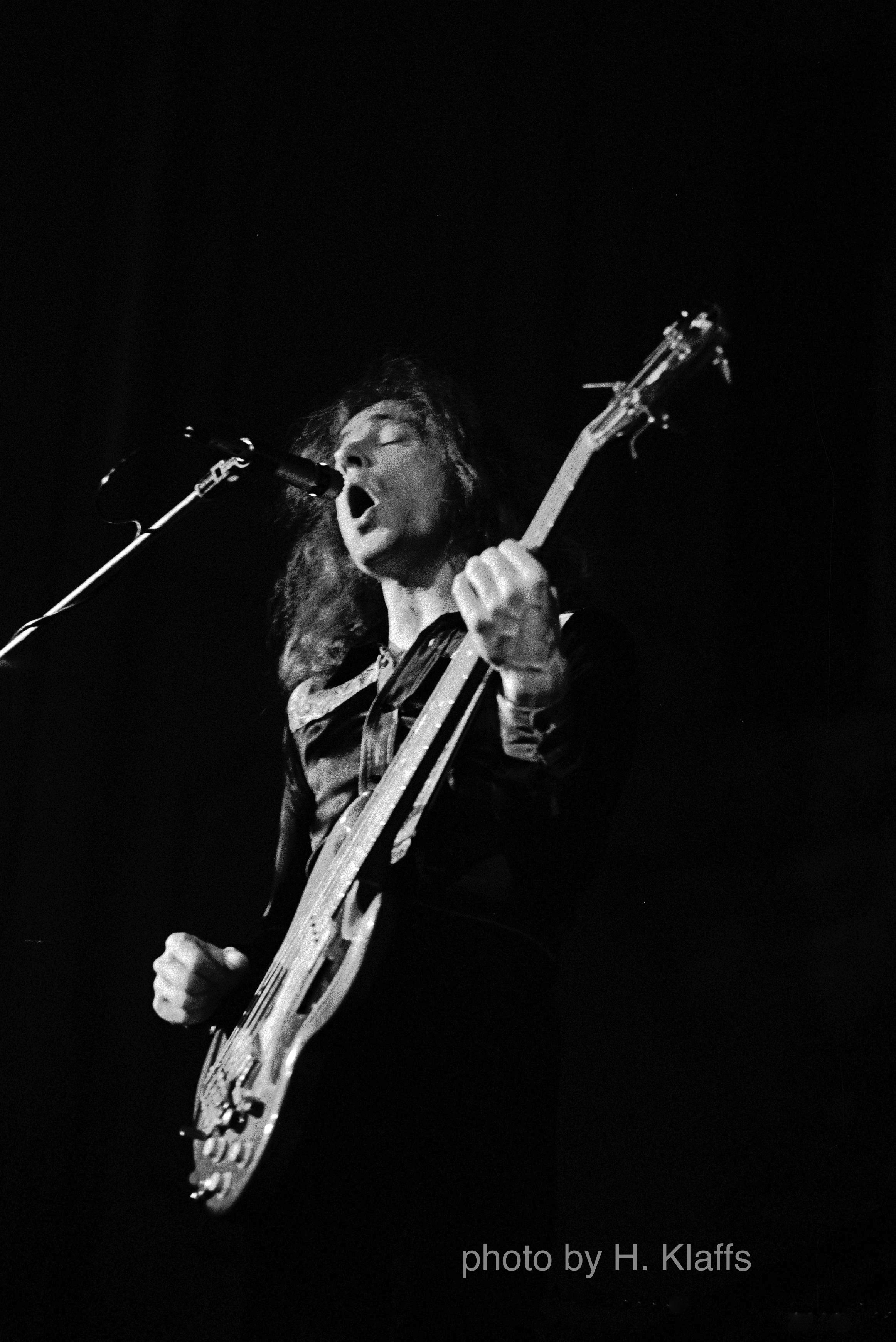 The version from "The Bootleg Series Vol. 4," the so-called Royal Albert Hall concert, is an absolute winner. Others of interest:

For a particularly hyperactive Bob (which is not to everyone's taste, of course), there's the one on "Before the Flood," performed with The Band.

I think Bob was singing particularly well on the much-maligned "MTV Unplugged" show, with "Like a Rolling Stone" sounding awfully good.

And if you are interested in a sort of whacked-out Bob, check out the version on "Self Portrait." Few would call it their favorite, but no one would term it uninteresting.

Happy listening.

-- Howard
I would 2nd the Royal Albert Hall concert from May 1966.Rather than pay $69.00 which is the cheapest I've seen on eBay I would go to BobsBoots.com and look at the plethora of boots of this show and get one of those off eBay at around $20.The sound quality on most of the boots of this particular show is excellent.As far as the"sort of whacked out version on Self Portrait" I am not in agreement of that evaluation.It's with The Band backing BD on the Isle Of Wight,first show back after quite a layoff.Many problems led to a long day of waiting.The promoters had never put on an event prior to this one,nonetheless i find it a satisfying performance.However the "Royal Albert Hall" performance is likely Bob at his performing best.The advantage of Bootleg Series Vol.4 is that it includes the Acoustic set as well.
Geoff- I do tend to like later Dylan more than early. I came "of age" in that era but I'm not that fond of folk music....there are exceptions. For me Desire/Blood on the Tracks is sort of a dividing line in Dylan's work. though there are certainly earlier songs that I enjoy very much. Relative to Like a Rolling Stone - wish I could find a version that has the energy captured on Hard Rain Live (and I mean the original, badly received original release...not Bootleg 5). Version on Before the Flood is sort of what I'm looking for but I didn't care for the sound on it. Version on RAH Bootleg 4 doesn't have the bite or urgency. Haven't yet listened to the version on Self Portrait. Even if they don't have LARS, might get Bootleg 5 and Hard Rain Live. I remember watching a Rolling Thunder concert on TV. Thought it was riveting. People say the performance(s) was/were sloppy. I thought otherwise and still think Hard Rain is a GREAT document on Dylan live. Thanks for letting me O-pine. Thanks to all for their input.
While I'm well aware that we are talking here about versions by Bob himself, I include, for those interested in hearing a fabulous cover, the following link:

http://www.nme.com/news/laura-marling/79991

One of the greatest songs ever, sung by a brilliant songwriter who also just happens to have a voice like an angel.

Enjoy.

-- Howard
Hodu, Eddie and Laura do a nice duet but the song is not a ballad. I prefer the sneer and bitterness of Dylan's version.

Also Eddie needs to learn to lift his fingers off the strings when he slides them up and down the neck. I hate that noise when guitarists don't.

No offense intended. It's just another example of different people liking different music.
"... the song is not a ballad."

It's funny to see someone saying this about a Dylan song. It's a ballad if someone wants to perform it as such. It could also be done as a reggae tune, a straight-up rocker, a waltz, a punk song, a country number, a gospel blaster, a disco song ...

There's no one who has messed with his own songs more than has Dylan. Others covering them ought to be afforded that same luxury, don't ya think?

True story: The second time I saw Dylan -- it was, if memory serves, in the early-1980s at the New Haven Coliseum -- a friend of a friend who attended, a guy who'd liked Dylan way back in the day but hadn't kept up, said as we were leaving that he'd enjoyed the show, but that he'd really wanted to hear Bob play "Blowin' in the Wind."

At the same moment, my friend and I both responded: "He did!"

He had, of course, but not on acoustic guitar. He played it with a full band, all rearranged.
You're right Hodu, people can play rockers as ballads. I guess I should have said that I didn't like the song redone as a ballad because it diminishes what makes it one of the all time great rock songs. And yes, Dylan has done a lot of diminishing of his catalog himself.

Eddie still needs to learn to play guitar properly though.
Post removed
fwiw -Dylan's reply never to that charge really made sense to me. Though I
guess you could try to adopt a Dylan mindset from back in the day and maybe it
would gather some significance. In a bunch of the reading I was doing looking
for that perfect live version, came across an explanation. Apparently, there was
more that followed the "Judas" shout (though unheard except in a
few recordings of that exchange), with the heckler subsequently
saying something like, "I'm never going to listen to your records
again!" To which Dylan replied, "You're a liar!" followed by,
"I don't believe you!" (or vice versa).
Ghosthouse, Dylan was not and is not a normal person, as I'm sure you know. I'd guess that he was responding to the Judas shout. I doubt that he would care about or argue with someone who didn't want to listen to his albums any more. Being called Judas is something that he would be more likely to respond to, something philosophical or theatrical, not practical.

I sent you an email backchannel, let me know if you're interested.
Hey Tom - yes, got your email. Replied to it a few minutes ago. THANKS. I'd have to agree with you...Dylan's definitely an "outlier". With respect to his "I don't believe you"...."You're a liar." he might not have cared if that guy was going to listen to or buy his records anymore but, either way, it was a brilliant response in terms of a performer regaining control of the moment. ALSO - I think the heckling and booing really did bother him. I saw some footage from those days where he's in a limo after a show and he makes a kind of exasperated comment about the boos. You could tell it was getting to him.