Jazz: If You Like This, You'll Probably Like This
---
.
For the past year I have fallen in love with Pandora. I love when I create a station, they are spot-on with playing music by other musicians that I find that I like. A lot of them are musicians that I've never heard of. So, I want to create a thread by posting a couple of my favorite jazz tunes. If any of you out there are familiar with the tune, make a suggestion of what else that I might like based on the tune I posted. Then in turn, post two of your faves and allow those in the group that are familiar with the tune to suggest a couple of tunes, based on your faves.

Okay, here goes:

"Tanya" by Dexter Gordon...album 'One Flight Up'

"Party Time" by Lee Morgan... album 'The Procrastinator'
.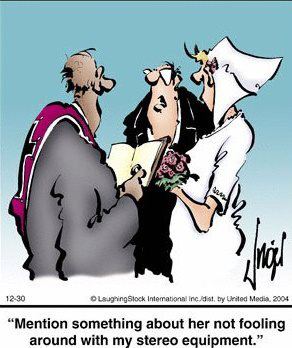 I'll bet this sounds outstanding in that big room of yours
Tight band excellent vocalist great performance ... JMO
Shayna Steele
.
If you like John Coltrane, You should probably try to listen to Roscoe Mitchell and than perhaps you should give a try to Sun Ra... Oh somewhere in the mix you should treat yourself with Lester Bowie.
If you liked them all and enjoyed, perhaps it's time to spin some Lounge Lizards, my favorite NYC underground jazz-punk band. Usually after spinning nearly all records of Lounge Lizards, I do not stop and want to switch to Curlew or Pere Ubu and jazz goes on and on and on for months.
I used Pandora a few years back. Have recently signed with Rdio. Great site. I get to listen to any ablum published.

Anyway, I really enjoy Jazz, and know and get much satisfaction out of listening to both those tunes. Dexter is the man, especially his stuff recorded in Europe. And what can you say about Lee that hasn't already been said.

Try Sonny Clark Leapin' and Lopin' and Hank Mobley No Room for Squares. Both albums are in the same vain as Procrastinator. Also try some of Dexter's live sets in Europe. The Swiss Nights set comes to mine. It is a 3 volume group and I love them all. Some critics claim the 3rd volume was not as dynamic, but what do they know...lol.

BTW, good looking room. . Wish I had as much space.

Herb
I used Pandora a few years back. Have recently signed with Rdio. Great site. I get to listen to any ablum published.

Anyway, I really enjoy Jazz, and know and get much satisfaction out of listening to both those tunes. Dexter is the man, especially his stuff recorded in Europe. And what can you say about Lee that hasn't already been said.

Try Sonny Clark Leapin' and Lopin' and Hank Mobley No Room for Squares. Both albums are in the same vain as Procrastinator. Also try some of Dexter's live sets in Europe. The Swiss Nights set comes to mine. It is a 3 volume group and I like them all. Some critics claim the 3rd volume was not as dynamic, but what do they know...lol.

BTW, good looking room. . Wish I had as much space.

Herb