Yes, I found a picture on the web that show the details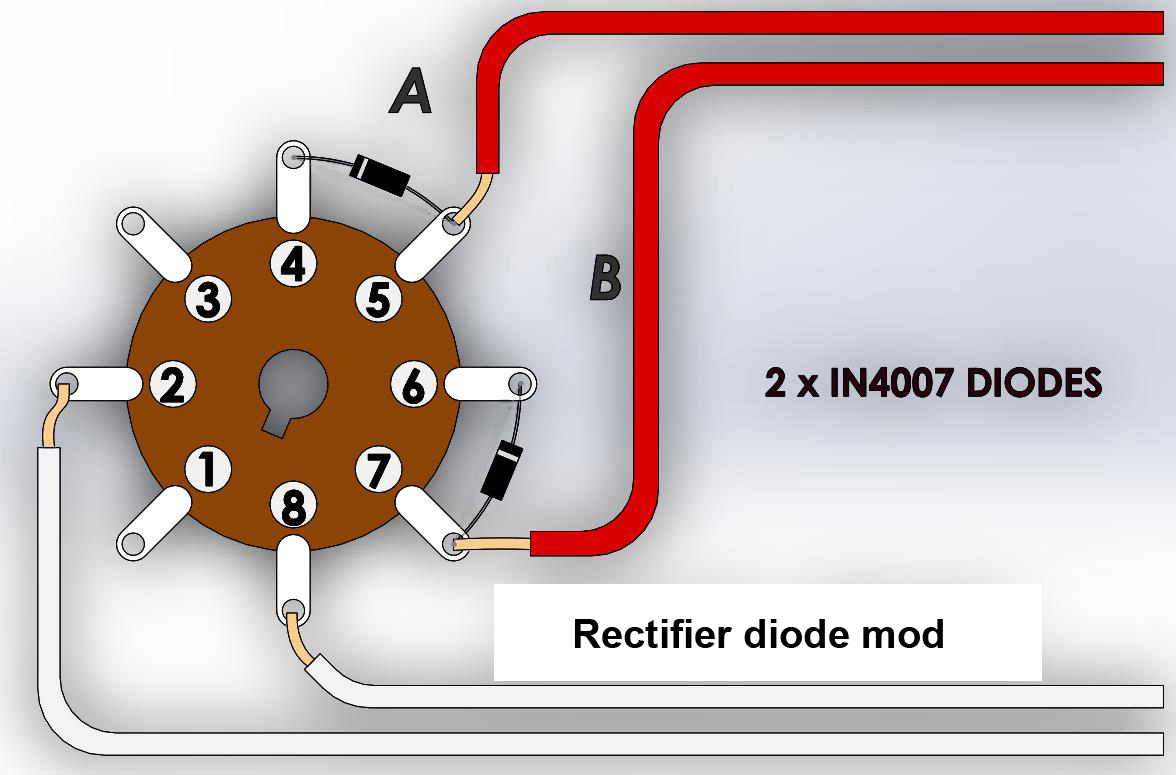 You can solder the diodes on the socket and move the wires accordingly. you can use 1N4007 diode, but UF4007 is better (lower noise) and just cost a few cents more.
BTW, if you interested add on a NTC soft start device please let me know, it just cost less than $20 in parts. Since it will be bypassed in 10 second after power up, it will not affect sound quality.