Innuous Zenith Mk III Arrives Tomorrow
---
I've been streaming my digital library and Tidal/Roon through my Lyngdorf TDAI-3400 for the past couple of months via my NAS drive and I like the sound, but I've been dissatisfied with having to use my computer to control the server.  I decided to order a Zenith III because I want to install my Roon core on this unit and have a self contained music server.  I've heard so many great things from you folks on this board about the Innuous servers I decided to go for it.  

For those of you who already own one, let me know if you have any advice for initial set up and best practices to achieve best results.  I'm pretty excited to get it up and running.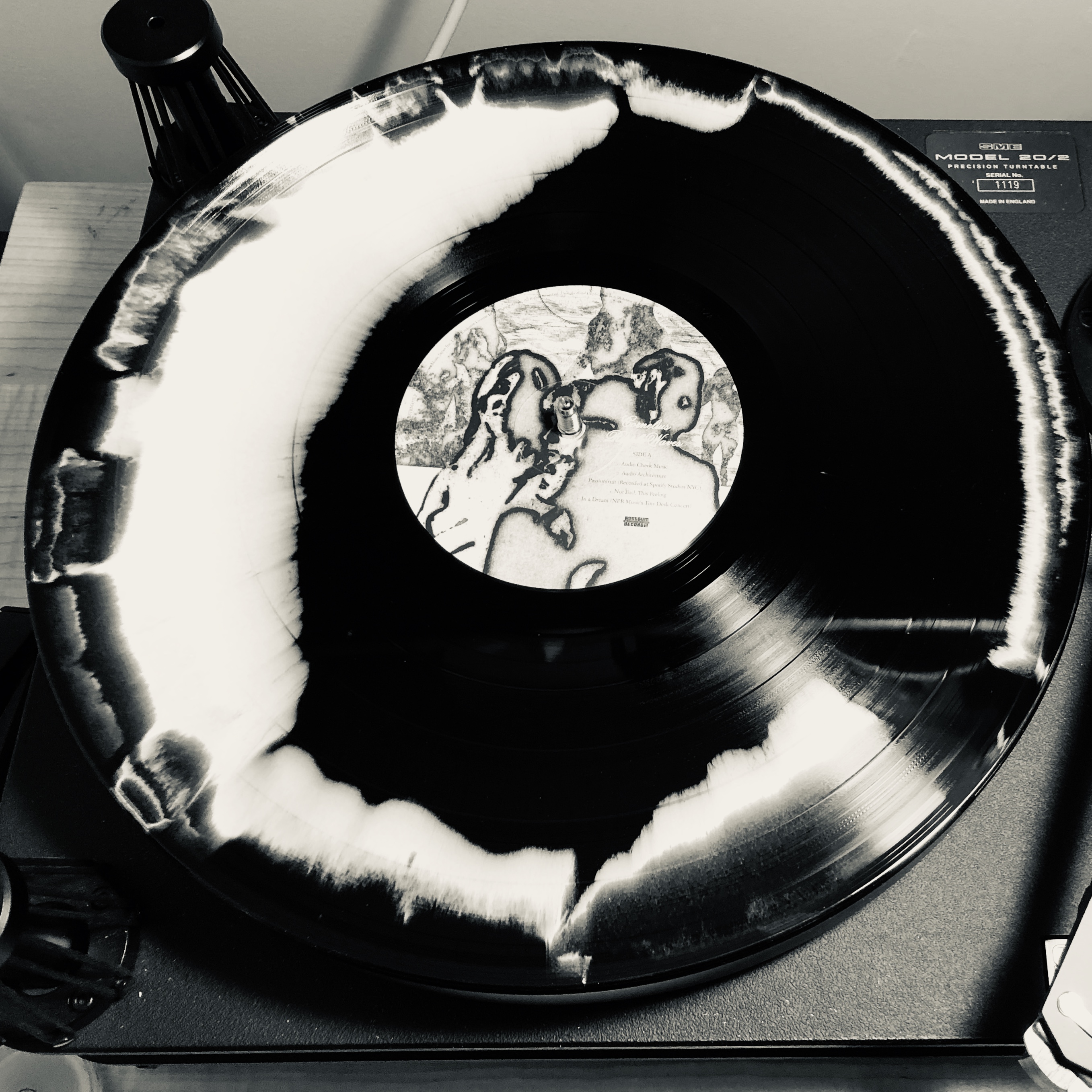 Snackeyp, congrats we were one of the first dealers with a unit in the country so you must have gotten yours right after. There are a lot of people waiting for theirs. 

There are a couple of tricks first use a good ethernet cable the Wireworld Starlight is reasonably priced and sounds way better than a stock ethernet cable. 

Isoacoustics footers help a bit and are also inexpensive.

Of course a high quality USB cable again Wireworld Platinum is our cable of choice for the money. 

Last good power cords can take the unit up a notch. 

The new MK III is the best sounding server to hit the market for anywhere near its price, you have to spend stupid money to outperform the new MK III.

Dave and Troy
Audio Doctor Innuous dealers
@audiotroy Thanks for the tips.  I have a good USB cable but hadn't considered needing a high end ethernet cable.  I just bought something from Best Buy.  I will look into the Wireworld one you mentioned.  

The unit was delayed one day in shipping so actually is arriving tomorrow.  I will report back as I learn more.  Thanks all.

Peter


@snackeyp  Congrats on your purchase!  I have the Zenith mk2 SE and use Roon with it.  It's so easy to set-up.  I will say that mine took a few steps up in SQ by using an aftermarket powercord, quality digital cables and isolation.  I use Nordost ethernet and USB cables and Stillpoints isolation....Keep us posted.
Gee Ron 17 great minds think alike!

We were suggesting the same thing. The Isoacoustic sound nearly as good as the Stillpoints for way less money, the new Critical Mass Sound Stage footers are in a different league.  Ron if you want to make a profound change in the sound of your system the Critcal Mass footers are more akin to a major component upgrade then any footer we have ever used 

We like the Wirworld Platinum ethernet cable as the best affordable  ethernet we have used. Our reference class ethernet the LH Labs $2k  cable which has a powered Femto clock in the cable is the best we have tested.

The new Audioquest power cords are really good not flexible, but great sound for the price.

Tweek away you are going to be in for a sweet ride.

Dave and Troy
Audio Doctor NJ
I just unboxed the unit last night and all I can say so far is this thing is the easiest component of it's kind to set up that I have ever experienced.  Literally plug it in, connect to the network and DAC, power up and transfer music files.  I set mine up with the Roon core on the unit itself.  That part was so simple and painless.  Transferring music from my NAS to the unit took about two hours but was really easy.  

I only spent about an hour listening to music on it so far.  I can say that it sounds great but I need more time to evaluate.  I think it needs some break in time as well.  I'll be listening all weekend.  
@snackeyp 

Really excited for you!  I would connect the Zenith to your DAC and just let it run for days....After a week of playing it will sound better.

@audiotroy 

Thanks for the suggestions but I use Stillpoints Ultra 6's under my Zenith and a Nordost Heimdall 2 ethernet cable along with a Valhalla 2 USB cable....very happy with the sound I'm getting and don't think your products would be an upgrade.
@snackeyp

Just remembered something my retailer told me. I use Roon and he said when I'm ripping or moving something from the quarantine area (such as duplicates) to disable Roon first, make the changes then enable Roon. If you were using Roon at the time (while streaming and ripping) that might be the reason your system crashed.
We used to sell StilpoInts and loved em the Critical Mass footers sound amazing and are doing things the Stillpoints dont do. 

You get a 3d effect with lower noise with the Critical mass. Both improved image float and dynamics.

In 30 years in audio never heard as dramatic a difference in a systems performance

Dave and Troy
Audio Doctor NJ
@audiotroy 

Sorry I guess I misunderstood you when you stated

"Ron if you want to make a profound change in the sound of your system the Critcal Mass footers are more akin to a major component upgrade then any footer we have ever used"

It sure sounded like your suggestions were meant for me.  I think I'll stick to the Stillpoints and highly recommend the complete 'Ultra' line of isolation products to anyone looking to improve their already good sounding gear.  I'm not a retailer promoting my products on a public forum....just a satisfied consumer trying to relate my experiences. 
Ron you missed the point.

We are all on a journey with perfecting our systems and as we stated we were Stillpoints dealers.

Your decision to recommend and use Stillpoints is up to you.

If we recommend that a person should check out these new footers is because in our opinion they are radically better then all other products that we have tested which include Hrs, Symposisum, Acoustic
Systems, Black Diamond, isoacoustics and Stillpoints.

Most dealers dont constantly test these kinds of products which is something we normally do.

We really like Stillpoints as well.

Dave and Troy
Audio Doctor NJ
@audiotroy

To be fair I have read some very good suggestions you've made to fellow audiophiles on this forum...... however, the fact that you are a paying, advertising retailer on Audiogon that uses this platform to offer advice AND promote your business and the products you sell should be greatly considered by anyone that participates here.

Ron it is not that we don't agree with your points but here is one of ours

Do you sell a  product, because you endorse it,  

or do you endorse a product because you sell it?

Ron the point that we keep on trying to hammer home is most dealers don't buy and try the level of different tweeks that we do, we do this because we have a $150k reference system that we are trying to make the best most realistic and magical experience possible hence we too are on a  continuos journey to improve this setup.

Dave and Troy
Audio Doctor NJ



Great news!  glad my suggestion worked for you.  Now to get on with some serious listening.  Let us know how it is sounding.  Also if/when you want to take the Zenith to the next level, look to the used market for power cords and isolation.  I would be happy to tell you all of the different products I've auditioned and owned for my Zenith...Congratulations again. 
@stebrn. glad you are so happy with MKIII vs NAIM Uniti. I have two Unit on HD and another SSD, both getting a bit long in the tooth. The HD runs into an Aesthetix Pandora SIG and the SSD into a Lampizator Amber 2, both have HRS isolation, bricks and Pardo LPS.....what DAc are you running and could you describe differences ? Did you consider the new CORE ? I get that it does not include streamer functionality, etc....

your inputs appreciated 

Jim

Tomic/Jim, in answer to your questions: I'm using an Aurilac Vega dac (the original version). It's working well but I'm  considering a newer model—Aqua, PS Audio and others.  Compared to the Naim Unitiserve, the Innuous has a solid state hard drive (not a disc drive), it has accurate information when copying   discs (the Naim often had inaccurate data and required manual entry to get it right), it's compatible with Roon, and the sound is superior.  Not sure I can put the superiority into words. It's detailed, and lifelike on good recordings.  The sound stage is wide for large scal music and focused with smaller scale work. (my KEF Reference 5 speakers contribute a lot to this). Hope that helps.  


@oldschool1948 

 I had a similar experience while using the EQ within Roon's DSP.  I would set or adjust a EQ filter WHILE listening to music and go back and forth to judge if I had used enough attenuation.  While going back and forth I would get a pop and then nothing ....(dropout).  I contacted the distributor who had heard of this happening before.  He said if it happens again to unplug the USB cable then plug it back in to reset the connection.... Also to prevent it form happening again PAUSE your music before going into the DSP engine to do adjustments.  After adjustments are made disengage pause...... Since I started doing it this way I've never had a dropout.

Hope this helps.
@audiotroy I know this is an old thread but I had a question as I just received a Zen MkIII and I absolutely love it. I saw a couple people suggesting isolation feet like ISO or Stilpoints. Is there that much of an improvement over the stock feet that I thought were supposed to be high quality and symmetrically placed?
Excellent!
Congratulations to all members who have joined the InnuOs Zenith family.
It's a great unit which gets better over time.  When you are ready to step the game up again how about adding a InnuOs Phoenix or Ideon 3R Master Time USB re-clocker. You will be amazed by the difference of sound yet again! Highly recommended upgrade/addition.
Wishing you all happy listening.
It's a great machine. Insert an Intona Isolator into the Dac connection for galvanic isolation of the power line. I am using an Acoustic Revive RGC-24 attached to the screws holding the transformer to improve grounding as well as an Acoustic Revive RUT-1 on the spare USB port for significant gains in transparency and noise floor. As others mentioned, the choice of USB cable plays an important role on SQ. Again, Intona or Aqvox USB cables are highly recommended, if supported by your DAC preferably with separate or neutered power lines. ( Most Dacs these days need the power only for the hand shake and subsequently run happily without it). On Ethernet I use Meicord, cable length from switch or router should be as short as possible. Finally, clocking of the DAC is crucial when using USB since it slaves the server. Get the best clock on your DAC you can afford. Most of all enjoy the music, that's what the Innuos is all about.