High End cartridges and the built quality
---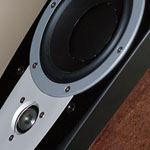 I had a pair of new Dynavector 17D3s fail due to quality issues. One was a cracked cantilever and the other was a failed internal wire at the contact pin. That failure wasn't isolated until the cartridge was one month out of the warranty period. Delicate electronics can fail, and DV understands that. They were very, very good about both issues. They offered full replacement or credit toward another model. Went with an XX2 Mk II and am thrilled with it. Major kudos to Mike Pranka at TOFFCO (the US distributor).

Lyra should be just as supportive as long as you purchased through an authorized retailer. Most high-end makers stand behind their products, so you should ask.

Good luck & happy listening!
Good work bringing this isue up, 99. Lets hope that the manufactures are seeing this too and make a better quality control.
Clearaudio offers inspection and measurement of most cartridges. I do hovever not know the price for this service.
Next time i buy a highend cartridge i will make some pictures and control the quality more precisely.
thanks
Those are some great pictures.
We all strive and look for perfection in not only what we do but also in what we buy. But nothing is perfect. I'm not saying the pictures of the styli orientations are acceptable. But I do wonder just what is 'acceptable'?
What are the tolerances allowed. Is it + or - 1 degree? Perhaps it is 5 degrees? I don't know. I'm someone with knowledge in this regard can clarify this a bit.
These photo's while great are magnified 220x. So how much are they off really? You take anything and magnifie it that many times, you will never have perfection at any price. I am pretty sure the diamond is set by hand. I would be interested in seeing the same photo of a Lyra atlas. Then make a comparison. Has the cartridge been set up properly? Is there a issue with sound quality that can be pinpointed at the cartridge being the cause? Or did you inspect first then voice your disappointment? Some time we know to much and it clouds our thought process. I'm just saying.... ✌️
Not surprising, but disappointing. I see all manner of cartridges in the alignment service I perform, and although one would expect more expensive ones to be built more carefully, which they often are, there is no assurance. A while ago I encountered an EMT cartridge which the manufacturer eventually admitted had a defective stylus, and to their credit they took care of the problem, although it took months to do. More recently I encountered a cartridge costing a few thousand dollars with 6dB of channel imbalance, finally described as a 'manufacturing error' (why didn't they catch it?) and another sent after being examined by the head of the company, albeit nearly two months later.

Cartridge manufacturers must inspect every cartridge they ship, but it's also incumbent upon the dealer to install and check each one sold in the customer's system as a crucial part of earning his commission, and customers should expect such service at no additional charge.
The magnification used to make the measurement and take the photo does not affect the extent that the diamonds are not "plumb and square". The only thing the microscopy does is allow the user to see and measure the degree (pun intended) to which the stylus is "out of spec". With respect to a line contact or micro-ridge or other exotic stylus shapes, where the contact patch is so small, a 4 or 5 degree error is, IMO, substantial.
Hi Whatthe,
i had problems with the Kleos, because it tracks only 40-50my lateral and playing loud sibilants.
So my dealer send it in the warranty time to Japan and after it tracks about 70-80my. Certainly the compliance was to high for my 12" Reed 3P.
At this time i got a Skala from a friend and looked it under the microscope, because he had problems with it. After i saw the crooked diamond i had a look at my Kleos and was horrified.
I wrote an email to my dealer and Lyra Japan, but got no answer of both.
The problem is that the diamond is glued askew on the small plate you can see here
https://www.dropbox.com/s/skw82l9yohw3pna/VTA%20Kleos.jpg?dl=0
Apparently Lyra does not look at the diamond when building it.
Now i have a perfect built EMT JSD 6. All is perfectly aligned.
I think every manufacturer of those highend cartridges has to make a measurement report for it like EMT.
Thanks for the info 99, it is disturbing to me. To Markpao and Whatthe's point, how much do we really know about anything unless it is magnified? And how much do we want to know? I now feel like I have been lucky with my 2 cartridges since both play with no "known or detected errors."

I know cart are built by hand by craftsmen and as such there has to be a margin of error. But once complete how does he/she inspect and determine that it is ready for consumer use and enjoyment?

I am in the market for a cart and it is already a daunting decision because of the numerous options, things like this give me great pause....

To the cartridge designers and builders I say "Come On Man!"
Hi Downunder,
i have made only one picture. I had alligned the headshell with a pencil lead to adjust the VTA and verified the SRA with the microscope.
https://www.dropbox.com/s/49jq2eyqssnr43w/EMT%20JSD6%20Diamamond.jpg?dl=0
If you don`t trust my words, i can make some pictures of the EMT.
On the second picture of you link, you can see the diamond is a bit twisted in azimut, but it is absolut acceptable.
The important picture frontal to the diamond he doesn`t make.