Has anyone listened to the Fone 45rpm LPs?
---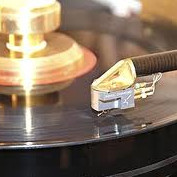 Hi Ezio,

I've purchased several of the Fone 45rpm records and have generally been pleased with them. I've been particularly pleased with:

008 Haydn Cello Concertos
013J Piazzolla "Adios Nonino"
016 Rossini Overtures

Sr. Ricci is getting better in his recording technique as he goes along. I found some of his early recordings to be somewhat bright, but they're getting better and better.
.
Hello Rushton,

you was lucky.
I was waiting for the older Accardo's recording at 45RPM, as the:

002 Accardo "Oblivion"
003 Accardo "Violins of Cremona".

Salvatore Accardo is a friend of mine and I was pleased to have these LP' (I was present to a lot of his concerts), but I known only later these Fonè recordings..:-(((

Giulio Csare Ricci is a really Golden Hear..