Garcia Live Volume 9
---
Garcia Live Volume 9 - August 11, 1974 Keystone, Berkeley / July 28 Release
Anything with Martin Fierro is going to make me crazy happy. This stuff is gold.
I have a few different sources to this show, so I'm really looking forward to see how the transfer comes out.
I wish Garcia Live issues used Plangent Processing, but... no negativity here... this is LOM (Legion of Mary) in 1974... wicked excited!
To preorder GarciaLive Volume Nine: August 11, 1974 – Jerry Garcia & Merl Saunders, go to: jerrygarcia.shop.musictoday.com.
http://www.gratefulweb.com/articles/garcialive-volume-nine-july-28-release
* Side note: for you Sirius XM subscribers, Grateful Dead Ch. 23, every 1st week in August, is Jerry week and it's the best week of radio all the year. This year is his 75th birthday, so you know "this place is getting HOT" !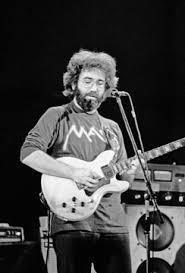 Thanks raymonda but I don't know that email address, so I'm a little bit confused? Thanks otherone, I'll try to procure a copy since I don't currently own any Legion of Mary recordings.
I don't see very much with Bill Vitt on drums. David Kemper was a beast. Ron Tutt, I'm unfamiliar with. How about the various Phil Lesh projects?
@rawchuck 1979 Reconstruction is mega heavy shows. Those guys absolutely killed it night in and night out. Blessed to have most of them.
John Kahn formed Reconstruction in Jan'79 w Jerry and (4) jazz players...
... only about 50 shows in 1979 and ALL on the West Coast
I know the MOTB tapers made some unbelievable killer FOB recordings. Got may good SBD's as well out there in circulation in bit-torrent-land
@goofyfoot I will get in touch tonight when I upload Garcia Live 3 for ya!!
On another note: Ron Tutt was Elvis Presley's drummer. And amazing at that!
On New Years 1975 JGB included Bobby and Mickey and Billy... Ron Tutt couldn''t be there because Elvis was playing in Las Vegas that night. Ron Tutt was crazy crazy good... but so was Kemper. Greg Errico also played in JGB and was pretty darn good. He was with Sly & the Family Stone.
* Gaylord Birch was the drummer for Reconstruction