Experience with rethm saadhana v3
---
I amm looking to get some reviews for users of rethm saadhana v3 with the new Indian drivers..
Please highlight your rig and your comparison with speakers under similar price range..the strength and weaknesses. .the positioning and setup challenges. .if someone can compare with their lowther version..

I am trying to zero- in to these but can hardly find user reviews..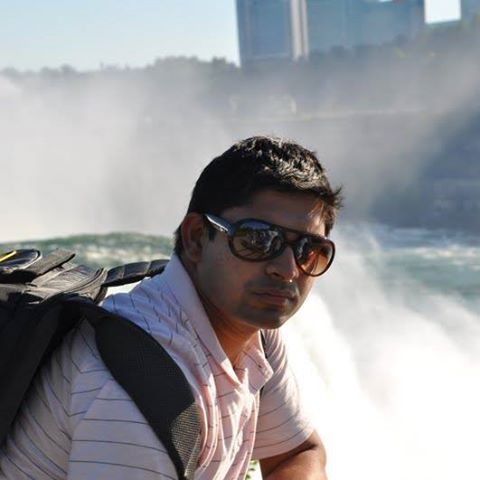 Rethm Saadhana
Finally I'm getting to my mini review of the Rethm Saadhana. I actually had them just about a year before I ever hooked them up due to an issue I had with an area in my basement. Thank goodness that's over with.
Since I previously owned the Rethm Maargas and mentioned then that I had ordered the Saadhanas I'll include that review for a reference below since they kind of share the same house sound and I don't have to repeat what I generally hear. Obviously this is a house sound that fits my tastes extremely well. My itch for the upgrade however was based on my Maarga comments regarding its performance with some rock music and being a little light in the lower midrange area. I'll also admit that I fell hard for the looks too. So having said that the more and more I pulled out older titles from my collection and cued up tunes that ventured in to rocking passages, and since I've been venturing into a lot of big band lately, I knew I found a reason to go for the larger driver Saadhana. And man do they deliver beautifully on the full midrange as I expected in spades while still maintaining the coherency and the other attributes I love about these speakers. The biggest surprises I got that I didn't expect were how much bigger the sound field is and the improved upper frequency definition.
As with the Maargas for different recordings on LP, CD, radio, they all sound different and not homogenized. The continuous low pass filter is excellent in tailoring the speakers to my smallish room. They also seem to me to allow my Shindo Vosne Romanee pre amp's introspective character to really shine. With the glowing comments at this point the speakers are still not fully broken in yet. I estimate I've got about 300 hours on them by now.
In Srajan Ebaen of Six Moons review he states that the Saadhanas do almost everything better than the Maargas and he is on point in my view. Right now if I had to think of one thing the Maargas win out over the Saadhanas by a hair might be the level of transparency. As stated "I've read and agreed with the Maarga's likeness to the electrostatic Maggie's but with bass and air pressure". At this point in their break in period I can't say the Saadhanas are there yet but they continue to get better at everything. I could argue with myself that this review may be too early but I really couldn't hold back my enthusiasm for what I'm hearing right now. These are the first speakers I've owned that I didn't rush with to get broken in. I can't stay focused on the hifi acrobatics. I'm enjoying them growing in too much.
What's been spinning lately:
LP
Curtis Mayfield – Live
Kate Bush- The Sensual World / Analog Production 180 gram Reissue
Marvin Gaye – Let's get it on
Allman Brothers – At the Fillmore East
Chick Corea – My Spanish Heart
Count Basie and Joe Williams – Just the Blues
Paul Desmond – Live October 1975

CD
Ani Defranco – Evolve
Bonnie Raitt – Slipstream
Disney Jazz – Everybody wants to be a cat
Shirley Horn – Here's to life
Habib Koite and Eric Bibb – Brothers in Bamako
Ziggy Marley – Conscious Party
Joni Mitchell – Turbulent Indigo

Equipment:
Analog: Nottingham Hyperspace, Basis Vector One arm, Transfiguration Supreme V cartridge, Auditorium 23 Hommage T1 SUT. Digital: EMM labs CDSA SE CD player.
Amp: Shindo Haut Brion. Pre: Shindo Vosne Romanee. Speakers: Rethm Saadhana. Interconnects and Speaker Cables: all Shindo Silver. Rack: Rixrax. Accessories: Shindo Mr. T

Rethm Maarga
I've owned Rethm Maargas for a year and a half and I now find it hard to be overly impressed with a speaker that does not perform as well or close in transparency and coherency. I powered them with a Shindo Haut Brion amp which is a push pull amp. The Audio Notes AN-E SPe to me comes close in presentation. Of course they charge the room differently because of the corner placement needed. The AN-E's sound bigger and bassier but the Rethms are more transparent and coherent. You just don't seem to notice a little lack of coherency in most well designed speakers but in the Rethms and I guess some others you do notice a very coherent sound in a speaker that does it well. They also do the 3d imaging well, have depth and width and are very non-fatiguing but are still alive and dynamic. For different recordings, equipment, CD, radio, they will all sound different and not homogenized. The speakers I had before annoyed the shit out me with their implementation of a beryllium tweeter and I've heard it better in other speakers. I've also read and agreed with the Maarga's likeness to the electrostatic Maggie's but with bass and air pressure. Although if you are techno listener, this is not the speaker for you. Tuneful bass, yes, even for most rock and reggae. Dance hall reggae and techno probably not. And yes they can rock loud and best of all they can rock at low levels too! I can't count how many times they have brought a smile to my face after coming home from a stressful day and I am listening to my favorite jazz radio station at a low volume because I want to and I still hear the full spectrum of what high audio listening is all about with nothing diminished. But I also concur with Srajan Ebaen of Six Moons that heavy grunge rock doesn't do as well. They are just too clean and not lower midrangey enough for that effect to come off as well as intentioned. I'll also add that I first heard them with Jadis 845 amp. Even though the Maarga pair I heard had only about 2 hours on them, I could hear they had a delightful sense of touch. I bought them on this basis. I've since heard them with their partnering Rethm hybrid amp. I did not care much for those but with the Shindo gear they shine even better than the Jadis I first heard them with to my ear.
My musical taste is broad as well with a lot of jazz, blues, rock, reggae, indie, and a little classical. The Maargas with their 6 inch driver will be a little lite in the lower midrange / upper bass but once your tubes reach peak operating temperature you'll find it really hard to notice. I've never lived with an SET amp and have not heard a lot of them to be any type of authority even in the smallest way but from what little I've heard it seems to me that a push pull might be the way to go for this widebander if only to get the frequency extremes through them that I think I hear I miss in SET amps. But like I said I've only ever heard a couple. Maybe some other tube experienced folks could chime in on this.
Having said all that, I liked the presentation of the Maargas so much I just traded up to the Saadhanas. They just got here and I haven't got them up and running yet. I have to finish some paint work in my music room and its going slow due to work lately so I'll have more to come soon.