Contacting Audiogon
---
I am having trouble with billing for same item three times and want to contact support to fix this. While I can sign unto A'gon site fine,but when I go to fill out ticket for help it says I have incorrect password, if I try to reset password in that response form screen, no email is sent to me to reset. I can rest in my main screen, then around and around - could someone from A'gon please call me at (828) 693-0647, or send me a phone number to call you. Too complicated for email.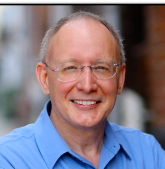 Looks like a glitch in Audiogon billing to me
Just sold an item this morning that had ALL fees paid up front and then I get a bill from Audiogon asking me to pay MORE selling fees so that aint right!
I have sent an email to Tammy already this morning, hopefully they can resolve this error in their system.

gammajo
OP
808 posts
08-21-2019 11:18am
Tammy helped ... she was very responsive, knowledgeable and pleasant.
Tammy is a gem and - among other things - helps keep the Audiogon forum a civil place.

I received my daily email for the Audiogon Discussion Group and was asked to log in.  Why Suddenly do I have to log in?  When logging in I used what I thought to be my user name and password and it would not work.  Can someone explain why I am having this problem and help me?

You can contact me at:
Larry Edwards
larryedwards.co@comcast.net
720-298-9232