Buidling a Classical Library - MUST HAVES!
---
I started a r2d4 thread last week and am so impressed with the depth of music knowledge on this site that I'm going to start this one too. My knowledge of great classical recordings is so limited it's embarrassing to call myself a music lover. I've tried following some of the reviews in Stereophile, TAS and Golden Ear, but they all seam to have some agenda other than great sound, great performance and great material in mind. The fact that my system can resolve the subsonic activity of an earthquake during the highschool bands performance of Nutcracker or what ever Stereophile is about does nothing to help me find great music. My request, if you choose to accept it, is to identify the must have recordings to build library from scratch. PLEASE CONSIDER SONIC QUALITY, PERFORMANCE AND MATERIAL EQUALLY. As a lover of music I believe all three should be superior. Also, in the spirit of my last post, PLEASE REFRAIN FROM CRITICIZING OTHERS SELECTIONS. IF YOU WANT TO ARGUE A SELECTION START A THREAD, LEAVE THIS ONE FOR KNOWLEDGE FOR THOSE OF US WHO NEED IT. THANK-YOU. Finally, please list a maximum top ten and even if your favorites already appear, list them anyway. This will help me figure out the first ones to buy. Vinyl and/or digital are acceptable as long as the material is still avalible.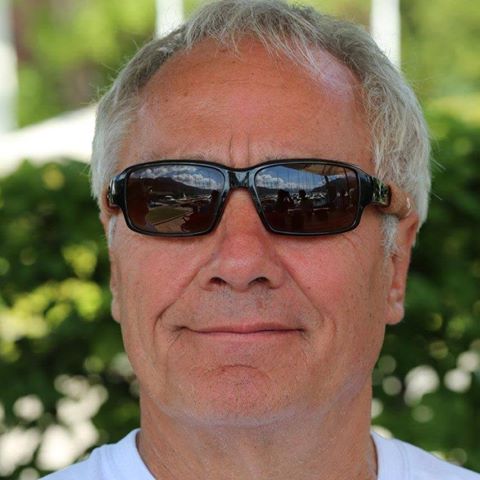 Most standards recorded by the Chicago Symphony Orchestra during the fifties (and early sixties?) are worth picking up,and many are available on budget CDs, expensive gold CDs, heavy vinyl reissues, and the original RCA LPs. I believe this period is the first or second decade of the CSO becomming a powerhouse, and most of the recordings are 3 track, limited mics, and definitely aimed at the new "hi-fidelity" market. I'm not that well versed on classical, so I'm sure someone could tell you more about them. Some of my favorite composers include Prokofiev, Beethoven, Smietana, and Tchaikovsky, but I can't tell you which performances or recordings are best...I haven't made comparisons.
"Rossini - Comic Overtures", conducted by Evelino Pido. "Berlioz - Le Carnival Romain ans Symphonie Fantastique", conducted by Sir Charles Mackerras. Both are performed by The Royal Philharmonic Orchestra and distributed by The International Music Company, Hamburg, Germany as 32 bit CD's. I found them (and many others fron the series) at a local close out store. They have thick glossy paper covers that slide over the jewel cases. I also just picked up a "geatest hits" so to say CD entitled "Engineer's Choice" - top recording engineer John Eargle picks his favorite (22) tracks. It is all classical (some opera) and is distributed by Delos International, Inc., phone 1-800-HIDELOS. I am not a clasical buff but feel that these stand out from the rest of my selections.
Ito Emma performing Bach's Goldberg Variations on M*A. CD Eiji Oui conducting Minnesota Symphony, Mephisto & Co, on Reference Recordings CD. Bobby McFerrin & Chick Corea, the Mozart Sessions on Sony (you've never heard Chick Corea like this!) CD. John Rutter, Requiem on Reference Recordings CD HDCD. Beethoven, Entangled Devotions on Pope Music CD. Nature's Realm, on Waterlilly CD. Sir Arthur Sullivan, the Merchant of Venice and the tempest on Klavier (LP--not sure if it's still available).
Anything with Eiji Oue on Reference Recordings, Most RCA Living Stereo and most Mercury Living Presence reissues is a good place to start. The RCA and Mercury CDs (and the vinyl copies)have the absolute phase reversed. If you have a phase reversal switch be sure to flip it. If you don't have a component with this switch you are missing out!
Jadem6, do you have any period of classical music that you prefer (Baroque, Classical, Romantic, 20th Century, etc.)? It would help to narrow the field, if you want to do that. By the way, although I may not always agree with their recommendations, BBC Music Magazine has a feature each issue on building a library of classical music that is informative. Plus a good to excellent CD each month, some of which have introduced me to new music I would never have listened to before. Worth subscribing to, if you're interested in learning more about classical music.
I second the recommendation for CSO recording's from the 50's and early sixties on RCA Living Stereo, and many of the Mercury Living Presence recordings. Tough to get more specific w/out knowing your musical taste. I also share your frustration with some of the reco in the trade rags (e.g., just got the Antill Corroboree on Classic Rec. LP - great sound - uninspiring music. Same goes for the much vaunted soundtrack to the film "Glory"). I am VERY fond of any Mahler symphony conducted by Solti (though Shaw's version of the 8th with the Atlanta Symphony is also v. good). I also love Rodrigo's Concierto Andaluz and Concierto de Aranjues on Mercury with The Romeros doing the honours on the guitar. Post you musical preferences, and I will try to give you more suggestions. If your taste extends to opera, there are many memorable performances on record by Callas..most being sold at heavily discounted prices vs. modern recordings and, even if mono in some cases, well worth the $$. Classical music covers far too much ground to give good recos in all areas in one message...
Go to www.npr.org/programs/pt/library/index.html ------ This is the web page of the National Public Radio program Performance Today. For $10 they have a booklet: The Performance Today Basic Record Library with recommended recordings for starting a record library. It is an excellent place to start. Easily worth $10.
That same web page has listing of the all the additions to the list since the last time they printed the book. So print that out also or bookmark it. PT is a weekday program, they add to the list every couple weeks or so by playing part of each recommended recording and discussing why they like it. Tune in.
Thank-you to everyone so far, some great sources to look at. The music I've liked and have includes Prokofiev, Beethoven, Shostakovich, Stravinsky and Tchaikovsky. I live in Minneapolis and try to see Eiji Oui conducting Minnesota Symphony at least once a year along with the St. Paul Chamber Orchestra with Bobby McFerrin as the creative director.I love Nature's Realm, on Waterlilly SACD and the RR of Eiji Oui. I hope this helps define my existing tastes, but I'm open to expanding my horizons.
I'll take your post literally and recommend some warhorses, mostly in boxes today (and therefore especially suitable for building a library from scratch). These seem to me very mainstream, eminently safe choices, but, if you are building from scratch, an "interesting, if flawed" recording of the eighth best known 19th century Albanian composer's Second Suite for Kazoo and Chainsaw is likely of limited interest: 1. The Solti Ring of the Nibelung (the 1950 Furtwangler is a better performance by some, but worse sound by more). 2. The Rubinstein Chopin recordings (here, there are more modern performances that offer better sound, but at too great a quality loss). 3. The Bernstein Mahler symphonies, original recordings. For all of Lenny's chicken fat, everyone needs to be grateful for these. 4. Any one of the Heifetz recordings of the Tchaikovsky violin concerto. In my view, the greatest solo instrumentalist of the recorded era in a piece that lets him show what he can do.
If you like Stravinsky check out the Live recorded Rite of Spring with Ben Zander and the Boston Philarmonic. If you can't find it, it can be bought directly from them. Web site is .org -- In the first post, I do not know which Rachmaninoff / Ashkenazy CD that is, but from a performance standpoint the Rach #2 to own is the Ashkenazy conducted by Andre Previn. There is good live recording of Shostakovich #1 & #7 Berstein on DG. And Shostakovich #5 along with the cello concerto (Yo Yo Ma) also Bernstein. Also Shostakovich #10/Karajan. -- And that NPR booklet I mentioned above has at least three recommended recordings for each piece, so there is a choice.
Some longtime favorites that span almost four centuries: Allegri's Misieri (w/Palestrina & Mundy) Tallis Scholars on Gimmel 339. Transcendently beautiful music and singing. J.S. Bach's Mass in B minor, J.E.Gardiner, Archiv 415 514-2. A great sounding version of an essential cornerstone of Western music J.S Bach's Well Tempered Clavier, Book I, Andras Schiff, London 414388-2. A nicely balanced (not too Apollonian, not too Romantic) version of this fabulous music. I never get tired of this. Tchaikovsky's Nutcracker, Mariss Janson/London Phil., London 293514. Great sound, great music, lively and engaging performance. Stravinsky's Divertimento, Suites 1 &2, Octet. Riccardo Chailly. London 417114-2. Lesser known but absolutely beautiful music by Stravinsky. I don't know why this stuff isn't more popular. Warm and very fine sound. Delius' Florida Suite. Vernon Handley. Chandos 8413. A winner on all counts. Schoenberg's Pelleas & Melisande. Daniel Barenboim. CBS 38557. This exquisite piece bridges Wagnerian musical language and the new idioms that followed. Not atonal or abrasive at all. All of these are sure to please (on all three of the counts you listed) and were purchased on the basis of reviews that impressed me. Hope you find something that gives you pleasure from this list. Will.
I should probably start a new thread with this one, but it is asking you to expand on provious posts and add a comment to future posts. Do you find yourself collecting a wide variety of composers and pieces or do you find that there a few composers and or pieces that you find yourself buying every possible recording. Example: Do you have every recording of "Pictures at an Exhibition" you can find and when a new comes out you immediately buy it or do you have one "Pictures at an Exhibition" as well as one of many, many others.
I have a widely varied collection, but I also have several pieces that I believe are essential enough to have several different performances. Pictures at an Exhibition, Fanfare for the Common Man, The 1812 Overture, The Firebird, Rhapsody in Blue, Pines/Fountains of Rome and and Symphonie Fantastique are some that I have obtained several performances of. Otherwise, my collection consists of most of most composers.
Sugarbie...you're so right about Zander's Rite of Spring! Too bad their reprise performance last year was NOT as good as this decade old one. I happen to meet that guy who's recorded explosive gasp at the finale at Jordan Hall this past fall, and he turned me on to Zander's Mahler's Sixth---the hammerblows will catapult you out of your seat! (They're done with a large mechanic's wrench striking a kettledrum crate, and Zander gives you all THREE of 'em!) Check it out. Ernie
1. Chopin piano pieces, Artur Rubinstein (Etudes, Mazurkas by Maurizio Pollini or Nocturnes by Daniel Barenboim for better sound quality) 2. Anything played by Arthur Grumiaux, especially violin sonatas, concertos, etc, of J.S. Bach, Mozart, and Beethoven -- mostly good sound too. 3. Beethoven Violin Sonatas by David Oistrakh (Itzahk Perlman for better sound on #2 and #5). 4. Tchaikovsky symphony cycle, Mariss Jansons (a superb cycle in terms of both sound and performance) 5. Schubert songs, Elizabeth Schwarzkopf (Kathleen Battle for better sound) -- you may want to start with her 11 Schubert lieder collections along with Mozart lieders. Check out his late quartets too. (or, Edvard Grieg lieders, Anne Sophie von Otto, if you like lieder) 6. Albeniz piano music, Alicia Delarrocha (start with Iberia) 7. Debussy Suite Bergamasque on piano, Jacques Rouvier (or, Eugene Ormandy for orchestra which includes Clair De Lune from the suite and La Mer). 8. Beethoven piano sonata cycle (start with 8 and 14), Alfred Brendel (Emil Gilels for 21, 23) 9. Elgar Cello concerto, Jacquelin Du Pre on Cello. (or, Dvorak Cello concerto, Yo-Yo Ma) 10. Wagner orchestral highlights from the Ring, Szell. Most of them are critically acclaimed and quite popular among classical lovers, so good place to start a collection along with the suggestions of others, I think. You may want to grab Penguin Guide to Classical CD or Gramophone publications for tons of good classical music out there. Next year for the Vikes, or maybe not darn....
Interesting suggestions. Two replies mention getting information from radio stations. My local PBS has several hours of classical music weekly. As well as collect suggestions, you might want to listen to FM classical stations with notepad handy to write down the music publisher and CD number when you hear something that appeals to you. You will certainly be exposed to more obscure offerings as well as better known works, and some of them may really appeal to you. Also, check out the Penguin Guide to Compact Disks (about $25). It's an excellent resource listing recordings and providing great information about their quality.
One way to get a handle on sound quality is to remember the names of top engineers. Not a guarantee, but usually indicates good sound. If performance is good, then you have what you want. Ex. RCA and Decca/London Kenneth Wilkinson EMI Christopher Bishop/C. Parker team RCA Layton/Mohr or Layton/Pfeiffer Vox Aubort/Nickrenz modern cds Tony Faulkner Peter McGrath, etc.
I'm going to limit my choices to recordings of recent vintage. You can assume that all of the recommendations will meet all three of your criteria.

First, I'd recommend all of Fabio Luisi's recordings on Sony with the Staatskapelle Dresden. Especially noteworthy are the Strauss Don Quixote and 4 Last songs. In those recordings he captures the lyrical beauty of Richard Strauss in a way that only Rudolph Kempe has done previously. Also I recommend Luisi's Bruckner 9th symphony. I own a bunch of Bruckner 9's, and have heard plenty more, and I think this one is head and shoulders above them all. Luisi has ended his relationship with the Dresden Orchestra, and I fear we will have no more of these extraordinary performances. If not, what a pity. Keep your eyes open for these recordings as they seem to sell pretty quickly and go on backorder.
I also very much like Till Fellner's recording of the Beethoven piano concerto's 4 & 5 on ECM. I've always loved Beethoven's 1st and 4th, but I never really loved the 5th until I heard this one. Now I can't get enough.
Try Hillary Hahn's Brahms violin concerto on Sony. Its my favorite version of my favorite violin concerto.
Finally, try the Queyras account if the Dvorak Cello concerto on Harmonia Mundi Happy listening!
i tend to collect *many* recordings of pieces i like, & don't generally care for "audiophile pressings/recordings" (i find the performances in many of these recordings to be rather dull / puts me to sleep). here are a couple i play in fairly heavy rotation:

Bach Cello Suites - Janos Starker (Mercury)
Beethoven Symphonies - Wilhelm Furtwangler (EMI, Orfeo, DGG, etc.), Carlos Kleiber (Orfeo, DGG)
Beethoven Piano Concertos - Emil Gilels; Leopold Ludwig (EMI)
Beethoven Piano Sonatas - Ronald Brautigam (BIS)
Brahms Sym 4 - Carlos Kleiber (DGG)
Chopin Nocturnes - Artur Rubinstein (RCA), Maurizio Pollini (DGG)
Chopin Etudes - Artur Rubinstein (RCA), Maurizio Pollini (DGG)
Chopin Preludes - Artur Rubinstein (RCA), Maurizio Pollini (DGG)
Chopin, Legendary 1965 Recording - Martha Agerich (EMI)
Dvořák New World Symphony - Fritz Reiner: CSO (RCA)
Dvořák Cello Concerto - Jacqueline du Pré; Daniel Barenboim: CSO (EMI)
Elgar Cello Concerto - Jacqueline du Pré; John Barbirolli: LSO (EMI)
Liszt Sonata in B - Emil Gilels (Orfeo), Martha Argerich (DGG)
Mahler Symphonies - Rafael Kubelik: Bavarian Radio Sym Orch (DGG): Georg Solti: CSO (Decca); Georg Solti: LSO (Decca)
Mozart Late Sym - Karl Böhm: BPO (DGG), von Karajan: BPO (DGG), Rafael Kubelik: VPO (Orfeo)
Mozart Piano Sonatas - Klára Würtz (Brilliant)
Rimsky-Korsakov Scheherazade - Sidney Harth; Fritz Reiner: CSO (RCA)
Saint-Saëns Sym 3 - Charles Munch: BSO (RCA)
Sibelius Symphonies - Osmo Vänskä: Lahti Symphony Orchestra (BIS)
Tchaikovsky Sym 6 - Arturo Toscanini: NBC Sym (RCA)
Wagner Tannhauser/Lohengrin - Georg Solti: VPO (Decca)
etc., etc.
1. Bach - St. John Passion (No specific recording)
2. Bartok - Concerto for Orchestra. Reiner/CSO or Boulez/NY Philharmonic
3. Beethoven - String Quartets Opus 59 Nos. 1,2, &3-"Rasumovsky". Vegh Quartet
4. Brahms - Symphony #2. Solti/CSO
5. Chopin - 4 Ballades. Rubenstein. RCA Living Stereo
6. Haydn - Symphonies 88 - 92. Kuijken/Le Petite Band. Virgin.
7. Mahler - Symphony #1. Solti/CSO
8. Mendelssohn - Octet in E flat. (No particular recording)
9. Mozart - Piano Concertos 20 & 23. (No particular recording)
10. Stravinsky - Petrushka - CSO/Monteux RCA Living Stereo


Here are a few - all except number 5 listed below are absolute must haves - at least the work, I have listed the conductor or performer and label of the versions that I find to be outstanding. With classical music you will find it enlightening to have more than one performance (i.e. different artist or conductor). Many listeners to classical music have upwards of 10 versions of a piece. Additionally, I have listed one opera because Wagner is such a classic that a collection without the Ring would perhaps be considered incomplete - but do not shy away from other opera - for example some of Mozart's best output was opera and Verdi, Puccini, Rossini wrote incredible music in pretty much only that sub genre.
1. Bach's mass in B minor - Robert King on Hyperion and John Elliot Gardiner on Archiv. Absolute must have - do not let the fact that it is a mass have any effect.
2. Beethoven's Ninth Symp. Furtwangler from 1951 on EMI and Von Karajan's 1961-62 version with the BPO on DG.
3. Beethoven's Third Symp. - many good modern recorings
4. Mozart 35, 38, 40, and 41 symph. Mackeras
5. Schubert trios no 1 op 99 and no 2. op. 100 - Guarneri Trio Prague (just a personal favorite - maybe not a 'must have')
6. Beethoven's piano sonata's 14 (Moonlight), 8 (Pathetique), 21 (Waldstein), 23 (Appasionatta) Paul Lewis on Harmonia Mundi.
7. Mahler Symp 1 - Michael Tilson Thomas
8. Wagner's Ring Cycle - Keilberth on Testament records
Holst:The planets;Stokowski,LA philharmonic, emi classics cd;old recording but by far my favorite performance.
Stravinsky Rite of spring;Petrouchka,high performance bmg Cd of Boston symphony and Seiji Ozawa. Also the Firebird suite by Bso.
Zubin Mehta,LA philharmonic,Stravinsky,rite of spring,london ffrr lp cs6664.
Jburidan, HVK was not really a Nazi, he was a careerist who went along with the program as 90% of the people in Germany did and as 90% of the people in any country , to include this one, will- if push comes to shove.
You want to dislike someone start with Waagner who was as vile an anti-Semite as ever lived and made anti-Semitism
acceptable in German circles where it never was before.
Oh man, great performances plus audiophile sound? You know the old, cynical saying, right? Here's a vinyl list, countless glaring omissions, (none are my personal "must haves" anymore, and some are not my current favorite performances), but I've tried to imagine myself just starting out and you want at least "good" sound:

Bach: Brandenberg's/Overtures Collegium Aureum German DHM
Barber: Adagio for Strings ASMF Marriner Argo
Bartok: Concerto for Orchestra Boulez/NYP Columbia*
Beethoven: Symphony 5 Kleiber
Chopin: Nocturnes Moravec Connoisseur Society
Copland: Rodeo/Billy the Kid Bernstein Columbia
Dvorak: Symphony 9 Walter Columbia
Grofe Grand Canyon Suite Ormandy/Columbia
Holst: Planets Solti/London/MFSL
Mussorgsky: Pictures at an Exhibition Ansermet/Suisse Romande London
Orff: Carmina Burana MTT/Columbia
Prokofiev Symphony 5 Maazel Cleveland London
Rachmaninoff Rhapsody/PC #2 Rubenstein/Reiner
Ravel: Complete Orchestral Works: Scrowakzewski/Minnesota Vox
Rossini: Overtures Gamba/LSO London
Respighi: Pines/Festivals Maazel Cleveland London
Stravinsky Firebird Suite Muti Philadelphia EMI
Suppe Overtures Solti/VPO London
Tchaikovsky 1812/Romeo Previn LSO EMI
Vaughan Williams Tallis Fantasia Barbirolli/LSO EMI
Wagner Overtures/Scenes Szell Cleveland Columbia

*Columbia's house sound can often be dismal, but the few listed above--while not audiophile quality--aren't bad at all.


May I suggest a different approach, or approaches. I have been collecting classical vinyl and CDs, since the 70's and really, it comes down so much to personal taste.I am more interested in Chamber music and late 20th century Avantgard music now, Berg Webern, Glass and Schoenberg, what my wife calls" A cacophony". So here are some suggestions

CD boxed sets: There are some marvellous box sets reissued at very low prices, by a number of Top labels, Decca, Archiv. Mercury and many others. They are very cheap and cover a wide range of music, selling for some $2 each, a steal. You can find out yourself, where your tastes lie. A good place to look is Amazon, helped by quite well informed customer review. I have a Decca and Mercury box, both are very good.

Labels to seek out: there are many which are excellent, I would put HMV and Decca at the top, but I am British. Others are Deutsch Gramaphon, Phillips, Argo, Archiv Mercury Living Presence, Reference Recordings, ECM. The latter are very good for some very obscure modern music