Best songs played by non-author artists...
---
Let's have an interesting talk about artists that creatively perform songs that had been performed by different original band or artist. There is a huge number of singers, artists that perform songs that they didn't write neither music or lyrics and they do it very often way different from the original performers and that's exactly what I really like because each artist should have his own signature without repeating after anyone else. I would not be surprised that there are people that only love the original performance, but I welcome and greet anybody who can perform let's say Pink Floyd in his own way...
If possible, share tubes as well!
Here's what comes into my mind:
Jail House Rock by Residents:
http://www.youtube.com/watch?v=7zwmt7hdaHw
My Way by Nina Hagen:
http://www.youtube.com/watch?v=Q22N1dSXiN0
Man's World by Residents:
http://www.youtube.com/watch?v=TAYCeHE-Ih0
Ring of Fire by Frank Zappa:
http://www.youtube.com/watch?v=hTmTobf9KSY
Frank Zappa also made quite a few funny parodies of Stairway to Heaven, Purple Haze and other songs of famous rock, country and jazz artists.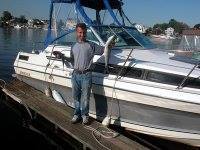 We regularly play the Zappa version of Whipping Post in our room at the audiophile shows. I think one of my all time favorites though is the version of Ballad of Easy Rider done by Fairport Convention that appears on one of my favorite recordings, Richard Thompson: Live (More or Less). The lead vocal is done by Sandy Denny and is absolutely ethereal.
Flaming Lips do Pink Floyd
http://www.youtube.com/watch?v=hHS1pi-y3Kc

Jeff Buckley does Van Morrison
http://www.youtube.com/watch?v=8kPUT_1d4dA

and Nirvana doing David Bowie
http://www.youtube.com/watch?v=89f9EPq_GtU

of course, Jeff Beck's A Day in the Life is the best of all time,
http://www.youtube.com/watch?v=CziRncMpmTI

I've got a million of 'em, but love all of these
Roxy:

I would have to say that the album version of Beck's couldn't touch how he played it live. He did it for (If I remember correctly) the Rock and Roll Hall of Fame and last time I saw him live. I guess my enjoyment of the album cut was colored by seeing it live and it being incredible, plus, I'm generally a big fan of his (He did win a grammy for it though, I believe)

Maybe you'll like him and Sting playing "People Get Ready"
http://www.youtube.com/watch?v=WOnz2056RGQ
I like many cover albums. Among my favorites:

"Odetta Sings Dylan" (amazingly good version of "Times They are a Changin'").

"If I Were A Carpenter" (various artists covering Richard and Karen Carpenter songs--check out "Yesterday Once More" done by Redd Kross and "Top of the World" by Shonen Knife).

"Nouvelle Vague" (self titled--covers of new wave classics in a bossa nova style. Check out their version of The Clash's "Guns of Brixton").

"Twelve" by Patti Smith (her cover versions of some of her favorite songs).

"Wrecking Ball" by Emmylou Harris

"Golden Throats 1" (great compilation of spectacularly bad vanity covers by celebrities--includes famous Shatner versions of "Lucy in the Sky" and "Mr. Tambourine Man," the recently deceased Andy Griffith doing "House of the Rising Sun," Sebastian Cabot reciting the lyrics to "It Ain't Me Babe," Mae West doing "Twist and Shout").

"Stay Awake" (covers of Disney movie classics--check out Tom Waits' "Heigh Ho" and Sinead O'Connors "Some Day My Prince Will Come").